Net-zero blockchain and hydrogen train milestones: The sustainability success stories of the week
As part of our Mission Possible campaign, edie brings you this weekly round-up of five of the best sustainability success stories of the week from across the globe.
---
Published every week, this series charts how businesses and sustainability professionals are working to achieve their 'Mission Possible' across the campaign's five key pillars – energy, resources, infrastructure, mobility and business leadership.
Despite the economic shockwaves being felt globally as a result of the coronavirus pandemic, projects and initiatives which empower businesses to play their part in achieving a sustainable future, today, are continuing to launch and scale-up. 
ENERGY: Green light given for Ireland's first commercial solar farms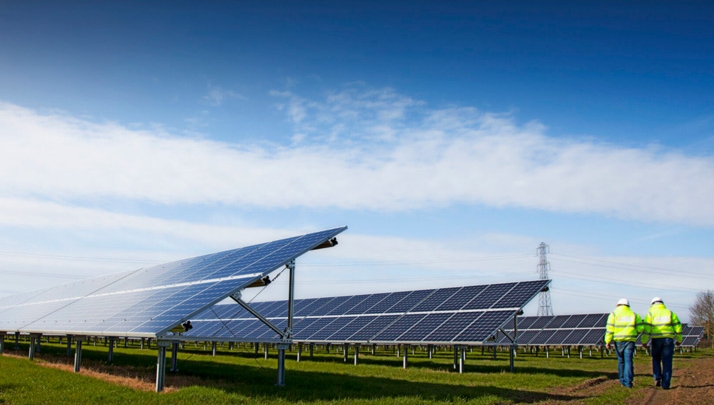 Ireland is striving to ensure that renewables account for 70% of domestic energy generation by 2030 and last month held its inaugural auction under the Renewable Energy Support Scheme (RESS) – a similar mechanism to the UK's Contracts for Difference (CfD).
A total of 63 solar farms and 19 wind farms qualified for RESS, which means they should be ready to connect to the grid by the end of 2022. Experts believe that the first of these projects to come online will be a 100-acre solar farm at Hortland and a 19-acre solar farm near Naas, owned by BNRG renewables. They should be operational in the second quarter of 2021, according to the developers.
Irish Climate Action Minister Eamonn Ryan said the introduction of the RESS will be "crucial" to Ireland's ambition to reduce its annual emissions by 7% by 2030, against a 2021 baseline.
RESOURCES: Purina launches 'world's first' recyclable pet food pouch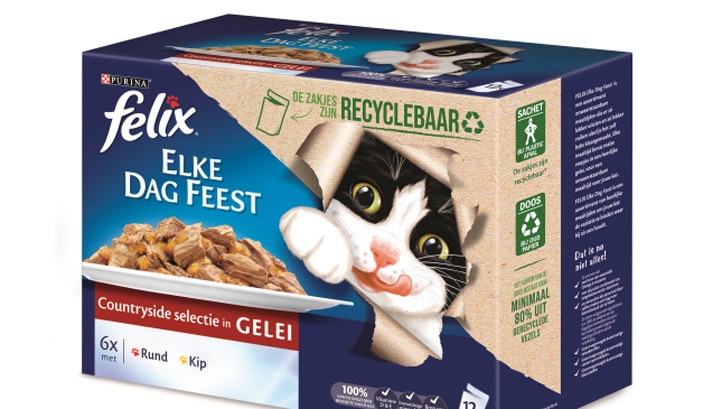 Although many conventional pet food pouches are shiny and look like foil, most consist of a flexible plastic layer and an aluminium layer, meaning they are not accepted by most local authorities for recycling. The Government-funded body Recycle Now – part of WRAP – advises that some packets are currently not recyclable and should therefore be put in the rubbish rather than the recycling bin.
In a bid to stop so many pet food pouches piling up in landfill or ending up as litter, Nestle subsidiary Purina Petcare has launched what it claims is the world's first mono-material alternative. The packaging consists entirely of Polypropylene and is recycled at kerbside in several EU nations, including the first country it is being marketed in – the Netherlands. The largest Dutch supermarket, Albert Heijn, will stock the new format for a pilot period of one year as Purina weighs its options for a broader roll-out.
Purina is notably striving to ensure that 100% of its packaging is recyclable or reusable by 2025.
MOBILITY: Government backing awarded for Birmingham's major hydrogen train project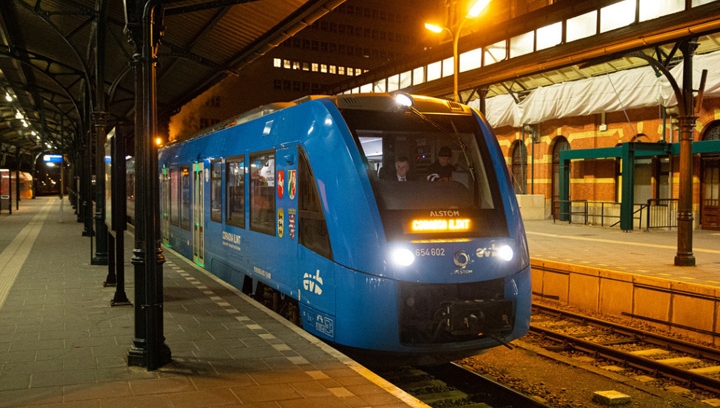 Last year, engineering company Alstom and train firm Eversholt Rail announced plans to co-develop the UK's first network of hydrogen-powered trains and revealed that it could be brought online in 2022. This week saw the companies announce that a trial of their new train model in the Netherlands earlier this year, covering a 65-km route, has proven successful.
The UK Government has also this week awarded a £400,000 grant to HydroFLEX – a working demonstrator project running the world's first hybrid hydrogen and electric train in Birmingham – as part of its efforts to remove diesel trains from the national network by 2040. The funding will be used to develop a model that can be retrofitted to run on up to 100% hydrogen once the technology becomes more affordable.
The chief executive of Porterbook Mary Grant, an industry partner on HydroFLEX, said: "We have proven this technology works. Now is the opportunity for the government to truly energise the Green Recovery by creating a real market for a fleet of hydrogen-powered passenger trains."
THE BUILT ENVIRONMENT: Galway's largest urban regeneration project bags Bioregional certification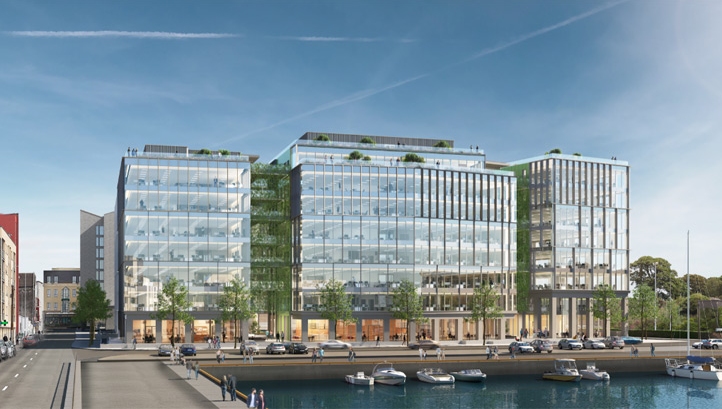 A second success story from Ireland to bring you this week: The major regeneration project at Galway's Bonham Quay has been certified as compatible with Bioregional's One Planet Living framework. One Planet Living is designed to couple social and environmental sustainability with individual wellbeing and community cohesion, including requirements for local economic success and the preservation of culture as well as mandates on carbon, energy and green space.
Bonham Quay's developer Edward Capital and designer BDP Architects have committed to a 2030 net-zero target for the project. Shops offices have been designed to high energy efficiency standard and are fitted with air-source heat pumps, heat recovery systems and, where possible, on-site solar. To address Scope 3 (indirect) emissions, the development contains just one parking space per 20 workers and extensive public transport and cycling infrastructure.
Away from emissions, businesses signing tenancy agreements for the development will be presented with a handbook containing guidance on sustainable food and low-plastic/plastic-free operations.
"With a city-centre location and aiming for WELL, LEED and WIRED certification, we were sure that we had a fantastic base for creating a sustainability exemplar," Edward Capital's managing director Gerry Barrett said.  "Using the One Planet Living framework we identified areas where we could go even further, including working closely with both tenants and the neighbouring community to create a culture that really embraces sustainability."
BUSINESS LEADERSHIP: Ripple sets 2030 net-zero target, open-sources tool to help blockchain sector follow suit
Blockchain has been something of a hot topic in the sustainability space in recent years. The fact that it creates a verifiable and tamper-proof audit trail makes it appealing to those seeking to manage sustainable supply chains in sectors at high risk of human rights or environmental abuses, like food and fashion. Nonetheless, as a digital technology, blockchain comes with an energy and carbon footprint.
Solutions provider Ripple this week set a 2030 net-zero target in what it claims is a world first in the blockchain industry. The target covers emissions from all scopes and the company has said it will take a mixed approach, consisting of internal reductions, renewable energy purchasing and offsetting.
Perhaps the most interesting part of the commitment is a new open-source tool that any blockchain provider can use to purchase renewable energy in local markets across the world and incorporate the offsetting impact into its climate accounting. Called Energy Web Zero, the tool was developed in partnership with Energy Web Foundation and aims to encourage "all crypto players to hold themselves accountable" for their environmental impact.  
 "As digital payments continue to evolve, we need to make long-term systemic shifts as an industry to ensure digital transformation doesn't come at the cost of our planet," Ripple's chief executive Brad Garlinghouse said.
Sarah George
© Faversham House Ltd 2023 edie news articles may be copied or forwarded for individual use only. No other reproduction or distribution is permitted without prior written consent.