Net-zero whisky production and a new hydrogen plant: The sustainability success stories of the week
As part of our Mission Possible campaign, edie brings you this weekly round-up of five of the best sustainability success stories of the week from across the globe.
---
Published every week, this series charts how businesses and sustainability professionals are working to achieve their 'Mission Possible' across the campaign's five key pillars – energy, resources, infrastructure, mobility and business leadership.
As we pay our respects to the late Duke of Edinburgh, projects and initiatives which empower businesses to play their part in achieving a sustainable future, today, continued to launch and scale-up. 
Here, we round up five of the top announcements. 
ENERGY: Retired US coal plant to be reborn as hydrogen facility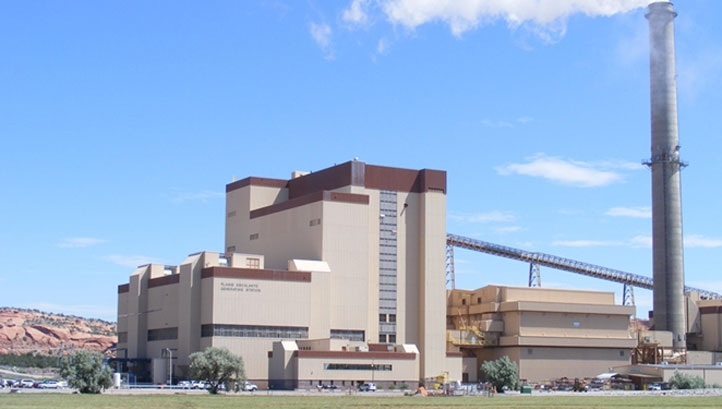 Here in the UK, we are still awaiting the Hydrogen Strategy – but several private sector announcements have been made in the meantime. In the EU, meanwhile, plans have been unveiled for a 40,000km hydrogen "highway".
On the other side of the Atlantic, New Mexico's retired Escalante coal power plant has been sold to new owners, who have signed a letter of intent to develop "blue" hydrogen at the site. Blue hydrogen is made by splitting natural gas, with the majority of emissions from this process then captured using man-made technology.
A timeline for delivery and estimates about production capacity and likely output have not yet been revealed by new owners Newpoint Gas and Brooks Energy Company. The closed coal plant had a 253MW capacity prior to shutdown in 2020.
Tri-State Generation and Transmission, which had operated the coal plant, is closing all coal-fired generation in New Mexico and Colorado – largely as both states have made renewable energy targets stricter in recent times.
Pictured: An artist's impression of the new facility 
RESOURCES: Biffa launches new campaign against modern slavery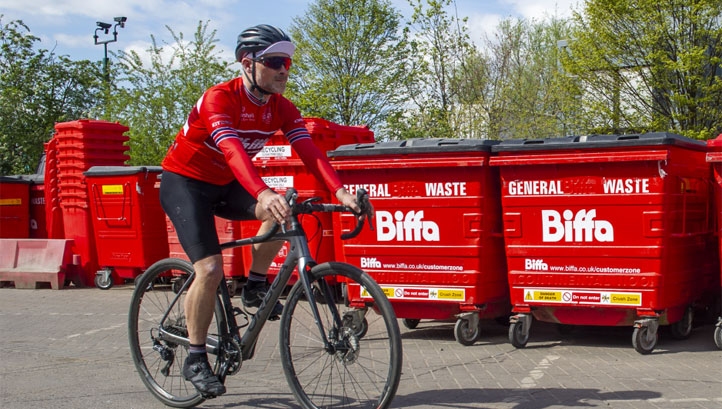 In this section of this weekly roundup, the edie team usually spotlight a business with a new resource-related target or a more sustainable design for popular products or packaging.
This week, however, we turn our attention to waste management giant Biffa, which has partnered with Ride for Freedom to raise awareness of modern slavery risks in the sector. British police recorded 5,144 cases of modern slavery offences in 2019, but the actual number of victims is estimated to stand at more than 13,000 at any given time.
Under the partnership, Biffa will encourage colleagues and clients to undertake sponsored cycling challenges. Funds raised will go to charities Hope For Justice and Unseen, which operate services designed to support victims and prosecute offenders. As well as raising funds, Biffa hopes the partnership will spark conversations and awareness around this topic.
"Along with embedding anti-slavery policies and procedures across our business, part of our responsibility is to raise awareness of the presence of modern slavery," Biffa's divisional HR director Mel Flogdell said. "Ride for Freedom is a fantastic initiative that helps us do just that."
MOBILITY: New EV chargers for London and Manchester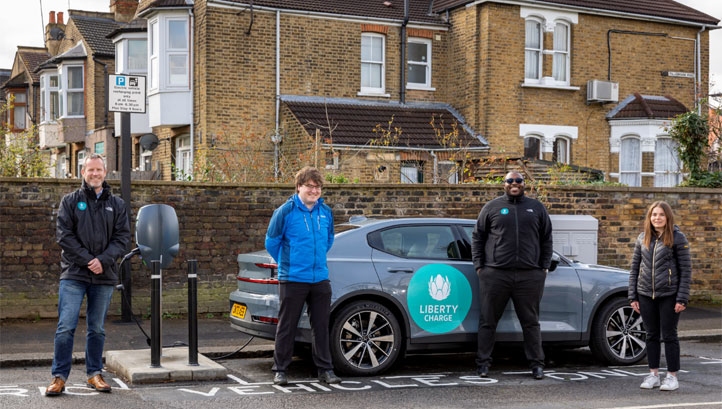 It's been a busy week for electric vehicle (EV) charging infrastructure news in the UK. As Amazon confirmed that 800 charging points have been installed at UK sites, as part of its partnership with EO Charging, charging solutions provider EVC has unveiled a new "mission" to install 100,000 EV charge points in the next five years.
Similarly, Liberty Global and Zouk Capital's joint EV venture, Liberty Charge, announced that it has successfully installed the first chargers for its new UK-wide network. The first charger is in Waltham Forest, London, with the borough due to host ten sites, each with two charging points, in the near future. Waltham Forest Council will then work with Liberty Charge to confirm a further 30 locations.
Liberty Charge's long-term ambition is to work with a string of UK councils to develop a national infrastructure network. For the London project, it has selected EV DOT to act as an operator. This organisation provides public access and charger 30p per kWh.
Also this week, Abundance Investment has launched an offer to raise funds for Greater Manchester's EV charger rollout. In partnership with Iduna EV Charging Infrastructure, it is raising £4m through five-year tradable bonds. Transport for Greater Manchester is aiming for half of all journeys to be made using public and active transport, and the vast majority of the remaining journeys to be made by EV, by 2040.
THE BUILT ENVIRONMENT: New venture to develop 'eco' homes from upcycled shipping containers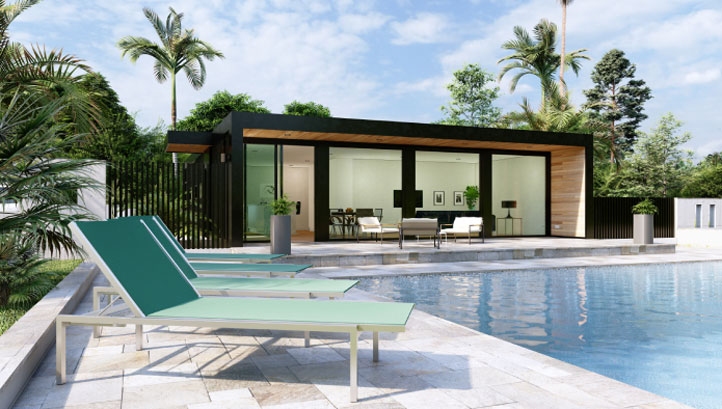 From recycled or 3D-printed concrete to timber-based tall buildings, material-based innovations which could help reduce the carbon and resource footprint of the built environment are developing rapidly.
Another innovative idea is using upcycled steel shipping containers in place of virgin building materials. A coalition of architects and developers has launched a new scheme aimed at increasing the uptake of this kind of home in the Costa Del Sol. Spearheaded by real estate firm Cloud Nine Spain and German architects Schween, the initiative has produced a portfolio of villa designs called the Astonishing Collection.
The average home in the collection contains five shipping containers, therefore upcycling some 17,500kg of steel. Melting is avoided where possible, as this is an energy-intensive process and, moreover, bringing modular components to the site reduces transport-related emissions. Excavation-related emissions are also minimised. Mindful of the fact that using shipping containers alone only "represents an excellent base for green architecture", the villas are also designed for energy efficiency in operation.
BUSINESS LEADERSHIP: Johnnie Walker targets net-zero whisky production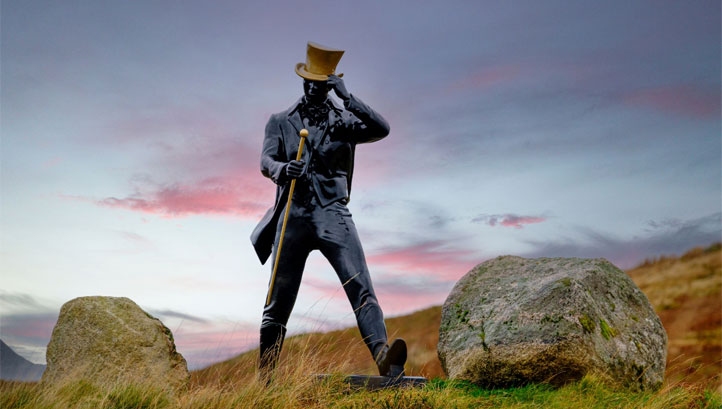 After parent firm Diageo set a 2030 net-zero operational emissions target last year, Scotch whisky brand Johnnie Walker has announced what it claims is its biggest ever global sustainability drive to date, with new targets on emissions, resources and nature.
On emissions, the brand will follow Diageo's overarching aim of net-zero production by 2030. It will reach 100% renewable energy consumption to drive progress. A spokesperson for the firm will explore onsite generation for both heat and electricity, as well as virtual Power Purchase Agreements (PPAs) and energy attribute certificates.
Johnnie Walker's other ambitions include ensuring that call packaging can be recycled, reused or composted; and investing in peatland restoration and forest protection in Scotland. RSPB is working with Johnnie Walker on this latter aim and the partnership will target 88 hectares of peatland.
Alongside this internal work, the brand will be changing up its communications and hosting a new bar format, which it claims will "showcase the future of sustainable socialising". Further details will be revealed later this year, but Johnnie Walker has confirmed plans to launch this offering in multiple markets.
Sarah George
© Faversham House Ltd 2023 edie news articles may be copied or forwarded for individual use only. No other reproduction or distribution is permitted without prior written consent.