Norway's 'eco-school' and Spain's new green hydrogen plant: The sustainability success stories of the week
As part of our Mission Possible campaign, edie brings you this weekly round-up of five of the best sustainability success stories of the week from across the globe.
---
Published every week, this series charts how businesses and sustainability professionals are working to achieve their 'Mission Possible' across the campaign's five key pillars – energy, resources, infrastructure, mobility and business leadership.
As tabloid headlines filled with news surrounding the G7 summit and a potential delay to lockdown easing in the UK, projects and initiatives which empower businesses to play their part in achieving a sustainable future, today, continued to launch and scale-up.
Here, we round up five of the top announcements. 
ENERGY: Iberdrola and Cummins partner for new green hydrogen plant in Spain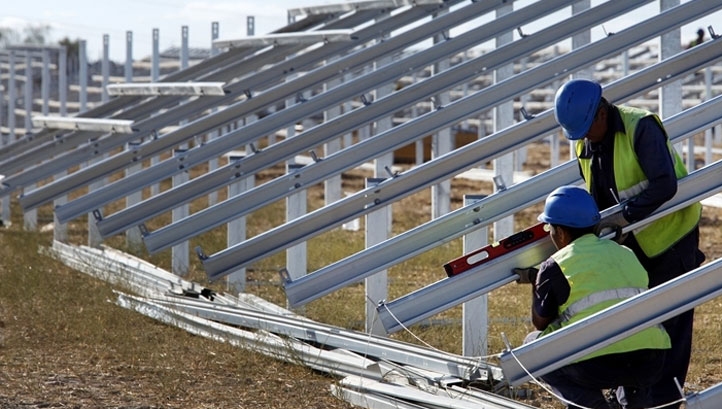 Last week, a new Bloomberg Intelligence report predicted that global annual investments in hydrogen could be 25 times higher in 2040 than current levels – and that 'green' hydrogen will displace fossil-based generation within 15 years.
A success story in this space comes from US-based multinational power firm Cummins and Spanish firm Iberdrola. After signing an agreement to partner on a string of large-scale hydrogen projects in Spain and Portugal, the partnership has now announced Castilla La-Mancha, Spain, as their first plant location.
The plant will house system assembly and testing for approximately 500MW per year and, if possible, will be scaled to 1GW per year. The first phase is expected to open in 2023. Energy to power the facility will be taken from Iberdrobla's 2,376MW portfolio of wind and solar generation in the surrounding area.
Overall, Iberdrola has submitted 53 hydrogen-related projects to the Next Generation EU programme in the hopes of gaining funding. It has already got permissions for a 230MW project in Huelva, Spain, as well as the Castilla La-Mancha site.
"We believe that this is just the start of our expansion into new markets, bringing new clean technology to customers, and supporting efforts to bring the EU's Green Deal to fruition," Cummins' chief executive and chairman Tom Linebarger said.
RESOURCES: Recycled plastic road unveiled in Leeds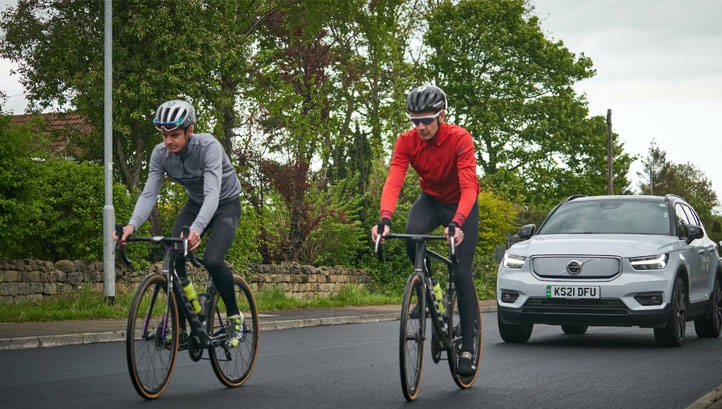 Ahead of the Leeds World Triathlon Series, which took place this weekend, Volvo Car UK and MacRebur unveiled a stretch of road re-paved with recycled materials.
Delivered in partnership with Leeds City Council, the stretch of Harrogate Road, which the council claims is one of its most popular cycling routes, is made using aggregate formed from the by-products of slag steel production as well as waste plastic. MacRebur has claimed the road incorporates 850kg of recycled plastic and 213 tonnes of aggregate formed from slag steel. By using closed-loop materials, the firm claims it has cut lifecycle emissions by 3,200kg for the project.
"We are delighted to be involved with a project that represents a commitment to improving safety on the roads for cyclists and motorists, as well as one that showcases an ingenious sustainable solution to road maintenance," Volvo Car UK's managing director Kristian Elvefors said. "Volvo is re-thinking sustainability across all of our operations and cars, and looking at our brand partnerships to make a positive impact on society and protecting our planet."
Earlier this year, Volvo announced plans to shift all sales online across Europe and to only sell fully electric cars by 2030.
MOBILITY: Antwerp opens new hydrogen refuelling station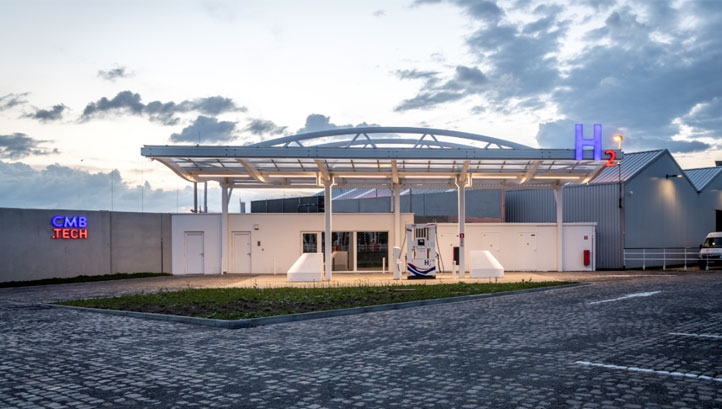 While the UK is still awaiting its Hydrogen Strategy, the EU's plans are already out, with a headline commitment to produce up to 10 million tonnes of renewable hydrogen by 2030, based on 40 gigawatts of electrolysers. Since the strategy was published last summer, the private sector has outlined collaborative plans to improve gas network infrastructure and to bring down generation costs for green hydrogen.
Another success story in this space comes from CMB.Tech. This week, the firm opened what it claims is the first 'multimodal' hydrogen refuelling station in the world. This means that it can supply ships, cars, trucks, buses and tube trailers.
The station is at the Port House in Antwerp, on the border between the city and the port. It will be accessible to industrial customers and domestic customers – the latter of which the operators will hope to see more of in the coming years and decades.
"In the future, ports will become hydrogen hotspots because they have a large concentration of applications that are difficult to electrify," CMB.Tech's chief technology officer Roy Campe said.
"In addition, many ports will have access to hydrogen, either through large electrolysis plants or through imports. We are therefore very pleased that, after two-and-a-half years of development, we are now able to put the station into operation."
THE BUILT ENVIRONMENT: Pioneering eco-school completed in Norway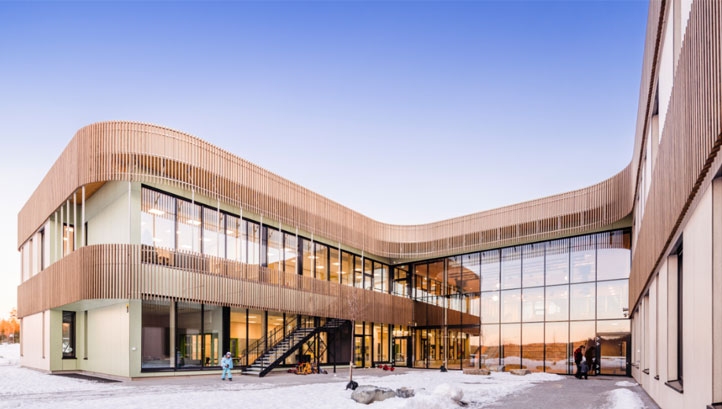 Back in January, 'The Explorer' published an article outlining how companies across Norway's private sector are forging ahead in scaling up innovative building materials, zero-emission construction processes and technologies, and developments that sequester more carbon than they emit.
In another sign of this trend, the new Torvbråten primary school in Norway has just been completed – and has been awarded the Nordic Swan Eco-label. Designed by Link Arkitektur, the building adheres to Passivhaus principles, maximising natural lighting, heating and cooling. It boasts 800 solar panels and connections to geothermal energy for heating, as well as cladding made from Kebony wood. Kebony wood is made by heating softwood with furfuryl alcohol – a by-product from the agricultural sector. This polymerises the wood's cell wall, hardening it to a level comparable to hardwood.
The building is already open to students. In total, it will serve 470 students and 46 full-time staff members, with environmental sustainability forming a key part of the curriculum and daily routine. To this latter point, there is a mountain bike track and a light trail within the grounds.
BUSINESS LEADERSHIP: Rowlinson Knitwear to offer carbon literacy training to all staff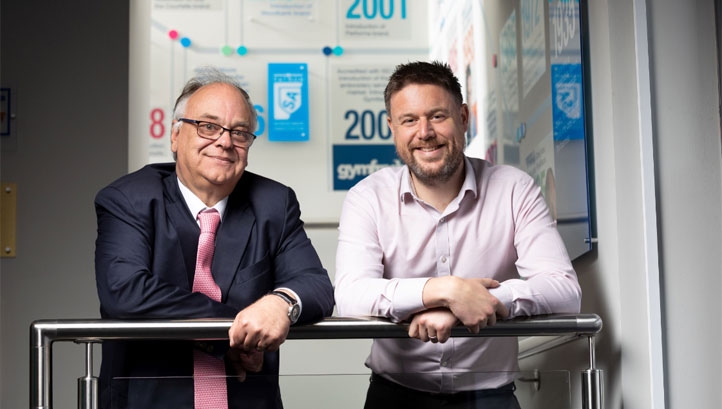 After certifying as a B-Corp, UK-based schoolwear supplier Rowlinson Knitwear has outlined new measures to help staff understand the carbon impacts of materials and processes – and why reducing emissions should be a priority for any business looking to help combat the climate crisis.
Under the new scheme, the company will work with The Carbon Literacy Project to train all current staff by the end of the year. Training will cover how greenhouse gases affect the global climate; how the impacts of climate change are felt locally; how lifecycle emissions can be counted and how the business's functions can help lower its carbon footprint. For new staff, there will be a contractual requirement to complete the two-hour course within their first year.
Rowlinson Knitwear's managing director Neil Ward emphasised that the business will provide ongoing support. He said: "We're not going to simply train everyone, bask in the glory of becoming carbon literate certified and then walk away from our obligations. This is an ongoing commitment between us and our people, and we plan to support their carbon reduction efforts every step of the way while sharing the conversation far and wide."
Pictured: The firm's chairman Donald Moore and managing director Neil Ward
Sarah George
© Faversham House Ltd 2023 edie news articles may be copied or forwarded for individual use only. No other reproduction or distribution is permitted without prior written consent.