Now available on-demand: edie's nature-based solutions and climate adaptation online sessions
edie's Inspiration Sessions on climate adaptation and nature-based solutions, featuring experts fro, Unilever, the FAIRR Initiative, Nomad Foods, Grosvenor and more, are now available to watch on-demand.   
---
Hosted during edie's special COP26 Focus Week of content and events, this Nature-Based Solutions & Climate Adaptation online event took place on the afternoon of Thursday 9 September. It offered up an afternoon of live, interactive webinar presentations and discussions – all dedicated to driving business action around these two critical themes of the upcoming climate talks.
This premium online event combined three edie webinars into a single afternoon, with each webinar session taking a particular format. The first session (45 mins) was a Q&A-style debate; the second session (one hour) was a series of quick-fire case studies; and the third session (45 mins) took a 'masterclass' format.
Full details of the three webinar sessions are as follows:
1) Countdown to COP26 Q&A: Nature, climate and business leadership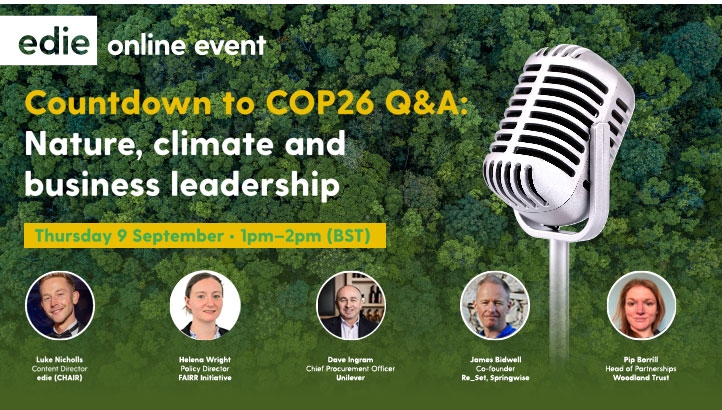 Synopsis:
Kicking off our COP26 Inspiration Sessions, a selection of environmental and climate experts will discuss some of the biggest issues facing nature-based solutions and climate adaptation & resilience – from embracing biodiversity and restoring natural habitats through to building new business models and increasing supply chain resilience.
Discussion points:
What does a great COP26 look like for nature-based solutions and climate adaptation?
How can businesses build biodiversity and nature restoration into their sustainability strategy?
What does climate adaptation and resilience look like for UK businesses?
Speakers:
Luke Nicholls, Content Director, edie (chair)
Helena Wright, Policy Director, FAIRR
Dave Ingram, Chief Procurement Officer, Unilever
James Bidwell, Co-founder, Re_Set
Pip Borrill, Head of Partnerships, Woodland Trust
2) Quickfire case studies: Business action on nature and climate adaptation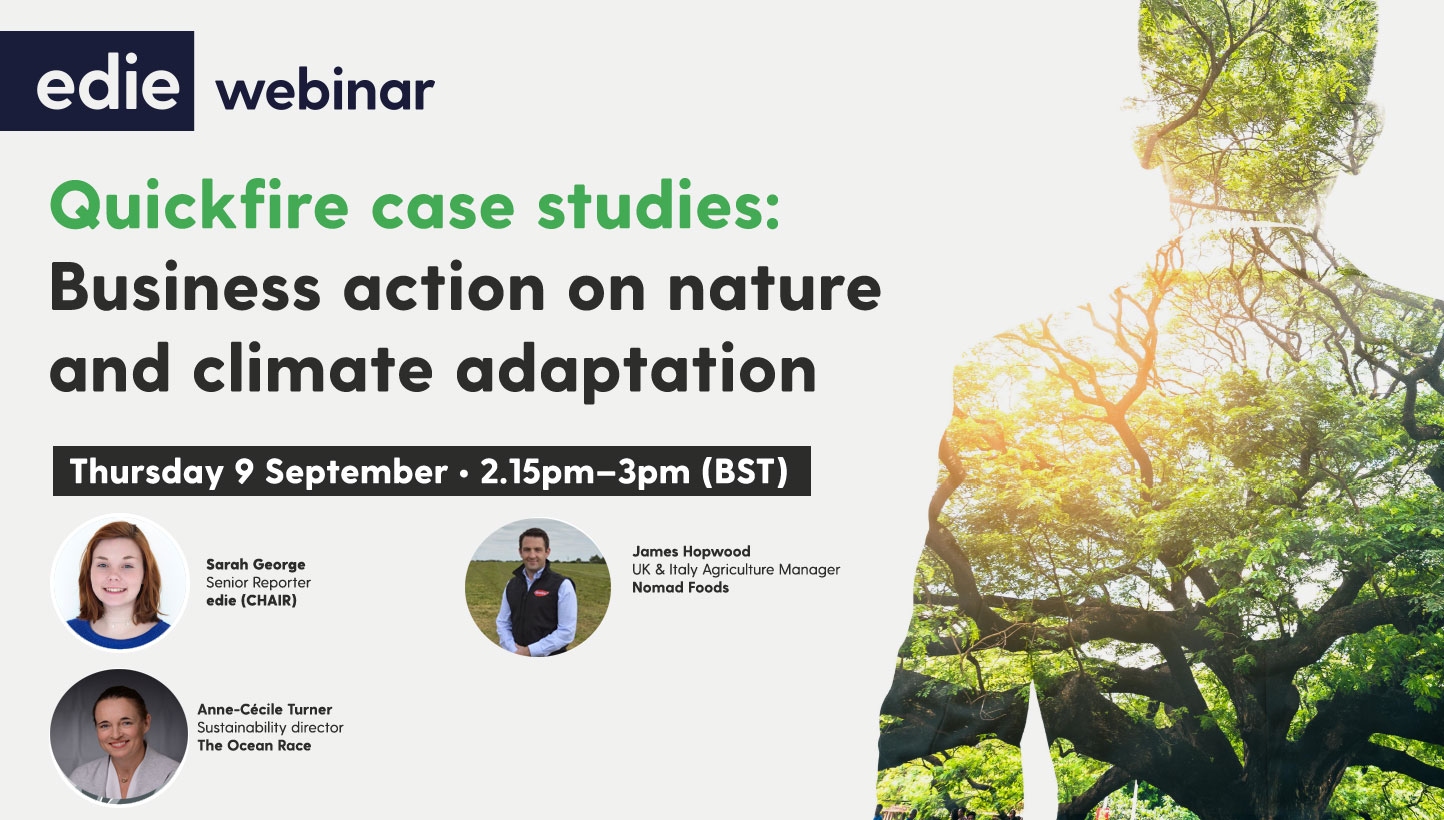 Synopsis:
It's time for some quick-fire case studies. Our second Inspiration Session will hear from a spread of businesses that are embracing nature-based solutions and climate adaptation by redesigning systems, shaking up business models and delivering one-planet prosperity.  
Discussion points:
Business and the natural environment: The regenerative alternative
The key ingredients for a winning climate adaptation strategy
Engaging consumers and suppliers on nature and climate issues
Speakers:
Sarah George, Senior Reporter, edie (chair)
James Hopwood, UK & Italy Agriculture Manager, Nomad Foods
Anne-Cecile Turner, Sustainability Director, The Ocean Race
3) 45-Minute Masterclass: How to harness nature-based solutions for your business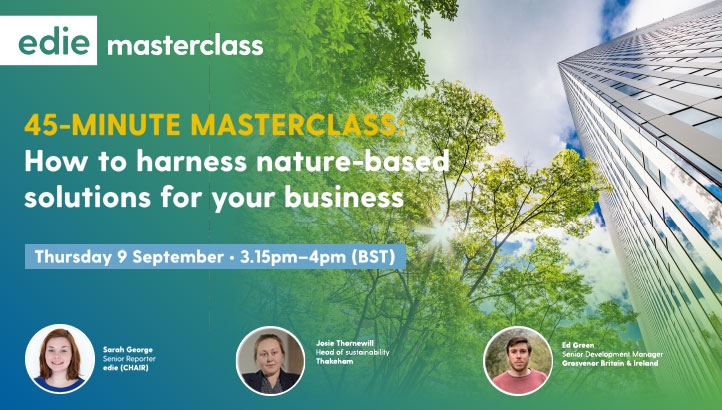 Synopsis:
Our third and final Inspiration Session is all about putting nature at the heart of your business strategy. The masterclass-style webinar will equip you with the practical knowledge and skills to embrace biodiversity, restore nature and build more sustainable business models.
Discussion points:
Nature-based solutions: What this looks like in practice
How to incorporate biodiversity principles into your sustainability strategy
Innovative approaches to evolve business models and redefine purpose
Speakers:
Sarah George, Senior Reporter, edie (chair)
Josie Thornewill, Head of Sustainability, Thakeham
Ed Green, Senior Development Manager, Grosvenor Britain & Ireland
Note: You will need to register to watch the events on-demand. Registration is free. Click here to register and watch the sessions on-demand. 
edie staff
© Faversham House Ltd 2023 edie news articles may be copied or forwarded for individual use only. No other reproduction or distribution is permitted without prior written consent.