Panasonic's zero-carbon factories and Ford's $850m EV plant: The sustainability success stories of the week
As part of our Mission Possible campaign, edie brings you this weekly round-up of five of the best sustainability success stories of the week from across the globe.
---
Published every week, the new series charts how businesses and sustainability professionals are working to achieve their 'Mission Possible' across the campaign's five key pillars – energy, resources, infrastructure, mobility and business leadership.
From carmaker SEAT's focus on water stewardship at a facility in Barcelona, to a food group agreeing to power its Irish facilities with wind energy, each of these projects and initiatives is empowering businesses, local authorities and governments to achieve a sustainable future, today.
ENERGY: ABP strikes windfarm deal to reach carbon goals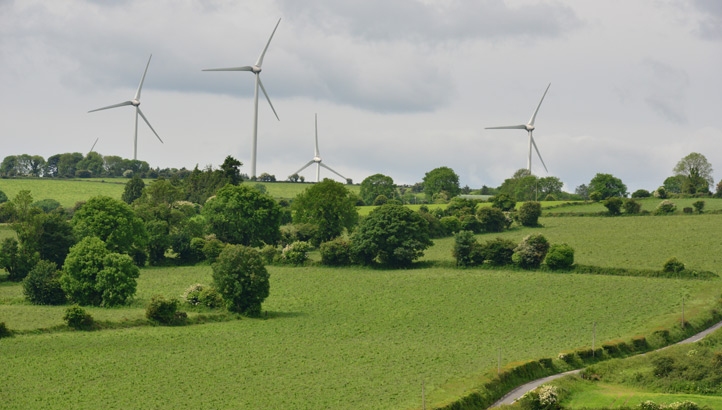 It seems it's been a week of food groups announcing plans to transition to a low-carbon economy. First, Arla Foods announced plans to reduce greenhouse gas (GHG) emissions by 30% per kilo of milk in the next decade and then Alpro and WWF agreed to pilot a new nature-focused science-based target scheme.
Following on from those announcements, ABP Food Group has struck a deal with UK-based Natural Capital Partners to power all of the food firm's Irish sites with 100% wind energy. Sites in Bandon, Cahir, Waterford, Nenagh, Rathkeale, Clones, Newry and Lurgan will now be powered by renewable energy procured from nearby windfarms.
The agreement is set to enable ABP to reach its carbon-reduction goals two years ahead of schedule. ABP will have recorded carbon emissions reductions of around 350,000 tonnes across its operations against a 2008 baseline.
ABP's group technical and sustainability director Dean Holroyd said: "We are significantly driving down our energy consumption, thereby helping our customers to source meat produced with a lower carbon footprint.
RESOURCES: SEAT slashes water use on World Water Day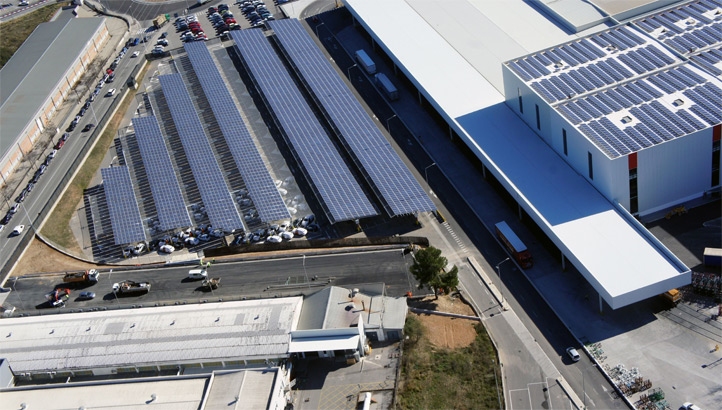 Spanish car manufacturer SEAT's Martorell facility in Barcelona is steeped in impressive environmental tech. SEAT has installed 4,000sqm of air-cleaning paving slabs at the plant and estimates that the installation of the first phase of slabs has cut NOx pollution at the plant by 40%.
To mark World Water Day (22 March), the car manufacturer revealed that the factory has also reduced its water consumption per car produced by 31% over an eight-year period. Water recycling, notably in the paint workshop and rain testing booth, has enabled SEAT to make an impressive reduction.
The factory, which produces around 450,000 cars a year, still used 1,170,000 m3 of water in 2018 – the equivalent of 470 Olympic swimming pools.
SEAT's plant engineering manager Dr Joan Carles Casas said: "Digitalisation and new technologies are helping us make enormous progress towards a model of circular economy with more recycling and fewer emissions. But what is more important is the awareness and proactivity of the SEAT team, which will certainly enable us to fulfil our goals."
MOBILITY: Ford pours $850m into EV assembly plant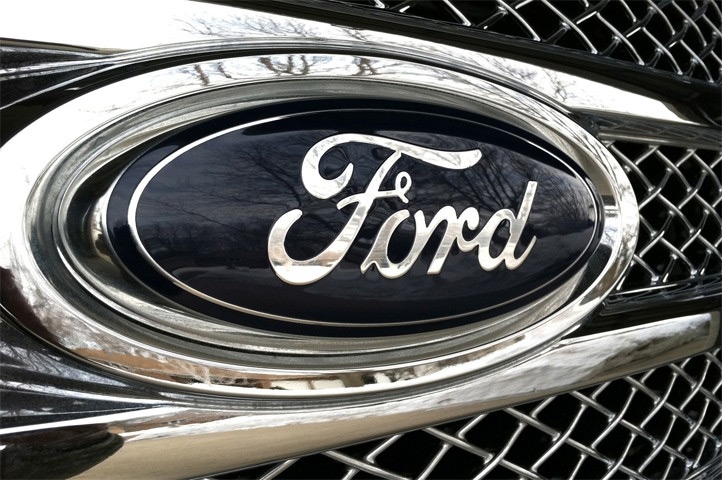 Electrification has swept across the automaker market to the point where any company thinking about its long-term future is likely exploring ways to electrify its portfolio. Companies are catering to public demand and it is widely expected that electric vehicles (EVs) will represent 35% of all car sales by 2040.
Ford is at the forefront of this transition, having already launched an EV portfolio and announced plans to unveil electric F-series vehicles and commercial e-vans and pickups. Specifically, Ford has pledged to bring 16 new fully electric and 24 hybrid models to market by 2025.
The company this week announced that it was investing $850m into its Flat Rock assembly plant in Michigan, in a bid to make it a central production facility for EVs. More than 900 jobs will be made available at the plant, incrementally through to 2032.
"We've taken a fresh look at the growth rates of electrified vehicles and know we need to protect additional production capacity given our accelerated plans for fully electric vehicles," Ford's president of global operations Joe Hinrichs said.
BUILT ENVIRONMENT: Panasonic factories in Belgium and Japan reach zero carbon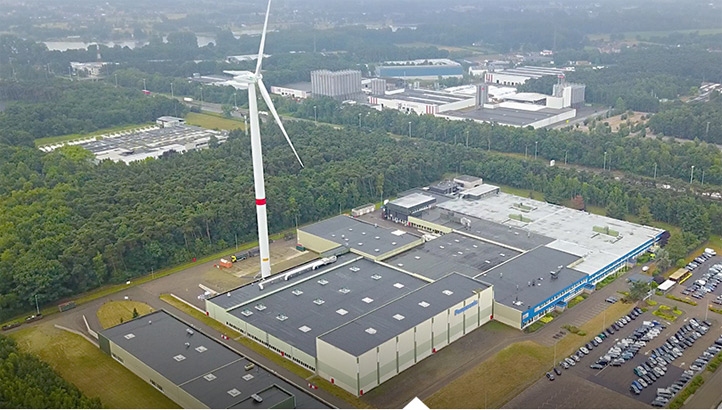 Panasonic Group reported last week that two of its factories have achieved zero-carbon status, taking the company a step towards its ambition for carbon-neutral production across 100% of its factories by 2050.
The two factories; Panasonic Energy Belgium (PECBE) and Panasonic Eco Technology Center (PETEC) in Japan, simultaneously reached the status of zero-carbon production last month. Panasonic will take learnings from the two facilities to help other factories receive reach the status and reduce the company's global carbon footprint.
Panasonic noted that a dedicated, company-wide carbon reduction working group was formed in 2017 to help spur progress to the 2050 ambition, as well as other targets listed under its 2050 Environment vision.
Panasonic has reduced its emissions by approximately 3,200 tonnes as a result of reaching that status at the factories. Reductions were achieved by installing onsite wind turbines, switching to 100% procured renewable energy, using carbon offsets that comply with Verified Carbon Standards (VCS) and switching its boilers to energy-saving models.
BUSINESS LEADERSHIP: Spanish football team shoots for carbon-neutral status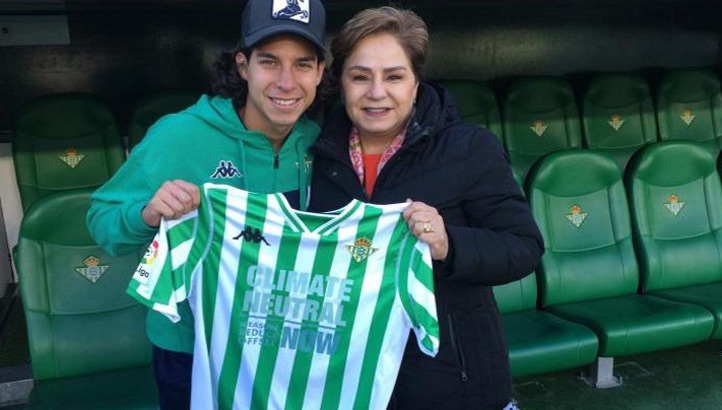 The beautiful game is becoming a bit of a grassroots movement for all things sustainable. Clubs across the English football pyramid have unveiled various sustainability initiatives; from Forest Green Rovers' veganism, Arsenal's battery storage, Southampton's climate captains or the entire Premier League's focus on single-use plastics.
This focus is also being seen in other countries. This week, Spanish football team Real Betis joined the UN's Climate Neutral Now initiative, which calls on signatories to achieve climate neutrality and advocate for others to do so by 2050.
Real Betis will now undergo measuring and reduction processes for its emissions with offsetting schemes expected to be included in any strategy. The club will also educate fans on the importance of acting on climate change in an urgent manner.
Ángel Haro, President of the club said: "Since the beginning, Real Betis Balompié has been about its family, its members and fans. Taking action on climate is also about them, it's about our family. We understand that climate change is a threat to the livelihoods and the wellbeing of everyone on the planet and we are doing our part."
Matt Mace
© Faversham House Ltd 2023 edie news articles may be copied or forwarded for individual use only. No other reproduction or distribution is permitted without prior written consent.