Pandora's recycled jewellery and net-zero tech: The sustainability success stories of the week
As part of our Mission Possible campaign, edie brings you this weekly round-up of five of the best sustainability success stories of the week from across the globe.
---
Published every week, the new series charts how businesses and sustainability professionals are working to achieve their 'Mission Possible' across the campaign's five key pillars – energy, resources, infrastructure, mobility and business leadership.
Despite the economic shockwaves being felt globally as a result of the coronavirus pandemic, projects and initiatives which empower businesses to play their part in achieving a sustainable future, today, are continuing to launch and scale-up. 
ENERGY: Preparations underway for Scotland's biggest offshore wind farm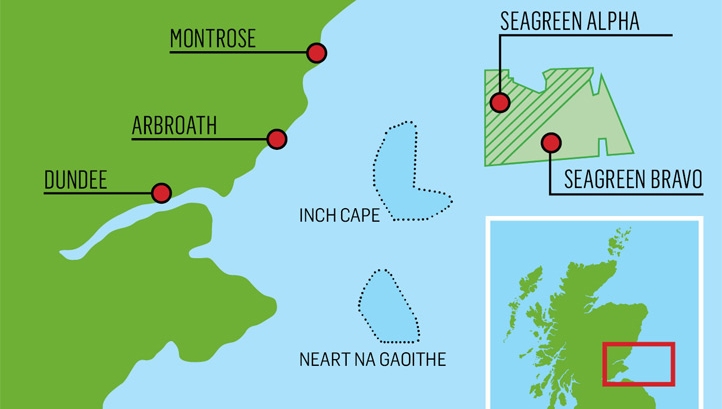 The offshore wind sector deal, unveiled last year, commits the UK Government to working with industry to ensure that 30% of the nation's electricity demands are met with offshore wind generation by 2030.
In a positive step towards meeting that ambition, preparation work has this week begun for the 1GW Seagreen 1 project in the Scottish waters of the North Sea, after energy majors Total and SSE reached a joint deal to cover the £3bn build cost. The project is due to come online in 2022, boasting more than 100 turbines. The deal notably includes potential for an extension post-2023.
In light of the Coronavirus pandemic's economic impact and the issues which social distancing measures are posing for supply chains, the firms have vowed to prioritise components built in the UK. All turbine blades will be manufactured on the Isle of Wight, and the substations delivered by Aberdeen-based contractor Petrofac.
RESOURCES: Pandora targets fully circular silver and gold by 2025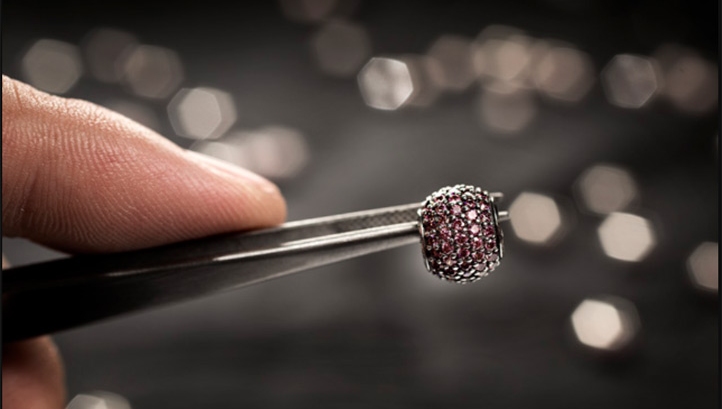 Jewellery supply chains are widely regarded as hotspots for ethical and environmental issues, due to their reliance on mining in developing nations. Moreover, the advent of mass-production, which has pushed down jewellery prices, inevitably means that humanity is now producing and disposing of more necklaces, earrings and rings than ever before.
In a drive to minimise these issues by keeping precious materials in use, Pandora, the world's largest jewellery brand, has pledged to source only recycled silver and gold by 2025. It is currently sourcing around 71% of its metals from recycled sources but is keen to close the gap for both resource and climate reasons – recycled metals bear far smaller emissions and water footprints than their virgin counterparts, and Pandora is working towards carbon neutrality within five years.
Pandora's chief executive Alexander Lacik said that the brand's sustainability team believes the shift will cut the carbon emissions associated with its silver by 66%, with a reduction of more than 99% on the table for gold.
"For many years, Pandora has used recycled metals in our designs," he said. "Now we are ready to take the next step and stop using mined silver and gold altogether. We wish to help develop a more responsible way of crafting affordable luxury like our jewellery and prevent that these fine metals end up in landfills."
MOBILITY: London boroughs bet on cargo bikes and shared electric vans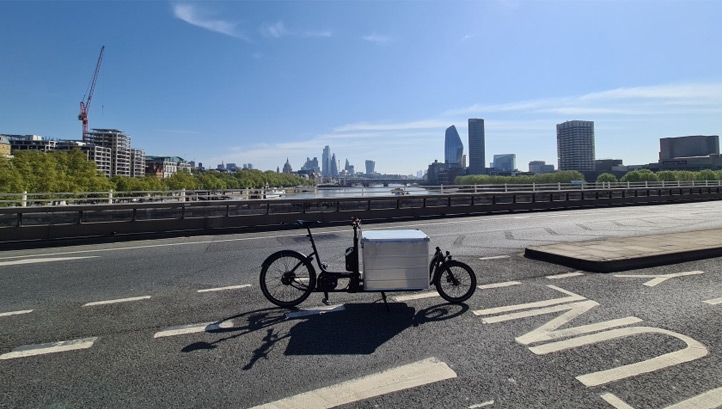 Image: CrossRiver Partnership
Vehicle use in Central London is estimated to have fallen by as much as 40% since lockdown began. As such, air pollution levels in the Capital, which typically exceed WHO limits, are down dramatically – recordings from the BT tower indicate a reduction in harmful particulate matter of around 60%.
In a drive to maintain this positive progress as lockdown loosens, Westminster City Council has partnered with non-profit Cross River Partnership to implement clean transport schemes that have proved a success in London boroughs, including cargo bike and electric van sharing schemes for businesses.
The Council will work with businesses within its catchment and an additional 12 local authorities across Greater London to scale up these initiatives, which will be complemented by an online directory promoting SMEs using clean delivery innovations. Funding for the project is being provided by Defra as part of its Air Quality Grant scheme.
"Promoting long term behaviour change around the invisible issue of air quality is a real challenge, but this project centres around supporting businesses and communities who often don't have the resources or knowledge to take steps towards reducing their own impact on local air quality," Cross River Partnership's project manager Kate Fenton said. "This global pandemic forces us all to rethink our actions and behaviours and is, therefore, an opportunity to do things better."
THE BUILT ENVIRONMENT: UK cities vow to accelerate energy efficiency retrofits for homes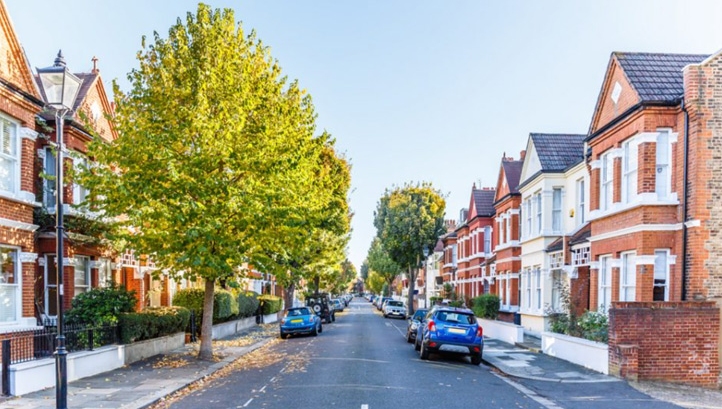 Given that the built environment accounts for around 30% of the UK's emissions and 40% of its energy consumption on an annual basis, the sector will need much support to align with the 2050 net-zero target. Existing housing stock has always proven a particular challenge in this area and poor policy support for retrofitting has been highlighted repeatedly by the Committee on Climate Change.
With bodies such as the Aldersgate Group and the Local Government Association touting retrofitting as a key component of any green Covid-19 recovery plan, five local authorities have joined the UK Green Building Council's (UKGBC) Accelerator Cities programme. Funding by EIT Climate-KIC, the scheme provides participants with the funding and practical support needed to develop and roll out energy-saving measures for "energy-hungry" (read: aging or poorly-insulated) homes. Assistance will be provided by the Active Building Centre, Bioregional, Energy Saving Trust, Green Alliance, Otley Energy, Places in Common, RetrofitWorks and UK100. 
Taking part are Birmingham City Council, the Greater Manchester Combined Authority, the Greater London Authority, Leeds City Council and the West Midlands Combined Authority. In addition to their local work, these organisations are calling for the UK Government to implement policy measures that would support the retrofitting of more than 28 million homes by 2050. 
"Although central Government still holds many of the keys to unlocking home retrofit, cities and local authorities are stepping up to play a crucial leadership role," UKGBC's director of policy & places John Alker said. "The project will help city and local authorities as they grapple with issues such as householder engagement, skills and finance—helping to build an evidence base, learn lessons and share common approaches."
BUSINESS LEADERSHIP: New collaborative platform will help net-zero-aligned tech firms to scale up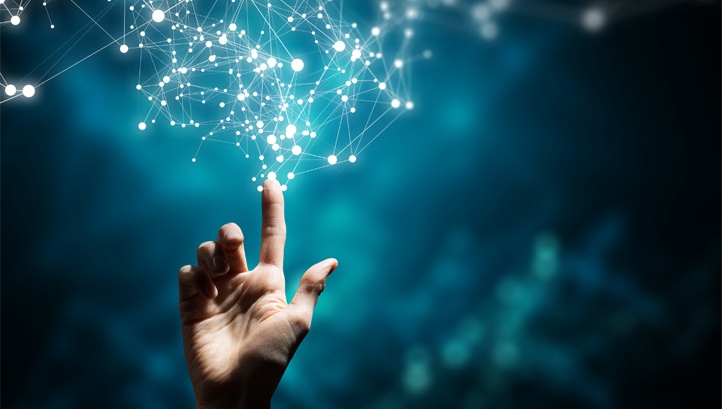 Tech is widely regarded as a key component of the net-zero transition, in regards to both the digitisation and servitisation shift needed in many sectors and to the potential of emerging tools such as artificial intelligence (AI) and automation. But, according to the IEA, only six of the 46 technologies necessary to bring about a net-zero world by 2050 are progressing at the necessary pace.
It is welcome news, then, that Tech Nation has launched a new programme to support cleantech firms in scaling up. Called the Net Zero Programme, the scheme will see experts from organisations such as The Climate Group, Bulb and the Oxford Sustainable Finance Programme select up to 30 scaleup businesses to receive finance, practical support and networking opportunities. Any firms which are helping to reduce emissions either directly or indirectly through their products, services or processes are able to apply.
The Net Zero Programme has notably received Government-level support from Digital Minister Caroline Dineage, who will help to kick-start its schedule of activities in October.
Sarah George
© Faversham House Ltd 2023 edie news articles may be copied or forwarded for individual use only. No other reproduction or distribution is permitted without prior written consent.