Kickstart your ESG reporting with 360 Essentials. A packaged solution with all the most commonly used metrics for sustainability and ESG reporting.
Kick start your ESG reporting program with 360 Sustainability Essentials software
360 Sustainability Essentials includes everything you need to report to leading frameworks while allowing you to focus on performance improvements.
UL's 360 Sustainability Essentials makes it easy to collect reliable data across your whole organization, whether you collect data centrally or delegate it worldwide.
Designed as an easy to deploy, low cost model of our award-winning software suite, everything you need for Sustainability Accountability Standards Board (SASB), Global Reporting Initiative (GRI) and Carbon Disclosure Project (CDP) reporting is included. 360 Sustainability Essentials gives you the starting points needed to run a successful sustainability program without the guess work.
Templated report for communications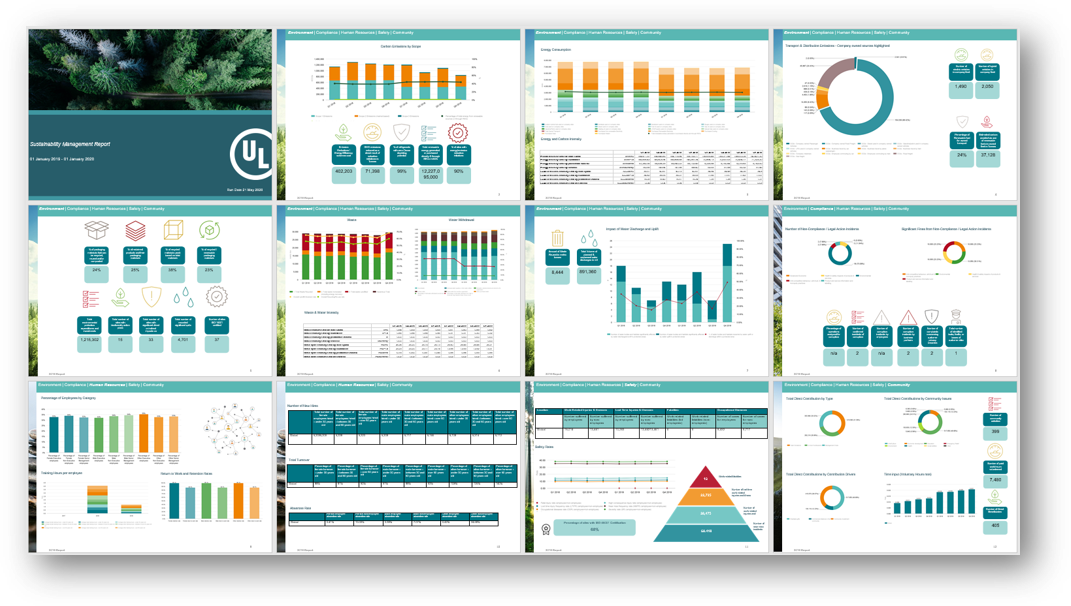 You could be up and running in as little as six weeks!
Contact us for a demonstration or discussion.
---
---
N.B. The information contained in this entry is provided by the above supplier, and does not necessarily reflect the views and opinions of the publisher
---