Turbo Carbon™, the one-stop digital resource for carbon reporting. UL's Turbo Carbon™ is a purpose-built tool that drives the carbon reporting process in a simple, fast and affordable way.
Turbo Carbon is easy to use and makes carbon reporting efficient and cost effective. Having provided sustainability reporting services to customers for more than a decade, UL understands the challenges encountered and success factors required to deliver comprehensive, accurate CO2 reporting. This understanding is embedded into UL's carbon reporting software tool, making it a one-stop digital resource for carbon reporting.
Compliance with mandatory reporting schemes
There are more than 90 mandatory reporting schemes globally, such as the United Kingdom's Streamlined Energy and Carbon Reporting (SECR), which require businesses of various sizes to report their carbon emissions. By reporting carbon emissions, businesses will avoid penalties for non-reporting and be better prepared for increasing legislation.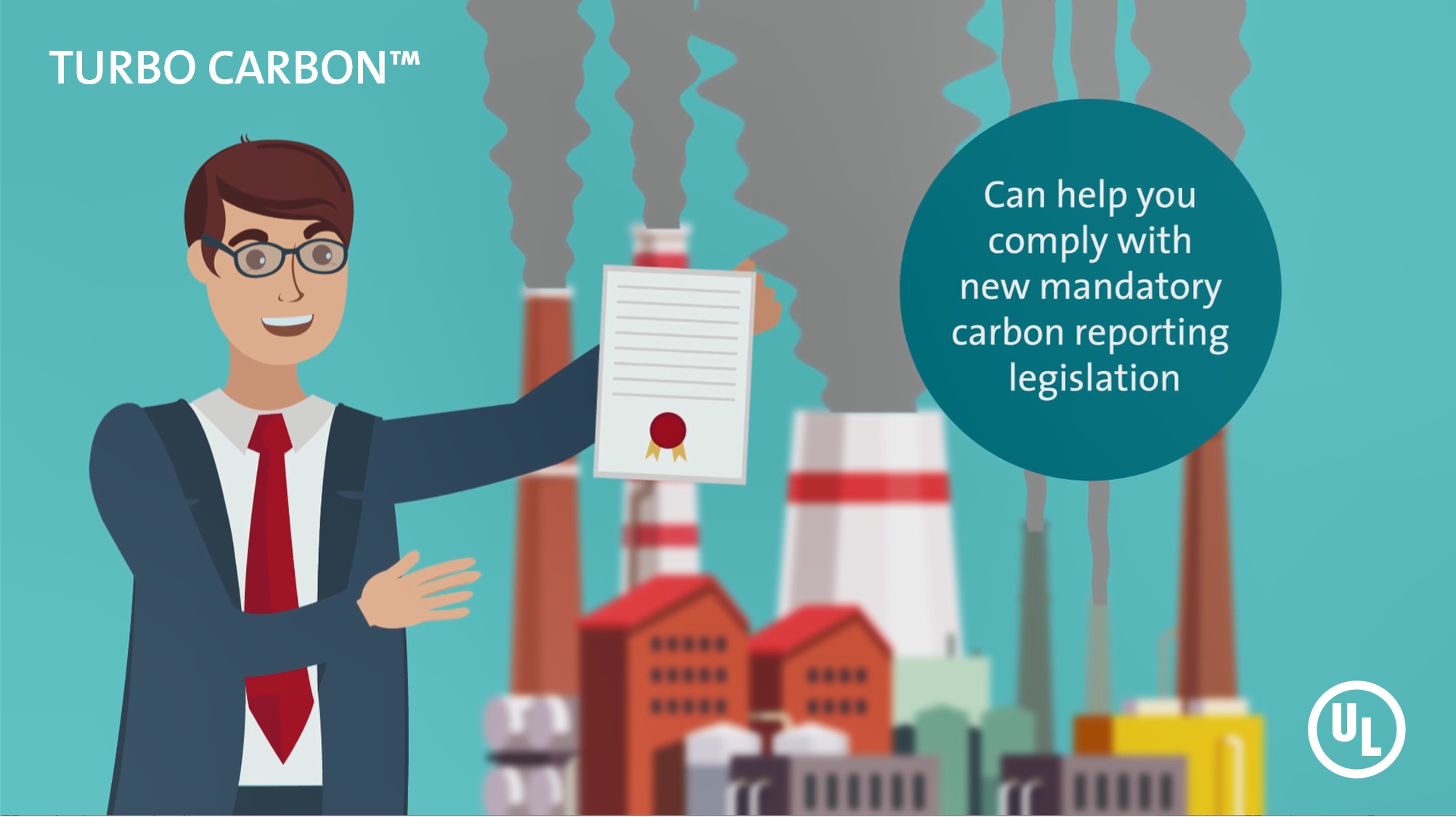 Respond to customer requests
While not all governments have implemented mandatory carbon reporting, the world's largest companies are setting goals around their carbon emissions. And with 90 percent of a retailer's emissions originating in their supply chain, many are requesting carbon data from their vendors. According to the Carbon Disclosure Project (CDP), more than 115 organizations are already requesting carbon data from more than 11,500 suppliers. Companies of all sizes benefit from understanding and report their carbon data to prepare for future requests.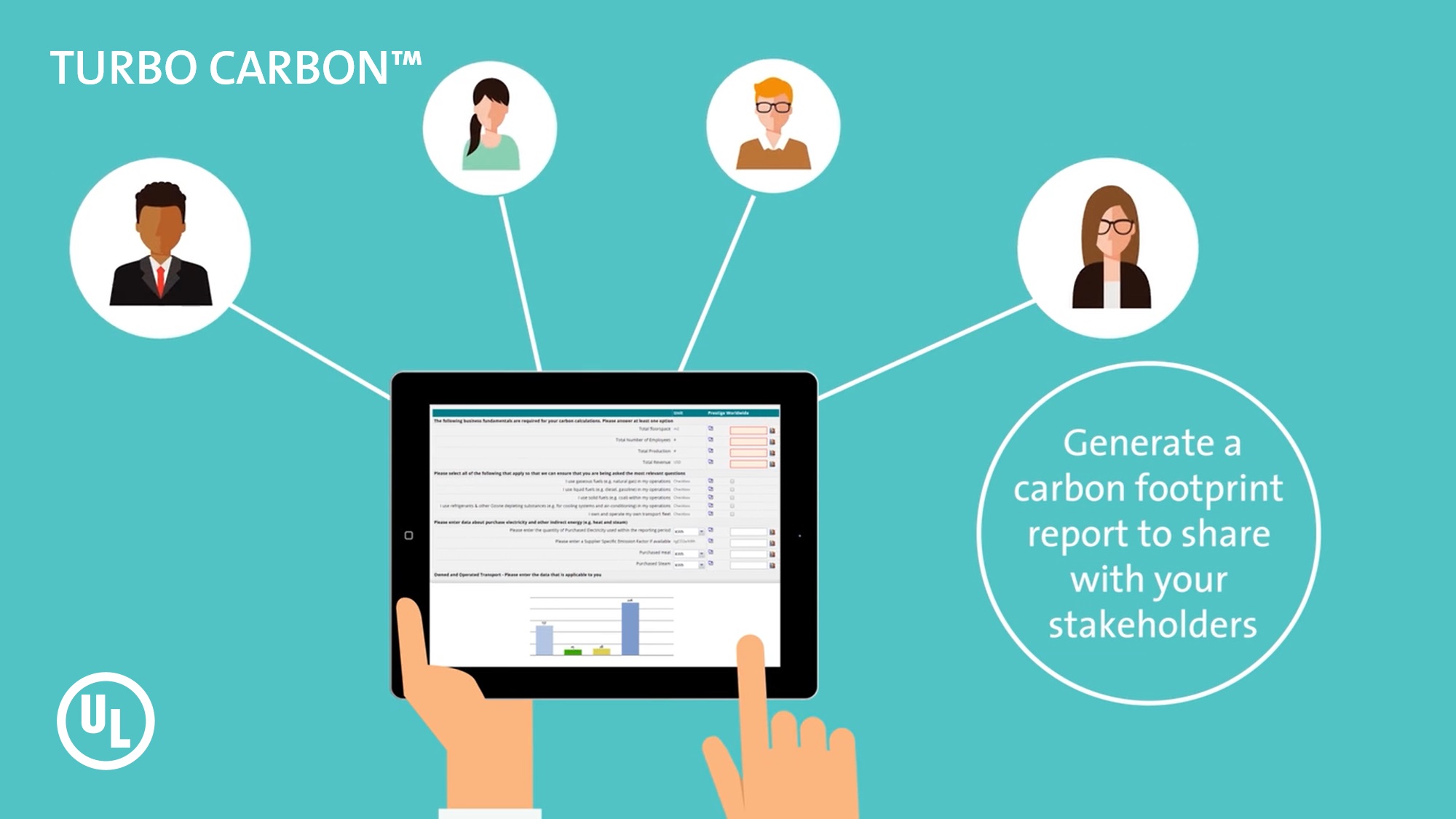 Prepare for carbon taxation
Carbon tax, which is a fee on fossil fuel users, is currently part of 57 carbon pricing schemes that are implemented or scheduled and may tax up to 20 percent of global carbon emissions. Carbon reporting helps businesses understand the cost implications and identify ways to reduce the tax burden.
Get a better picture of overall consumption
You can't manage your carbon if you don't measure it. Through measurement you can identify your biggest source of emissions, and implement plans to reduce your carbon, which can result in cost savings, the ability to meet current and future regulations, and meet customer requests. Carbon reporting translates these achievements into real business results with the added benefit of building good-will in the marketplace.
Take control of your carbon with science-based Turbo Carbon.
Automated calculations
Simple to use
Fast set up with 4 simple steps
UL issued report containing key data for all stakeholders
SECR and CDP framework
Multi language
Stand out from the crowd and provide customers with carbon data
1 license includes up to 5 facilities 
Behind the scenes the UL carbon experts have done all the hard work for you and your activity data will be automatically converted to a CO2 equivalent. You will also benefit from on demand online training and UL customer support throughout your journey.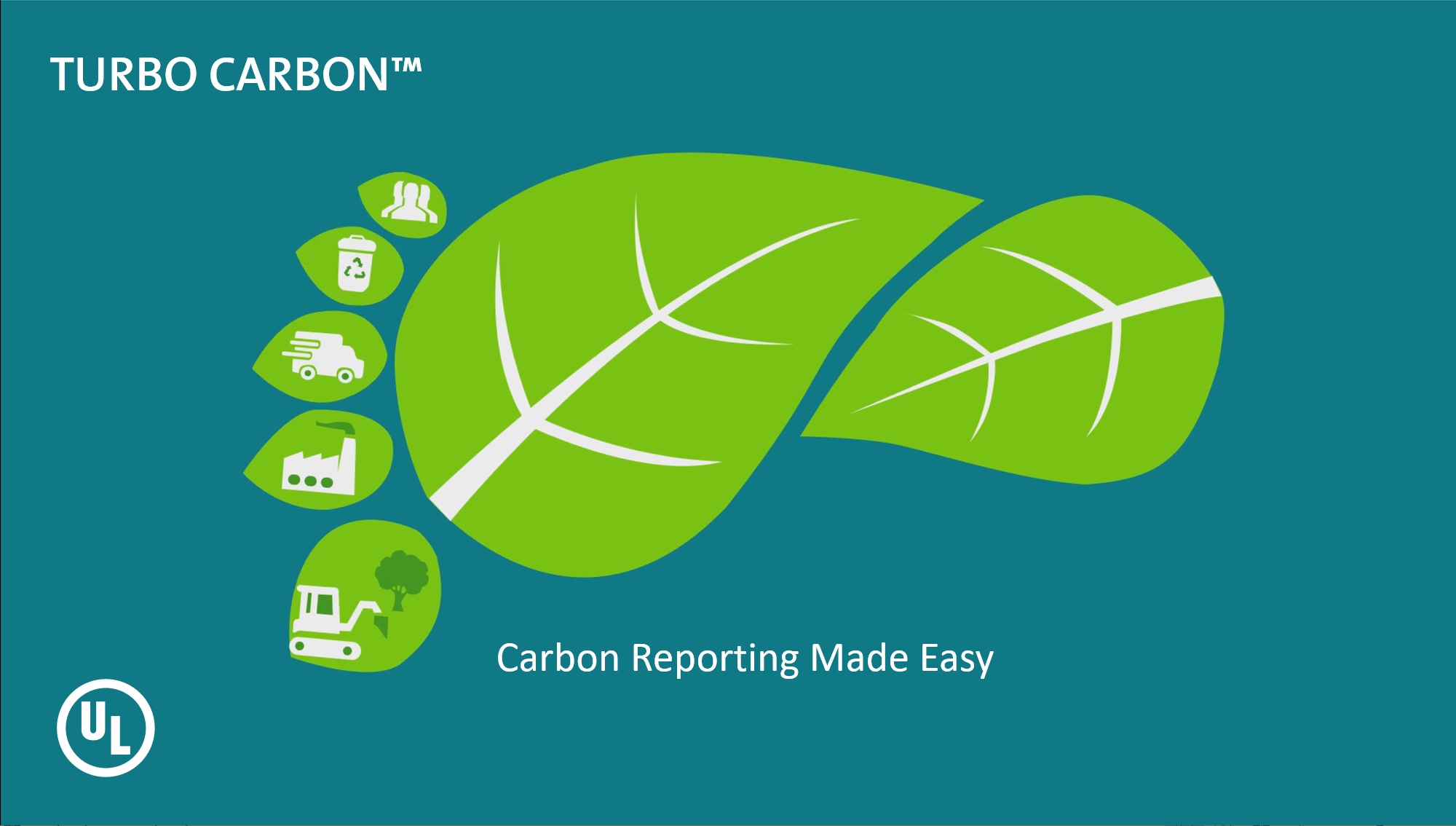 Are you ready to start reporting your carbon?  Get started
---
---
N.B. The information contained in this entry is provided by the above supplier, and does not necessarily reflect the views and opinions of the publisher
---