Vodafone estimate 5-7% energy savings following ISO 50001 certification! Everything in the process is there to maximise energy. ISO 50001 is about embedding systems and processes to ensure that organisations continuously manage and drive energy efficiency.
JRP worked with Vodafone to gain certification for their 10 data centres and this was achieved within 6 months from completion of the gap analysis.
JRP were appointed to carry out an ISO 50001 gap analysis, prepare a business case for certification and then to develop and deliver an action plan to achieve certification.
We reviewed all the requirements of the standard using our ISO 50001 Gap Analysis Tool and carried out an overall company gap analysis and three further gap analysis at three Vodafone representative sites.
Vodafone were assessed to see how far off the standard they were by scoring a level of compliance to each of 170 questions against the work required to move them from non-compliant to compliant.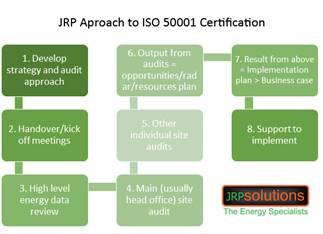 JRP then summarised the tasks into a consolidated plan of actions required to achieve certification. This consolidated action plan formed part of the business case for certification which also included information about the external and internal resources required to achieve certification, with task owners and time scales allocated to each action.   
Certification was achieved within 6 months from completion of the gap analysis following 7 days of a very thorough external audit. An estimated 5 – 7.5% energy savings is anticipated from improved energy efficiency as a result.
"JRP are very good partner. They are very knowledgeable, diligent and creative. They don't just dip in and dip out, they want to carry on working and contribute to deliver an outcome," Paul Garland, Energy Manager, Vodafone.
If you would like to talk to us about implementing or reviewing ISO 50001 in your organisation, please email George.richards@jrpsolutions.com or call 0800 6127 567.
---
---
N.B. The information contained in this entry is provided by the above supplier, and does not necessarily reflect the views and opinions of the publisher
---