This one-hour webinar will hear from the leading businesses and experts that are reaching the 'climate turning point' by scaling-up efforts to drastically reduce energy and resource use through net-zero targets and strategies.
In 2017, experts identified six key milestones – across energy, transport, land use, industry, infrastructure, and finance – that mankind must hit by 2020 in order to get a grip on global warming once and for all. They called this the 'climate turning point'.
While positive progress has been made towards many of these milestones, action across the board remains broadly insufficient to reverse climate change and tackle key critical environmental and social sustainability issues. But all hope is not lost. In fact, there remains a huge, transformational opportunity for businesses to achieve a sustainable and profitable future, through a radical increase in ambition and relentless optimism.
This webinar, brought to you in association with EDF Energy, will hear from a selection of sustainability and energy leaders who are taking bold action to accelerate change in their organisations and beyond – with a specific focus on carbon reduction and achieving a circular economy.
Discussion points:
Radical carbon reduction for your buildings and operations
Advancing the circular economy
Embedding sustainability and social purpose throughout a business
INTRODUCTION AND CHAIR:
JAMES EVISON
Insight Editor, edie
James Evison is the insight editor for edie.net, creating and covering the latest reports and news for sustainability, energy and resource efficiency professionals.
PRESENTERS:

DARREN WHITE
Head of sustainability, Tideway
IEMA Fellow and Lead EMS Auditor with over twenty years' experience of environmental sustainability management and corporate social responsibility within the construction industry on projects such as Thames Tideway Tunnel, London 2012 Olympic Park and Village, HS2, Channel Tunnel Rail Link and restoration projects such as St Pancras International Station and St Martins in the Field.
David Symons
UK Director of Sustainability, WSP
David Symons leads WSP's global Future Ready innovation programme, helping staff see the future and challenging all staff to design for the future. He's an award-winning non-executive director of Aldersgate Group and a regular media commentator on environmental and other future trends for BBC, Sky News and national print media. Outside work he's a keen distance runner and a rather less accomplished photographer.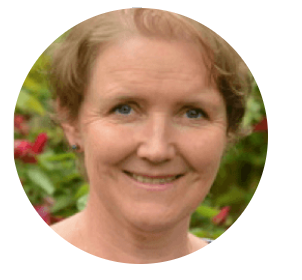 Libby Sandbrook
Head of Circular Economy, Business in the Community
Libby Sandbrook is Head of Circular Economy at Business in the Community and is responsible for helping to shape and lead the work of the Circular Economy Taskforce. The Taskforce are committed to bringing the circular economy to life in the UK through practical collaborative action. This work currently centres around the Circular Office Initiative, encouraging companies to come together, learn, share and try and new ideas towards greater circularity in their offices. Libby has also led campaigns on climate change, sustainable leadership skills and affordable rural housing.  

VINCENT DE RUL
Director of Energy Solutions, EDF Energy
Vincent joined EDF Energy to head the Business Development Team, having also managed the business sales team, responsible for EDF Energy supply activity for our business customers. He is now Director of Energy Solutions, thus responsible for the development and sales of all Energy Solutions for our business customers, including energy monitoring and energy efficiency, Demand Side Response, Storage, Electric Vehicles and storage.
Vincent joined us from EDF Fenice Rus, the Russian subsidiary of Dalkia, where he was Chief Executive Officer. Operating as an Energy Service Company (ESCO) in Russia since the end of 2009, Fenice Rus helps its industrial clients to improve the energy efficiency and environmental impact of their factories through energy service and performance contracts.
---
---
N.B. The information contained in this entry is provided by the above supplier, and does not necessarily reflect the views and opinions of the publisher
---