For some time, energy efficiency has been seen as one of the long term 'quick wins' of sustainability strategies and target meeting – but it is often overlooked for more technological solutions which can be expensive, resource intensive and difficult to put in place.
But when surveyed on the most important issue for their companies, energy leaders consistently placed energy efficiency and behaviour change as one of the biggest opportunities for their job roles.
This webinar, supported by BiU, takes the sustainability professional through the best approaches to energy efficiency in the 21st century, whether that be building fabric, energy management systems, or behavioural change, hearing from experts across a variety of sectors who have implemented such schemes to drastically reduce energy use and their carbon footprint.
Delivered as part of edie's Net Zero November programme of content, this webinar will look at how energy efficiency can be an integral part of delivering a net-zero carbon strategy, and remain a key element of sustainability programmes.
Speakers
James Evison, insight editor, edie (chair)
Jason Thackray, Head of Smart Services, BiU
Dan Hubbard. Strategic Account Manager, BiU
Shai Guness, Compliance and CSR Manager, Direct Line Group and BiU discussing their 7-year energy efficiency project
Q&A section
Discussion points
How businesses can scale up their energy efficiency strategies through utilising data and technology to create behaviour change and optimise building energy/heating – as well as modernise building infrastructure and fabric.
Beyond the quick win – looking at how to place energy efficiency at the heart of carbon reduction programmes
In practice: how businesses have applied energy efficiency strategies
MASTERCLASS CHAIR:
JAMES EVISON
Insight Editor, edie
James Evison is the insight editor for edie.net, creating and covering the latest reports and news for sustainability, energy and resource efficiency professionals.
MASTERCLASS SPEAKERS

SHAI GUNESS
Compliance and CSR Manager at Direct Line Group
One of the key architects of Direct Line Group's Environmental Social Governance (ESG) initiatives, and a driving force behind their delivery, is Shai Guness, Compliance and CSR Manager. Shai is an experienced CSR Manager responsible for the utilities contract management and energy management workstream, lead and deliver on the DLG environmental targets. Direct Line Group are aware that vital action is needed to address climate change, and understand that they have a responsibility to make a contribution to tackling this pressing issue.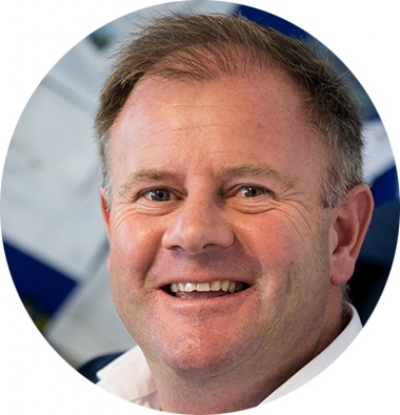 JASON THACKRAY
Head of Smart Services, BiU
Jason has over 20 years' experience in the utilities sector. Jason began his career working in the food industry, delivering major energy projects and ensuring legislative compliance.  Subsequently, Jason has worked with a number of leading energy advisory firms in the UK and Europe, as well as in the FM and property sectors, but always with a focus on energy.  Within Jason's current role as Head of Smart Services, he is developing and managing the delivery of a range of energy reduction and compliance services to BiU clients.
DAN HUBBARD
Strategic Account Manager, BiU
Dan has worked in the energy management field for over 10 years, with experience across sectors including leisure, retail, manufacturing and logistics. His role in service delivery will be key, he will own the relationship and oversee all elements of our proposed service. Dan is a professional member of the Energy Institute, a chartered energy manager & ESOS lead assessor. Dan is the Chairman of the North Western and North Wales branch of the Energy Institute and a member of the Energy Managers Association.
---
---
N.B. The information contained in this entry is provided by the above supplier, and does not necessarily reflect the views and opinions of the publisher
---