P&G reduces plastics and record UK wind bids: The sustainability success stories of the week
As part of our Mission Possible campaign, edie brings you this weekly round-up of five of the best sustainability success stories of the week from across the globe.
---
Published every week, this series charts how businesses and sustainability professionals are working to achieve their 'Mission Possible' across the campaign's five key pillars – energy, resources, infrastructure, mobility and business leadership.
In a week that will be remembered for former President Trump's impeachment trial in the US and for the approval of a multi-billion-euro green recovery plan in Europe, projects and initiatives which empower businesses to play their part in achieving a sustainable future, today, continued to launch and scale-up. 
Here, we round up five of the top announcements. 
ENERGY: Crown Estate receives 'unprecedented' bids for offshore wind farm plots
The UK's offshore wind sector will need to expand significantly and rapidly if the Government is to realise its ambition of hosting 40GW of generation capacity by 2030 – a key pillar of Boris Johnson's green recovery plan.
Although the plan was only announced a few months ago, the private sector seems to be rising to the challenge rapidly. The Crown Estate this month closed the first auction for its seabed licences in a decade. It had been expecting sizeable bids from companies including BP, but bids were even more numerous and high. The Guardian has reported that some bidders had offered five times the expected amount.
The Scottish Government and Crown Estate Scotland will now begin a six-week review of the structure for the ScotWind leasing process to ensure that prices paid are "fair" and "sensible" and that the market will not become skewed.
Pictured: The Walney Extension offshore wind farm
RESOURCES: P&G debuts reduced plastic packaging for Gillette brand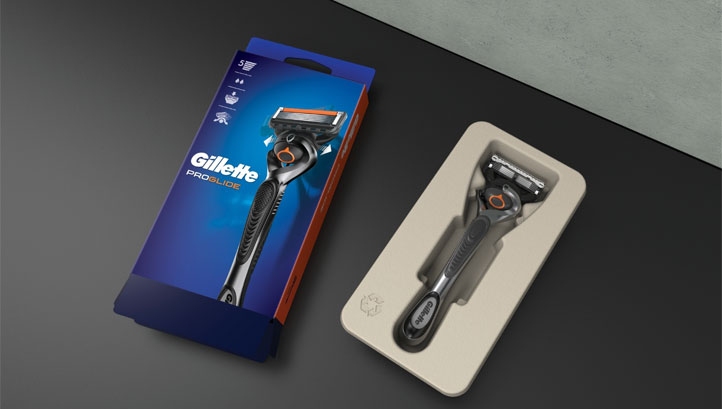 The FMCG sector has been the subject of much campaigning for more sustainable packaging in the wake of Blue Planet 2. Procter & Gamble (P&G), one of the biggest firms in this space globally, announced a new target for its Gillette brand to halve virgin plastic use by the 2030 late last year.
In a major step towards this target, the brand has launched new packaging formats across the range of products it sells in the UK & Ireland, made using fully recyclable FSC-certified cardboard exteriors. While there are still some small plastic components in the new packaging portfolio, Gillette claims the switch will reduce its annual plastic output by 66 metric tonnes. Gillette has also changed the designs for some brands and handles, which it claims will reduce resource use and make products more durable.
"Men want to shave with confidence knowing the products they're choosing come with responsible impact" Gillette UK & Ireland's brand director Matt Thomas said. "As the biggest brand in male grooming we know we have a responsibility to drive significant change in the category and these upgrades across our packaging and razors are the first significant step in that journey. There's always more to be done, but through this, and our ongoing razor recyclable programme with Terracycle, we're making progress."
MOBILITY: Absolutely opens depot for zero-emission vehicles in London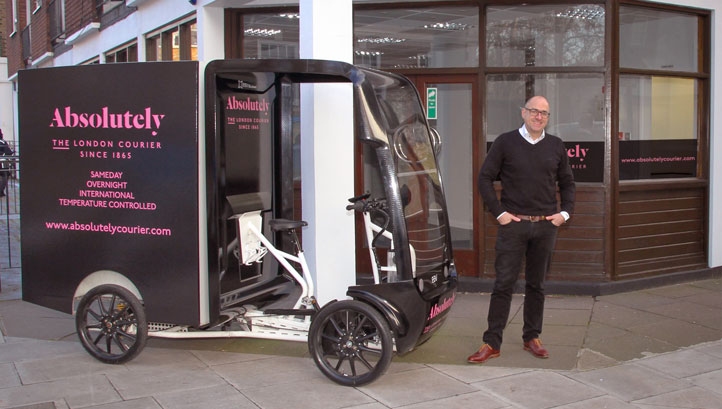 Cities including London are turning to low-emission zones to tackle air pollution – an issue which affects most urban areas in the UK. Businesses are quickly adapting by investing in low-emission and zero-emission vehicles – particularly those in the last-mile delivery space, which are majorly affected by new zone requirements.
Building on announcements in recent weeks from the likes of Ocado, London-based courier company Absolutely has opened a 5,000sq. ft depot in Holburn dedicated entirely to zero-emission vehicles. Absolutely currently operates 30 electric vehicles (EVs) and claims that it makes 90% of overnight collections via electric car or bike. The new hub, the company said in a statement, will support charging needs as the firm strives to grow its electric cargo bike fleet by 65% by the end of 2021.
"As a business, we're in great shape, and despite the recent difficulties of the pandemic, the launch of our Eco Hub is something we've been planning for some time to ensure our business is set up for long-term success; supporting our valued customers, as well as the Capital's zero emissions target," Absolutely's chief executive Stuart Goodman said.
THE BUILT ENVIRONMENT: UN's Race to Zero Campaign welcomes first British SME housebuilder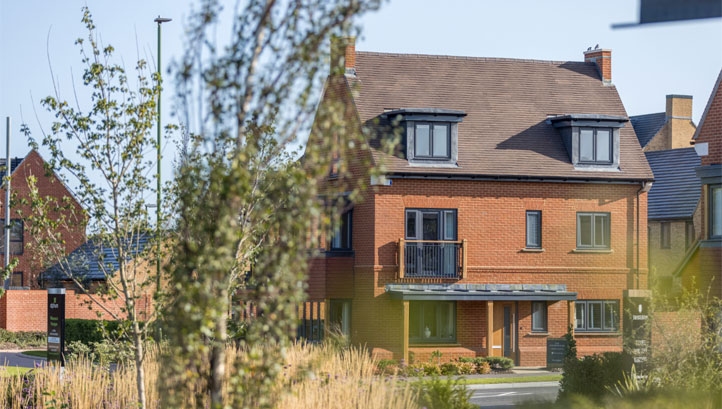 Launched last summer by the UN, in partnership with COP26 co-hosts the UK and Italian Governments, the 'Race to Zero' campaign is designed to rally support for the net-zero transition across businesses, cities, regions and investors.
The built environment sector will need to be one of the first and fastest to decarbonise, as most of the buildings that will be standing in 2050 either already exist or are in the planning pipeline currently. Yet only four housebuilders globally had joined the campaign – until this week, then Thakeham Group made it five. The West-Sussex based business had already committed to ensuring that all its homes are zero carbon in lifetime operation by 2025, with other commitments targeting carbon-neutral construction and business operations within the same timeframe.
"The 'Race to Zero' is an important global campaign; It gives us the opportunity to share the lessons we learn on our journey to zero carbon," Thakeham' Group's chief executive Rob Broughton said. "We hope our pledge will encourage others in the industry to make a similar commitment. The first step is to simply recognise the threat that climate change poses and then to take action; as we all must."
Pictured: The Woodgate development in West Sussex
BUSINESS LEADERSHIP: Lloyds Banking Group plants one million trees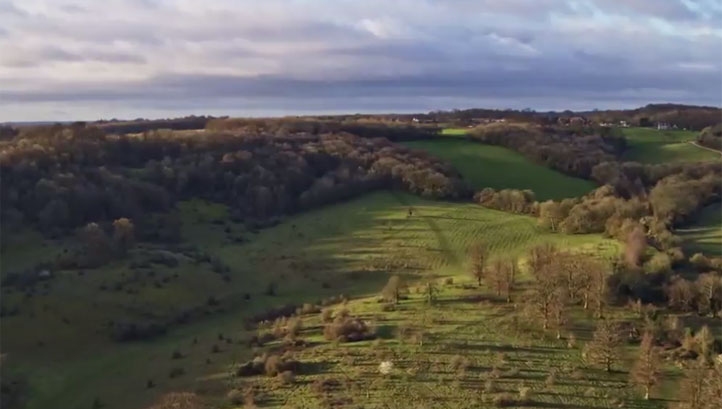 Back in January 2020, Lloyds Banking Group pledged to halve the carbon emissions generated by projects it finances by 2030, in support of the UK's 2050 net-zero target. The firm has since been very vocal about the need for other businesses to set similar targets, with stronger supporting policies, and called for better climate and circular economy provisions from the Government.
The latest sustainability news from the Group regards its partnership with the Woodland Trust, set up to deliver the planting of 10 million trees across the UK. The partnership has this month surpassed the one-million-tree milestone.
Through the partnership, Woodland Trust plants trees within its existing sites and provides them to communities that want more trees in locations like local parks or school grounds. Trees and hedges are also provided to farmers through Lloyds Banking Group's sustainable agriculture proposition, launched to help the UK's agriculture sector transition to net-zero by 2040. The Trust is aiming to plant 50 million trees over the next five years, largely through partnerships.
"Achieving our one million tree planting ambition over the last year, despite the impact of the global pandemic, puts us well on our way to meet our target to significantly reduce carbon in the atmosphere by the end of the decade," Lloyds Banking Group's sustainable business director Fiona Cannon said.
The Woodland Trust sponsored edie's most recent episode of the Sustainable Business Covered Podcast. Now streaming on Soundcloud, iTunes and Spotify, the episode features exclusive biodiversity-focussed conversations with Patagonia, Earth Security and the Trust themselves. Click here to listen.
Sarah George
© Faversham House Ltd 2023 edie news articles may be copied or forwarded for individual use only. No other reproduction or distribution is permitted without prior written consent.