Plant-based pet food and Quatar's green neighbourhood: The sustainability success stories of the week
As part of our Mission Possible campaign, edie brings you this weekly round-up of five of the best sustainability success stories of the week from across the globe.
---
Published every week, this series charts how businesses and sustainability professionals are working to achieve their 'Mission Possible' across the campaign's five key pillars – energy, resources, infrastructure, mobility and business leadership.
Despite the economic shockwaves being felt globally as a result of the coronavirus pandemic, projects and initiatives which empower businesses to play their part in achieving a sustainable future, today, are continuing to launch and scale-up. 
ENERGY: The Netherlands to play host to 3MW 'battery box' network
As renewable generation produces variable outputs, battery storage is widely seen as a key part of the transition to a low-carbon energy system. Investment in the battery storage sector is down this year, due to Covid-19, but is due to grow rapidly through to 2030.
A good piece of news from the battery sector this week comes from the Netherlands, where ENGIE and Kiwi Power have partnered to aggregate power from a network of small, mobile battery boxes. The project will provide up to 3MW of capacity to the local frequency response market. It is designed to help mobile businesses like constructors and events producers to decarbonise their energy use, and to provide extra capacity for the grid during peak times.
"Step-by-step we're seeing changing regulation allow more countries to benefit from distributed energy resource flexibility, which will be a critical enabler of Europe's sustainable recovery post Covid-19," Kiwi Power's chief commercial officer Stephan Marty said. The announcement came shortly after Tesla and Octopus Energy launched a Virtual Power Plant project in the UK.
RESOURCES: Mars adds recycled content to pet food packaging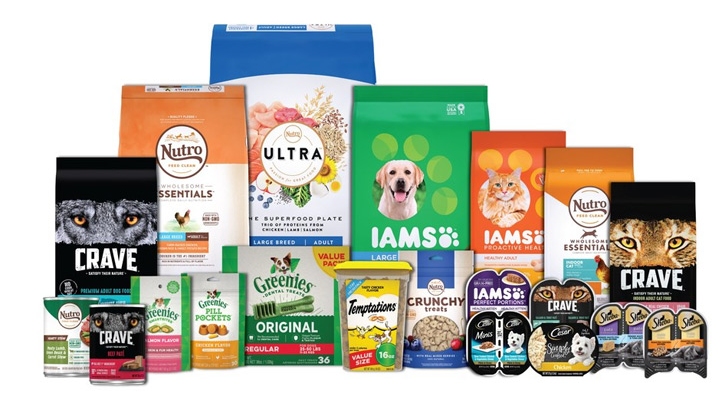 Mars has committed to using 25% less virgin plastic in its packaging by 2025 and, as such, is taking steps to source recycled content. It has invested in several innovative recycling technologies and plastic-free formats in the past.
This week, the company revealed that it has partnered with chemicals firm SABIC and innovative packaging provider Huhtamaki to design pet food packaging with recycled content. The new format will be trialled in Europe during November and December, ahead of a broader roll-out in 2021. Mars said in a statement that it is more challenging to introduce recycled content to pet food than many consumers assume, as the material has to be food-grade.
Mars' chief procurement and sustainability officer Barry Parkin said the partnership will help the company to "test-and-learn, progressively scale up recycled plastic content in our packs, and ultimately help drive circular packaging systems." It is hoping to introduce plastics content recycled through SABIC's processes into other products next year. 
MOBILITY: Police Scotland signs deal for 180 electric cars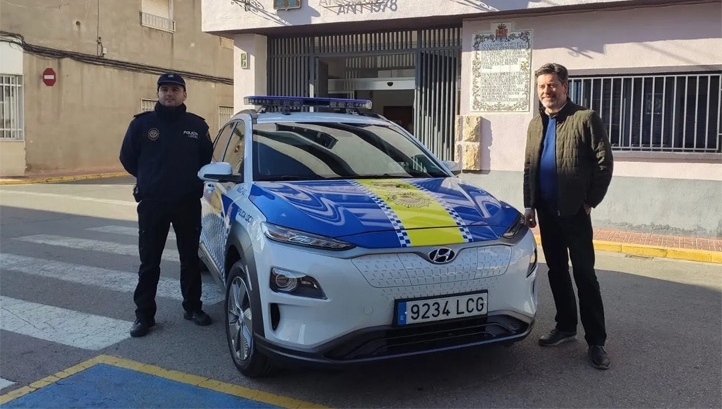 As businesses and public sector organisations wait to see whether Boris Johnson will move the ban on new petrol and diesel car sales forward to 2030, some are pre-emptively increasing their orders for electric vehicles (EVs). Among them are Royal Mail, Amazon and Police Scotland.
Police Scotland recently signed an initial contract with Hyundai for 180 fully-electric Kona vehicles, marking the biggest low-carbon vehicle deal in the organisation's history. Hyundai claims that the model has a 300-mile range and that it can be charged rapidly. The vehicles are expected to be in operation in Spring 2021 and the cars they replace will be added to the Police's contingency fleet.
"This substantial contract marks a major step towards that goal by making ULEVs accessible to more of our officers and staff," deputy chief constable Will Kerr said. "Achieving our Fleet Strategy aims will significantly reduce carbon emissions, while also reducing maintenance and servicing costs."
THE BUILT ENVIRONMENT: Doha's 'green' downtown regeneration scheme nears completion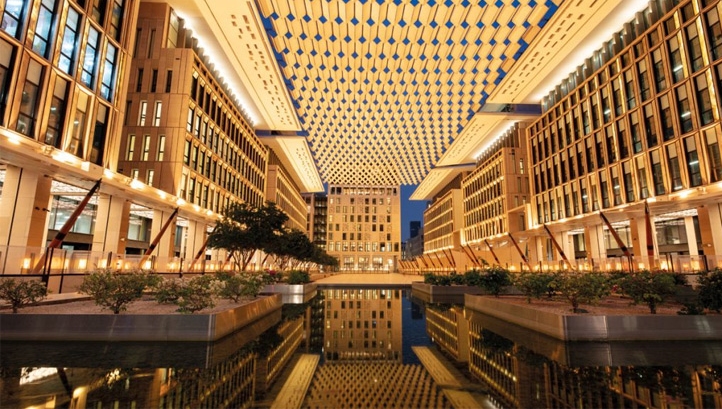 Developers working in urban areas have to deal with more sustainability challenges than simply decarbonising their projects. Cities also need to be adapted to climate change which is already locked-in, in ways which improve wellbeing for a growing cohort of residents, and deal with challenges like water stress.
A project striving to become a best-practice case-study for urban regeneration is Msheireb Downtown Dota. The businesses behind the mixed-use development, which will play host to flats, retailers and hospitality and leisure businesses, are applying for LEED Gold standard certification. Built-in features include onsite solar generation and solar heating infrastructure, low-carbon building materials and energy efficiency technologies. Moreover, street patterns have been designed to align with wind patterns, allowing passive cooling.
The developers announced this week that the project is nearing completion. Several of the retailers already operating in the district were recently allowed to re-open from lockdown restrictions in Qatar.
BUSINESS LEADERSHIP: Purina forays into low-carbon, plant-based pet food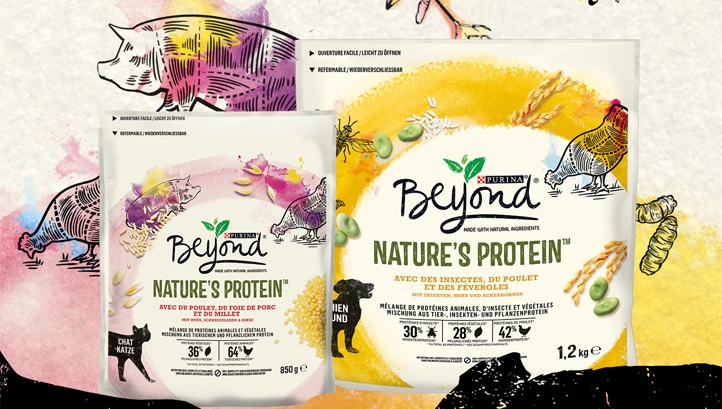 According to WWF, farming cows also requires 12 times as much feed as farming the same amount of crickets on a gram for gram basis. Many businesses are toying with insect-based proteins, alongside plant-based foods, as a more sustainable way to feed the population. Among them are Selfridges and Sainsbury's.
Taking note of growing concerns about the carbon intensity of livestock farming, Nestle's Purina Petcare brand has developed insect and plant protein-based pet foods and launched them in Switzerland. The recipes are available for dogs and cats and contain insect protein from black soldier fly larvae and plant-based protein from broad beans and millet, in addition to meat.
"Every ingredient in our food serves a purpose. With our new Beyond Nature's Protein dry pet food, we are offering a complete nutritious alternative to conventional dog and cat products, while taking care of the planet's precious resources by diversifying the protein sources," Nestlé Purina Petcare's chief executive for the EMENA region, Bernard Meunier, said.
Startup Yorra launched what it claims is the UK's first insect-protein-based pet food back in 2018.
Sarah George
© Faversham House Ltd 2023 edie news articles may be copied or forwarded for individual use only. No other reproduction or distribution is permitted without prior written consent.