Plastic-free fruit labels and electric 'hypercars': The best green innovations of the week
Every week, numerous eye-catching and potentially transformational innovations are being developed to help businesses and nations turn their green ambitions into actions. Here, we round up six of the best.
---
It's been a week of good news for green innovators in the UK, with the Government opening the Queen's Award for Sustainable Development – an accolade which recognises forward-thinking businesses for their work to develop concepts, products and systems to tackle some of the world's most pressing environmental and social challenges.
The Award will be presented by the Prince of Wales, who says his main criteria are businesses which are making a "real contribution to the durability and biological integrity of our planet", later this year.
But progress waits for no-one and, in the meantime, dozens of innovations which could help businesses and nations deliver the change needed to avert 'Climate Crisis' will undoubtedly continue to be unveiled or upscaled. With that in mind, this article rounds up six innovations that are helping businesses and governments achieve a sustainable future, today. 
Electric 'hypercars'
2019 is proving to be an important year in making electric vehicles (EVs) "sexy". Dutch EV startup Lightyear has debuted the world's first long-range solar-powered passenger car; Formula E has confirmed its return to London for 2020 and filmmaker Universal has confirmed that James Bond's next car will be electric.
Continuing this progress, British sports and racing car manufacturer Lotus has this week unveiled what is being described as the world's first fully electric "hypercar" – the Evija. The vehicle is fitted with four electric motors – one for each wheel – and purports to reach a top speed of more than 200 miles per hour. Lotus claims that the car is capable of going from zero to 60mph in less than three seconds and that its range will top 250 miles on a full charge.  On charging, Lotus claims that the Evija can charge from 0% to 80% in just 12 minutes when a 350kW charger is used.
In true hypercar fashion, only 130 Evijas will be made during Lotus' first production run, which is due to start in 2020. The model will be priced at £1.5m, meaning that while it's not going to be the domestic vehicle of choice, it will serve to prove that electrified transport can be luxurious.
Modular EVs
Another promising EV innovation to have emerged this week comes from maverick car brand Nobe, which has begun crowdfunding to accelerate the production of its modular (translation: easily upgradable) electric car.
Called the 100 EV and described as "neo-vintage", the three-wheel car has been designed to ensure that all tech and hardware can be easily removed in the case of upgrades, faults, or the components reaching their natural end-of-life stage. All components have been designed for complete recyclability in UK infrastructure. The vehicle is also extremely lightweight, clocking in at less than half the weight of BMW's lightest Mini.
Nobe is currently taking pre-orders for the first ten 100 EVs through an Indiegogo campaign. The funds raised through the campaign will also go towards scaling up production.
Plastic-free produce labelling
Removing plastic from fruit and vegetables has been a big sustainability focus for supermarkets this year. Sainsbury's is currently in the process of removing all plastic bags from its in-store bakeries by September, following the successful introduction of paper bags to produce aisles earlier this summer. Similar offerings are also being rolled out across Morrisons and Aldi.
But none of these campaigns serve to address the plastic stickers so often attached to produce, which commonly carry barcodes, branding or origin information. One solution to this specific challenge – namely an alternative involving laser engraving – was this week launched by European convenience store chain Spar's Eurostar and Interspar arms. The process involves using lasers to print or emboss information on organic mangoes, with Spar believing that the technique could also work for other fruits and vegetables.
The technology was developed as part of a partnership between Spar and grocery supplier Frutara, with the first laser-treated mangoes having gone on sale at stores in Austria this month. Going forward, the two companies will work to adapt the labelling process for items such as pomegranates, kiwis, avocados and sweet potatoes.
Recycled plastic kerbsides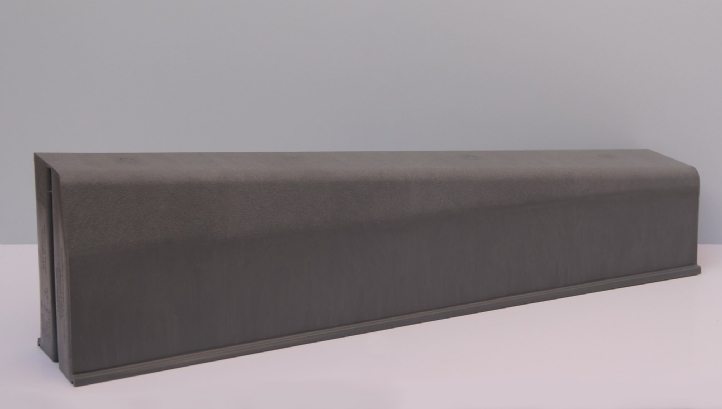 Another promising plastic-focused innovation sent to the edie newsdesk this week comes from recycling firm EconPro, which has just installed its 400,000th kerb made from recycled plastics.
The kerb units, called Durakerbs, are made using 88% recycled plastic content sourced from post-consumer and industrial-level sources. The other 12% content is accounted for by filler, colour and stabilising additives. Each Durakerb unit contains the equivalent of 182 plastic bottles, with EconPro claiming that they deliver a 73% reduction in carbon emissions per full load when compared to the concrete units. The units are recyclable through dedicated channels at the end of their life cycle.
EconPro first began producing Durakerbs 11 years ago and claims that the product has prevented 72 million plastic bottles from going to landfill or incineration to date. Within the same timeframe, it claims, the emission of 12 million kilos of CO2 has been prevented, with mitigation coming from the reduction of concrete production and the Durakerbs being lighter to transport by road than traditional alternatives.
Liquid immersion data centre cooling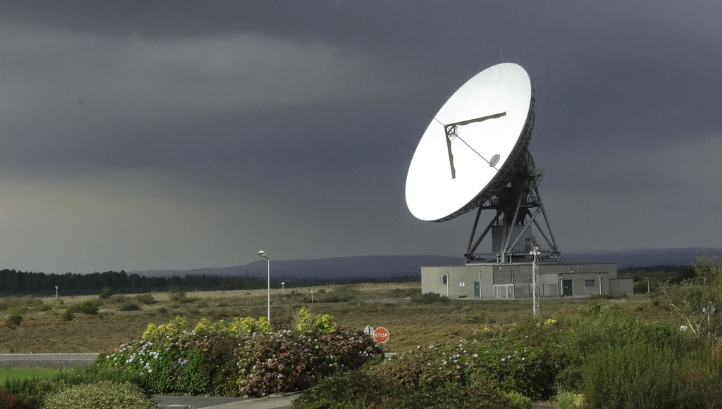 A rapid expansion of innovation driven by Information Communication Technologies (ICT) has heightened the importance of data centres – the repositories for billions of gigabytes of information – in processing and distributing large amounts of data. But as the global reliance on data centres has grown, so has the strain on energy supplies, hampering efforts to contain global warming.
This week, UK tech and communications firm Goonhilly opened a new data centre in Cornwall, where a liquid-immersion cooling system is being trialled in a bid to minimise the carbon and energy impact of the facility. Developed by cleantech company Submer, the system is allegedly 45-50% more efficient than traditional air cooling technologies, in that it consumes less electricity to begin with and then enables the user to re-capture exhaust heat for use elsewhere.
The data centre is also showcasing a number of other built-in green technologies, including an onsite solar array, with power additionally due to be sourced from offshore wind farms in the future.
Robots for wind farm maintenance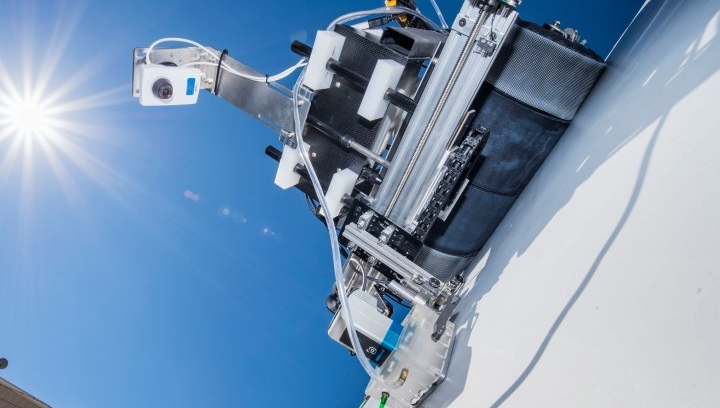 Here in the UK, the Government is striving for offshore wind to produce a third of the electricity we use nationally by 2030 as part of its Offshore Wind Sector Deal. Governments across markets such as Western Europe and the US are also betting on wind – either onshore or offshore – playing a big role in future electricity systems.
Of course, all renewables facilities will need maintenance, meaning that innovations aimed at making this process safer, less resource-intensive and more environmentally friendly are in high demand. One such solution was recently unveiled by US-based Sandia National Laboratories in the form of a "crawling" wind turbine blade maintenance robot. The device uses cameras to take real-time, high-quality images of surface damage. Imagery is allegedly so high-resolution that small faults which may signal larger damage under the surface can be analysed. It is also fitted with an ultrasonic "wand" to scan for damage that is not visible to the naked eye.
Only one of the robots – a full-scale, fully functional prototype – currently exists. However, Sandia National Laboratories believes that the technology will become more commonplace as wind turbine blades get ever bigger, more expensive and more challenging to transport and maintain.
Sarah George
© Faversham House Ltd 2023 edie news articles may be copied or forwarded for individual use only. No other reproduction or distribution is permitted without prior written consent.