Pushing back on plastic pollution: Six steps to tackling one of sustainability's biggest issues
When it comes to tackling the global plastics crisis, we are only just scratching the surface. However, ambitious change initiatives are emerging and plastics is firmly in the public eye.
---
Now more than ever, it's critical we capitalise on this to truly transform the system, not just because the health of our planet depends on it, but because solving this complex sustainability challenge might just provide us with a blueprint for tackling others – from climate change to food security.
Business has a critical role to play but how can they respond?
In order for business action on plastic pollution to create truly transformational change without leading to unintended consequences, business leaders need to apply systems thinking. Here are six lessons for changemakers:
1) Diagnose the system – and find your leverage points within it
Begin with mapping the elements of a system: who are the key actors, where do the centres of power lie, what are the key challenges and trends, and where is there opportunity for action? Yes, this is time intensive, but it is critical to understanding the system as a whole, and how to be effective in changing it.
Taking this approach, Sky realised that its strongest leverage point in action on plastic pollution was using its voice and reach as an international broadcaster to raise public awareness on the issue. The Sky Ocean Rescue initiative has since seen one million people engage through Twitter with the #PassOnPlastic campaign, and 220+ MPs and MEPs signed up to #PassOnPlastic and change their behaviour.
 2) Be bold in ambition
It is now critical to set ambition based on the change we need to see, not what we think we can comfortably achieve. That means turning off the tap on the flow of plastic into our oceans. We simply cannot recycle our way out of this problem, and have to start by using less plastic. The mic drop moment on this front has surely been Iceland committing to phase out single-use plastic packaging from its own product line by 2023. So, set the 'impossible' targets, reconfigure the way you work with your suppliers, and experiment with radically different solutions.
3) Plan for disruption
We are seeing signals in the plastics space which suggest we might be entering a phase of accelerated change, including ambitious policy moves and shifts in consumer attitudes. There have been over 100 "plastic attacks" around the world, where customers unwrap their shopping in a supermarket and return single-use packaging to the store. And a recent UK survey found that 84% of consumers said they would show more loyalty to an organisation taking clear action on plastic. Don't underestimate the need to operate in a radically different way.
4) Create experiments with an active learning component – only then will we land on the truly systemic solutions
A lot of potential solutions to the plastic pollution problem are being piloted and we're already seeing wins. There have long been concerns about the potential impact of removing plastic packaging from food products on both quality and shelf life. Aldi recently did shipment tests on cucumbers and found a way to adapt the transport processes so that the quality and freshness remains the same for unpackaged products.
It's vital that these experiments have a learning component and that those lessons are shared widely. Otherwise, we may 'roll out' solutions that have unintended consequences. Take the ocean clean-up initiatives: clean-ups are good for raising awareness, but are not effective at getting plastic out of the oceans given the sheer volumes involved. They don't address the root cause of the problem, namely our rampant consumption levels and disposable mindset.
5) Collaborate with others
Although the sustainability movement understands the importance of collaboration, we are still largely feeling our way when it comes to the actual 'doing'. It's vital to align existing activity to amplify change and engage leaders from diverse organisations who might be able to build a different type of system. Establish your shared challenge. Create a network for change that identifies, designs and pilots solutions together, and shares learning from that process widely. Create open innovation and learning support structures that help key lessons diffuse into the mainstream.
6) Tackle the elephant
How can what you do drive mindset and behaviour shifts? This is where we really need to focus to stand a chance of resolving the plastics challenge. This is particularly relevant for plastic because of the massive amounts that flow through our economies are intrinsically linked to high levels of consumption, and a 'throwaway' convenience culture. To make meaningful change, you need to question capitalist business models. Interventions that tackle behaviour change can be some of the toughest, however, there are a few interesting examples emerging, such as Cup Club and Plastic Bank. 
Final thoughts
The 'plastics kickback' is one of seven megatrends identified in Forum for the Future's recent Future of Sustainability report as having a very significant role in shaping the future. So my advice is: start now and stick it out. Transformational change is slow and hard, but possible.
We see this through historical examples, such as the industrial revolution or the shift from horse to car. There will be a need to weather conflicts and make collaboration work. When facing systemic change, there is often resistance to taking action first. There will never be a 'perfect' moment for action in a system which is constantly and rapidly changing, as plastics is today. For this reason, it is important to start now, and evolve interventions for change as you go.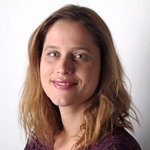 Ivana Gazibara is associate director, Forum for the Future UK/Europe and co-author of the upcoming publication 'Ocean Plastics – a story of system change'.
© Faversham House Ltd 2023 edie news articles may be copied or forwarded for individual use only. No other reproduction or distribution is permitted without prior written consent.