RBS's climate goals and Aldi's plastic bag crackdown: The sustainability success stories of the week
As part of our Mission Possible campaign, edie brings you this weekly round-up of five of the best sustainability success stories of the week from across the globe.
---
Published every week, the new series charts how businesses and sustainability professionals are working to achieve their 'Mission Possible' across the campaign's five key pillars – energy, resources, infrastructure, mobility and business leadership.
From low-carbon infrastructure at a German port, to a plastic bag phase-out across the Midlands, each of these projects and initiatives is empowering businesses to play their part in achieving a sustainable future, today.
ENERGY: Kärcher completes rooftop solar array at new HQ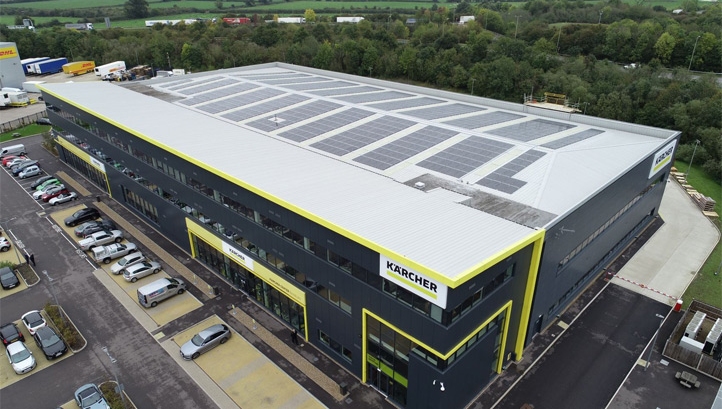 In the same week that a new survey from Siemens revealed that 71% of Brits want the national Government and big businesses to funnel more financing into renewable energy, manufacturing giant Kärcher has completed the installation of a new rooftop solar array at its Banbury headquarters.
The 300kW array will meet 44% of the annual electricity consumption of the site, which plays home to offices and manufacturing lines. The site consumes 1.24GWh of electricity daily.
Kärcher has financed the array through a power purchase agreement (PPA) with NextEnergy. The firm's chief operating officer Mark Venner said it had "always" been considering rooftop solar for the Banbury site, and that this funding model helped to build the business case.
"Firstly, it puts responsibility for the installation and long-term maintenance in the hands of the experts, so we do not need to become experts in solar PV technology ourselves," Venner said. "Secondly, our capital is better deployed in additional warehouse stock than in a solar PV system; this funded model allows us to do both." 
RESOURCES: Aldi begins removing plastic bags from fruit and vegetable aisles
Supermarkets are undeniably at the sharp end of the so-called war on plastic and, as such, many are making moves to improve the recyclability of their plastics packaging – or to ditch plastics altogether, in favour of other materials or packaging-free formats.
The latest announcement in this space comes from Aldi, which, after trialling reusable bags for fruit and vegetables, has moved to roll them out to all of its UK stores. It is also set to begin trialling home-compostable alternatives to single-use plastic bags in produce aisles at 100 of its stores in the Midlands region this month. Should these trials prove successful and result in the removal of plastic produce bags from all Aldi UK stores, the use of 109 tonnes of plastic annually would be mitigated.
Away from the produce aisles, Aldi is increasing the price of its bags for life from 9p to 15p next week, in a drive to boost reuse rates. The price of home-compostable bags will remain fixed at 6p.
"We've charged for carrier bags since opening our first UK store in 1990, so our shoppers are already in the habit of reusing them, but these steps will hopefully help people switch to entirely reusable alternatives," Aldi's managing director of CR Fritz Walleczek said.
MOBILITY: Siemens to trial Europe's largest 'green power outlet' for ships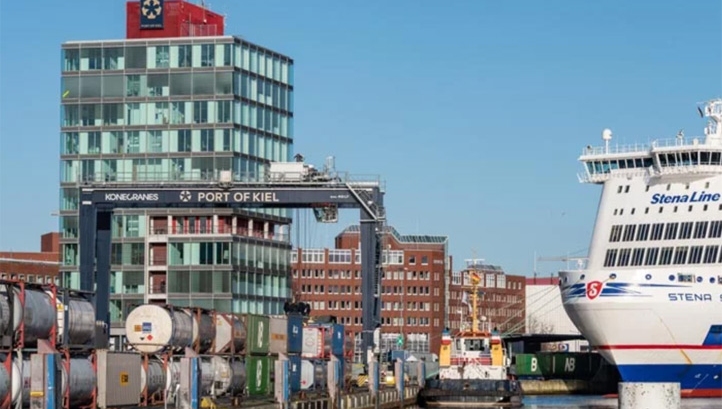 The shipping industry will soon have to pay for its environmental impact in the EU, as both the European Commission and Parliament are moving forward with plans to include vessels in the bloc's flagship carbon market. On a global scale, shipping is currently responsible for around 3% of CO2e emissions, but researchers for the European Parliament believe this proportion could rise to 17.5% by mid-century.
It is timely, then, that Siemens has confirmed plans to use 100% renewable electricity to test the largest shore power system in Europe later this year. Located at the German port of Kiel and called Siharbour, the facility is capable of charging two large-scale hybrid-electric vessels simultaneously.
Because cruise ships and ferries are smaller than container ships and have, therefore, proved easier to electrify, the facility will be tested on cruise ship charging in the first instance. Should trials prove successful, Siemens claims the facility could help boat firms mitigate more than 8,000 tonnes of GHG emissions per year.
The port of Kiel is notably committed to a 2050 net-zero target. In order to achieve this ambition, it is striving for 60% of the energy supplied to ships at port to be renewable and the rest to be lower-carbon than the currently-used diesel. Residual emissions will be offset.
THE BUILT ENVIRONMENT: Work begins on low-carbon housing development in Bristol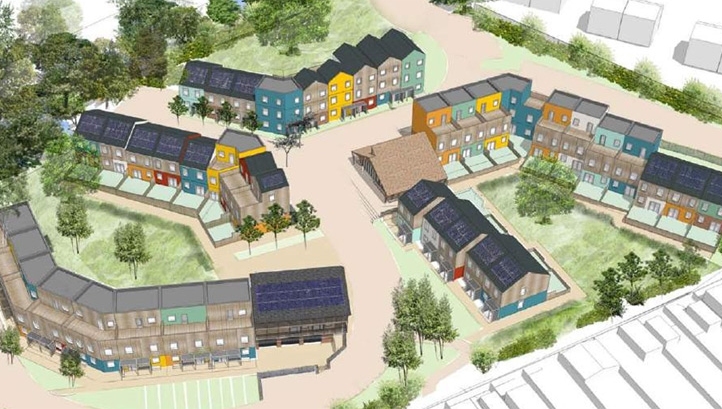 After declaring a 'climate emergency' in 2018, Bristol City Council last year committed to delivering a net-zero city-region by 2030. As a result, businesses across the area are innovating to decarbonise their operations and value chains and strategizing to deal with residual emissions.
Facing up to the challenge in the housebuilding sector is United Living, which this week broke ground on a new 50-home development designed around Passivhaus principles. Each home in the development, at Shaldon Road, will be constructed using low-carbon materials and connected to a shared ground-source heat pump system with heat recovery capabilities. The site will also feature onsite solar generation, electric car charging points, bicycle parking and an electric car-sharing pool.
United Living is working with Bristol City Council, Homes England and Bristol Community Land Trust to ensure the development is in line with regional and national climate targets while ensuring resident wellbeing.
"We are acutely aware of the need to develop and implement solutions to tackle the housing shortage and climate change," United Living's new business manager Caroline Lewis said. "At United Living, we are constantly working with our partners to deploy innovative ways to address these issues. The solutions we are using at Shaldon Road are a small part of this."
BUSINESS LEADERSHIP: Royal Bank of Scotland unveils new climate goals
While many of us were winding down for the weekend on Friday afternoon (14 February), RBS's chief executive Alison Rose was busy announcing a rebrand for the bank, complete with a plethora of new climate commitments.
RBS has committed to achieving net-zero emissions across its own operations this year, before transitioning to a "climate-positive" footprint five years later. 
The firm has also vowed to halve the emissions of its portfolio of investments by 2030, in support of the UK's 2050 net-zero target and in line with the Paris Agreement's 1.5C trajectory. As a first step, RBS has pledged to stop lending and underwriting to fossil fuel firms without a "credible transition plan in line with the Paris Agreement" by the end of 2021. Even oil, gas and coal firms with a Paris-aligned strategy will be removed from the RBS portfolio in 2030.
RBS's new pledges build on its commitment to The Climate Group's EV100, EP100 and RE100 initiatives and come amid a backdrop of increasing climate activism directed at financial firms.
"The way people live their lives has changed," said Rose. "Expectations of companies are changing too; looking for us to deliver not only financial performance but a positive contribution to society; benefitting customers and communities as well as shareholders. The future of this bank depends on us successfully delivering on both."
Sarah George
© Faversham House Ltd 2023 edie news articles may be copied or forwarded for individual use only. No other reproduction or distribution is permitted without prior written consent.