Rolls-Royce's low-emission engines and a science-based targets surge: The Sustainability Success Stories of the Week
As part of our Mission Possible campaign, edie brings you this weekly round-up of five of the best sustainability success stories of the week from across the globe.
---
Published every week, this series charts how businesses and sustainability professionals are working to achieve their 'Mission Possible' across the campaign's five key pillars – energy, resources, infrastructure, mobility and business leadership.
Despite the economic shockwaves being felt globally as a result of the coronavirus pandemic, projects and initiatives which empower businesses to play their part in achieving a sustainable future, today, are continuing to launch and scale-up. 
ENERGY: UK Power Network explores 'street-level' green heating solutions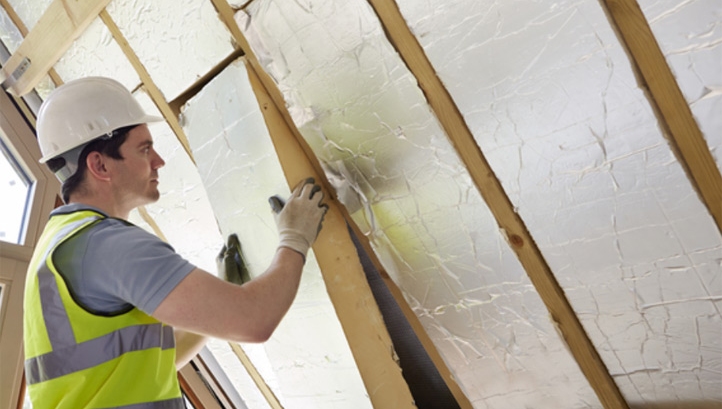 The UK Government has repeatedly been criticised for its approach to decarbonising heat. 12% of UK homes were meant to be converted to renewable heat by the end of 2020 with Government support, but progress to date means that the proportion will stand at about 8-10%.
In anticipation of the forthcoming Heat Strategy, UK Power Networks has begun assessing potential 'street-level' solutions to decarbonising heat, in partnership with councils, property developers, businesses, academics and consumer groups in London and the South East. It will use data to assess what kind of solution works best for particular kinds of housing; high-rise blocks of flats, for example, will have different needs than terraced homes. Electric heat pumps, insulation, district heating and other technologies will be assessed.
"We all know why we need to rapidly decarbonise heating – this project is about working out the 'how'," UKPN's head of customer services and innovation Ian Cameron said.
RESOURCES: Ocean plastic recycled to make 50,000 pieces of reusable PPE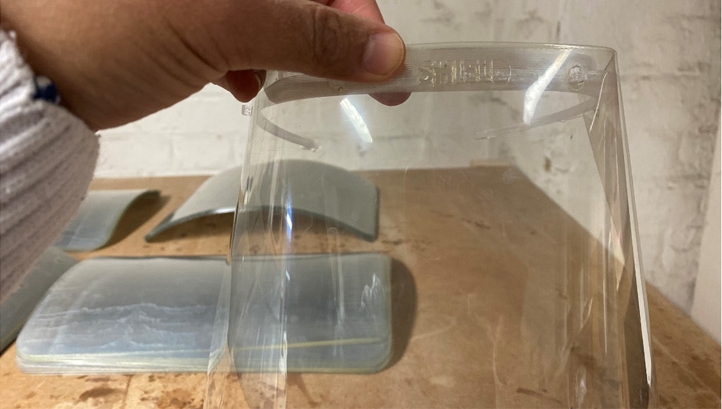 Personal protective equipment (PPE) plays a key role in stemming the spread of Covid-19 and of maintaining sanitary conditions in medical environments more generally. But it is also becoming a rapidly-growing waste stream, with researchers finding littered PPE in waterways, oceans and terrestrial habitats. A study conducted by UCL's Plastic Waste Innovation Hub estimated that in the UK alone, 66,000 tons of plastic packaging waste would be created if every person used a single-use face mask a day for a year.
To that end, charities HEROES and Parley have teamed up with PPE manufacturer SHIELD to manufacture reusable visors using recycled ocean plastics. The raw materials used to make the plastic pellets are intercepted in the Dominican Republic and are melted into 350-micron-thick sheets and cut into shape, ready to be worn by healthcare professionals. Ocean plastic is also used to 3D print matching headbands.
More than 50,000 items have been made using these processes so far, the partnership revealed this week. It is hoped that efforts can be scaled to tackle plastic pollution at multiple stages in the value chain.
"With a second wave on the horizon, we urgently need sustainable, reusable and safe PPE that protects both healthcare workers and the environment," HEROES co-founder Dominic Pimenta said.
MOBILITY: Rolls-Royce resumes testing for low-emission aircraft engines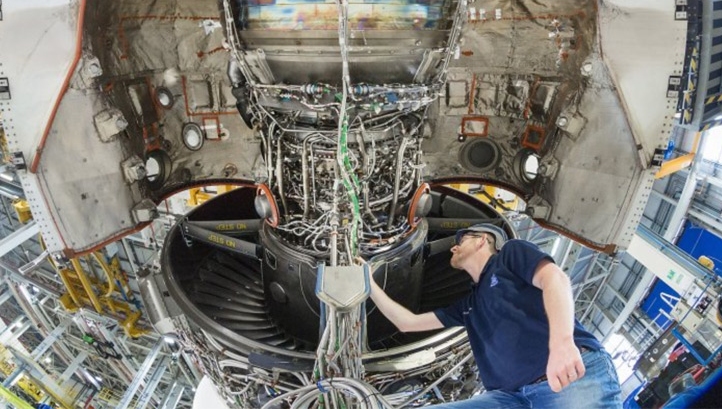 Aviation is only responsible for around 3% of global annual emissions but, pre-pandemic, had been growing rapidly in terms of both passenger numbers and climate footprint. As fully electric passenger planes are not likely to be a commercial reality for several years, businesses across the sector are investing in more efficient aircraft and technologies which would enable planes to use higher-proportion blends of sustainable aviation fuel (SAF). SAF accounted for less than 0.5% of fuel consumption by the airline industry in 2018.
Among them is Rolls-Royce, which recently restarted work to develop low-emission aircraft engines at its facilities in Derby after the UK's Covid-19 lockdown. The firm has created a demonstrator engine that pre-mixes fuel and air prior to ignition, a process which purports to deliver lower NOx and particulate emissions. It is now working to validate the technology's emissions performance and optimise its software and performance. The system is known as ALECSys, short for Advanced Low-emissions Combustion System.
In time, Rolls-Royce is hoping to bring an engine that offers fuel savings of 25% or more to the market.
"We know that the future of aviation can only be founded on greater sustainability and these tests are one element in our drive to support that goal," the firm's chief engineer Andy Greer said. "We've been excited by our results so far and we are now going to push on and see what more ALECSys can deliver."
THE BUILT ENVIRONMENT: 100th business signs World Green Building Council's net-zero commitment
The built environment is responsible for around 39% of global emissions and a similar proportion of energy demand, making it a key focus for the net-zero transition. The World Green Building Council's (WorldGBC) net-zero carbon commitment aims to create ambitious and joined-up change across the sector, and this week surpassed 100 signatories as five new firms signed up.
The commitment binds signatories to reach carbon neutral operations by 2030 and to ensure that all their buildings produce net-zero operational emissions by 2050 at the latest. They must also encourage their peers to follow suit and call for stronger emissions targets from legislators. 
New signatories to the commitment are Mott MacDonald, investment firms Tritax Big Box and QIC Global Real Estate; consultancy Bioconstrucción y Energía Alternativa and aluminium and steel manufacturer United Metal Coating. 
WorldGBC said in a statement that if all commitment signatories keep their pledges, 3.4 million tonnes of CO2e emissions will be mitigated by 2030.
BUSINESS LEADERSHIP: Science Based Targets initiative clocks 950th corporate pledge
Since the Paris Agreement was ratified, the pressure on corporates to set emissions targets in line with climate science has mounted. Earlier this week, the UK Government's COP26 Presidency said in a statement that it will only accept summit sponsors with "strong climate credentials", defined as a net-zero target deadlined at 2050 or sooner backed up with approved science-based targets.
It is timely, then, that the Science-Based Targets Initiative (SBTi) surpassed its 950th corporate commitment this week. Once businesses have committed to achieve accreditation from the initiative, they have 24 months to develop their targets and have them approved. The Initiative now has 961 committed companies, 455 of which have had their targets verified.
The SBTi said in a statement that the companies committed to taking action now represent more than 10% of global GDP. Companies to have gained approval in August 2020 include Selfridges, Vestas and Colgate Palmolive. Companies to have pledged to develop targets include BMW, the Hong Kong & Shanghai Hotels Group and Schwarz Group.
Sarah George
© Faversham House Ltd 2023 edie news articles may be copied or forwarded for individual use only. No other reproduction or distribution is permitted without prior written consent.