Rome's reverse-vending and BMW's e-Mini: The sustainability success stories of the week
As part of our Mission Possible campaign, edie brings you this weekly round-up of five of the best sustainability success stories of the week from across the globe.
---
Published every week, the new series charts how businesses and sustainability professionals are working to achieve their 'Mission Possible' across the campaign's five key pillars – energy, resources, infrastructure, mobility and business leadership.
From an initiative aimed at encouraging plastics recycling in Rome, to the roll-out of a UK network of plastic-to-hydrogen plants, each of these projects and initiatives is empowering businesses to play their part in achieving a sustainable future, today.
ENERGY: Network of plastic-to-hydrogen recycling plants planned for UK
Earlier this year, energy-from-waste firm Waste2Tricity published plans to develop the UK's first industrial-scale facility capable of converting waste plastics into hydrogen in Cheshire. Now, it has partnered with waste infrastructure firm Peel Environmental and utility PowerHouse energy – a collaboration which will see a further 10 projects developed across the UK.
The three companies will jointly invest £130m into the network of processing plants, with the first set to be built on a 54-hectare site near Ellesmere Port, Cheshire. Waste2Tricity claims that its plants will be capable of processing almost all kinds of plastics, including packaging, rigid plastics and used tyres. The process which will be used at the facilities is called Distributed Modular Gasification (DMG). It involves placing the plastics into a sealed chamber, where they are heated to ultra-high temperatures in order to remove carbon and convert the solid matter into a synthetic gas called "syngas". The syngas is then modulated in a separate chamber to produce road-fuel quality hydrogen.
"Hydrogen is increasingly being seen as a vital part of our journey to zero carbon," Peel Environmental's managing director Myles Kitcher said. "This deal could be transformational in delivering a UK first technology that can generate local sources of hydrogen but also provide a solution to plastic waste."
RESOURCES: Rome lets Metro travellers pay with plastic bottles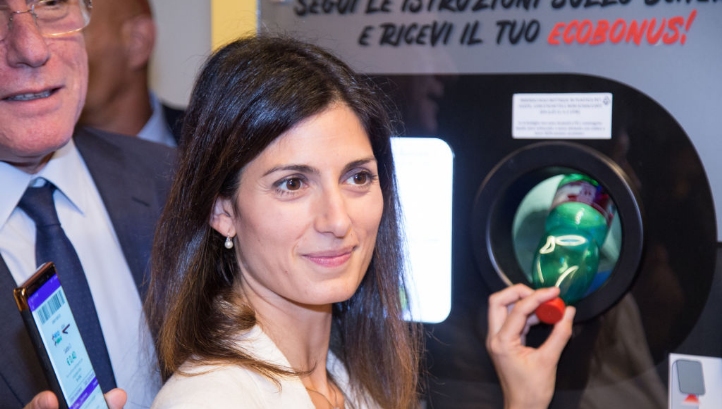 Reverse-vending machines have gained a lot of traction within the UK's business sphere in recent months, with such technologies having been installed by the likes of Veolia, Iceland, the Co-op and countless others, ahead of the proposed national deposit-return scheme for single-use drinks packaging.
Now, the machines seem to be catching on in mainland Europe too, with the City of Rome having recently begun trialling them at three of its busiest Metro stations – Cipro, Piramide and San Giovanni. For each plastic bottle deposited in one of the machines, users receive 5c of credit to use with Atac, Rome's public transport network operator, digitally. This means that members of the public can take one free Metro ride for depositing 30 bottles. Should the scheme prove successful, reverse vending may be introduced to further public transport hubs across the city.
"We can say we are the first major European capital to present this innovation," Rome's mayor Virginia Raggi said. "The circular economy is easy to do."
Image: Matteo Nardone/Pacific Press/LightRocket via Getty 
MOBILITY: BMW surpasses 45,000 pre-orders for all-electric Mini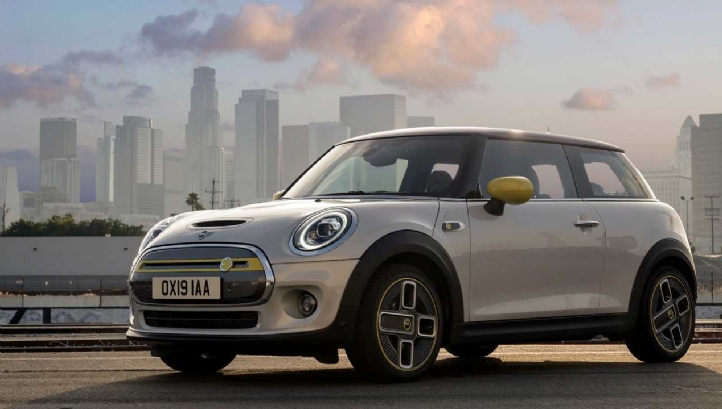 Two years ago, BMW confirmed that the first fully electric version of its iconic Mini Cooper would go on sale in 2019, with manufacturing set to take place at the carmaker's main production line in Oxford.
Now, with the November launch date looming, BMW has revealed that more than 45,000 customers have reserved one of the new electric vehicles (EVs). Called the all-electric Mini Cooper SE, the three-door car is fitted with a 32.6 kWh battery and allegedly has a range of up to 270km (168 miles) on a full charge.
The EV is the first pure-electric model to be launched by BMW since 2013, when it debuted the i3. While prices for the all-electric Mini Cooper SE have not yet been confirmed in every market, BMW has set the starting price in Germany at €32,500 (£29,600).
THE BUILT ENVIRONMENT: 'Smart homes' of the future envisioned by experts
Here in the UK, buildings account for 40% of national energy consumption and around one-third of greenhouse gas (GHG) emissions. And, as the Committee on Climate Change (CCC) has repeatedly highlighted, domestic properties are among the biggest contributor to these trends, with the sector, broadly, having reacted slowly to climate challenges.
The good news is that this could be set to change, with new legislation around energy efficiency and mandatory EV charging points in the pipeline. With this in mind, Smart Energy GB asked a panel of experts from across the low-carbon economy to envision what sustainable "smart" homes could look like in the UK by 2030.
The panel concluded that small-scale hydroponic indoor farms, EV charging points and water recycling systems will become commonplace across the housebuilding sector within the next decade, with battery storage and on-site renewable generation also highlighted. Moreover, they agreed that more of our homes are likely to be modular, minimising the resources associated with both initial construction and alteration.
Smart Energy GB also polled 2,000 UK adults on their attitudes to sustainable "smart" homes, with 83% saying they'd be happy to explore technologies to minimise the energy, carbon, water and waste footprint of their homes.  
"The future will give us richer lives with a lower environmental impact," DR Ian Pearson, who sat on the panel, said. "It's encouraging to see adults will prioritise reducing their energy demand via smart windows, solar panels and paints and small wind energy harvesters, before using smart meters to allow any extra energy to be sourced from renewables."
BUSINESS LEADERSHIP: Peel L&P aligns sustainability strategy with UN's SDGs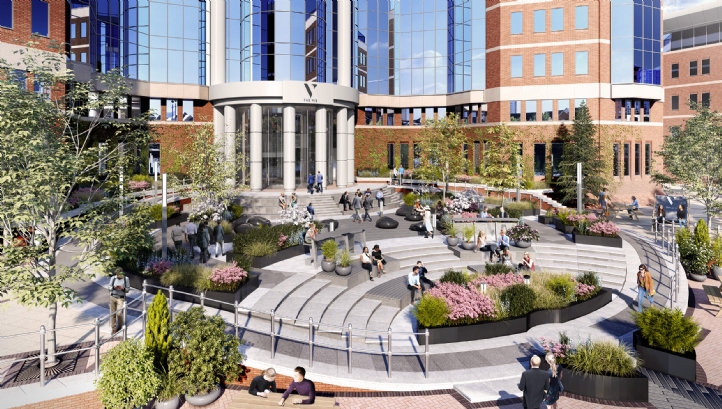 Since the launch of the framework in 2015, 193 countries, more than 10,000 companies and investors with more than $4trn in assets have pledged their support to the UN's Sustainable Development Goals (SDGs).
This week saw regeneration business PEEL L&P join that coalition, through the publication of a new set of SDG-aligned sustainability targets for 2025. These ambitions include reducing energy consumption by 15%, against a 2018 baseline, achieving zero-waste-to-landfill status and helping 200 people into work for the first time through apprenticeships.
Peel L&P has also committed to install free public drinking water fountains at all new developments and to target biodiversity net-gain for all new residential communities. The company believes that these aims are in line with  SDG 8, Decent Work and Economic Growth; SDG 11, Sustainable Cities and Communities; SDG 12, Responsible Consumption and Production; and SDG 15, Life on Land.
"Our five-year plan will help us to meet the needs of our business and stakeholders whilst keeping ahead of key trends to ensure we future-proof activities and over time, set an example and a legacy for generations to come," Peel L&P's sustainability manager Jo Holden said.
Sarah George
© Faversham House Ltd 2023 edie news articles may be copied or forwarded for individual use only. No other reproduction or distribution is permitted without prior written consent.