Royal Mail's electric vans and Kering's biodiversity drive: The sustainability success stories of the week
As part of our Mission Possible campaign, edie brings you this weekly round-up of five of the best sustainability success stories of the week from across the globe.
---
Published every week, this series charts how businesses and sustainability professionals are working to achieve their 'Mission Possible' across the campaign's five key pillars – energy, resources, infrastructure, mobility and business leadership.
Despite the economic shockwaves being felt globally as a result of the coronavirus pandemic, projects and initiatives which empower businesses to play their part in achieving a sustainable future, today, are continuing to launch and scale-up. 
ENERGY: Work due to start on 'world's largest' airport-based solar farm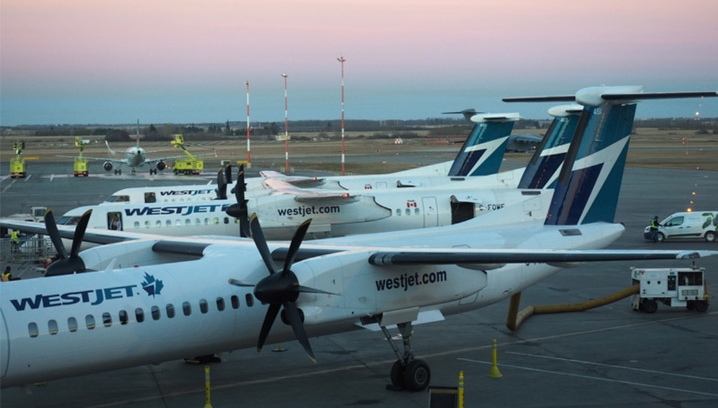 Global renewables growth in 2019 was led by solar PV, with 191GW of new capacity installation. But concerns that the solar sector could be hit hard by the Covid-19 crisis, which has created logistical challenges in supply chains and slowed investment.
On a positive note, however, Canada's Edmonton International Airport has this week entered an agreement to develop a 627-acre solar farm adjacent to its estate. The array will consist of 340,000 solar panels and have a capacity of £120MW once it comes online in late 2022.
The Airport claims the array will be the largest at any airport in the world and has forecast a $169m (£98m) financial boost to the city's economy as a result of the project. Edmonton International is notably the world's largest international airport in terms of land ownership.
RESOURCES: Six more brands join bid to 'make fashion circular'
The fashion industry has a big waste problem; a bin lorry full of clothing is landfilled globally every second, and that's not accounting for the textiles and other materials wasted throughout the supply chain.
In response to this challenge, the Ellen Macarthur Foundation launched the 'Make Fashion Circular' initiative in 2018, uniting 17 major businesses in efforts to promote garment resale, reuse and repair. This week saw six new brands join the initiative: Guess, Lee, Wrangler, Nordstrom, Fast Retailing (Uniqlo's parent firm) and Vestiaire Collective, a resale platform specialising in luxury goods.
Under the initiative, businesses are encouraged to share challenges and best-practice advice among themselves, and with NGOs, innovators, philanthropists and city leaders. Its overarching aim is to create a "new textiles economy" that is fully aligned with the Foundation's three principles for the circular economy: designing out waste and pollution, keeping products and materials in use and regenerating natural systems.
MOBILITY: Royal Mail to debut new electric taxi-vans
In discussions around fleet electrification, logistics firms are often cited as leaders, with the likes of UPS and DPD regularly featuring at conferences and in the news.
The latest success story in this space comes from Royal Mail, which, 120 years after piloting its first EVs, has signed a deal with the Coventry-based London Electric Vehicle Company (LEVC) to trial hybrid-electric taxi-vans fitted with range-extending technology. The 2.9-tonne vehicles will be rolled out across Royal Mail's Birmingham, Derby, Leeds, Edinburgh and Bristol delivery rounds over the next six months.
Royal Mail already operates 295 electric vans across the UK and hopes to place an order with the LEVC if the trials prove successful.
THE BUILT ENVIRONMENT: Sky gets green light for 'world's most sustainable production studios'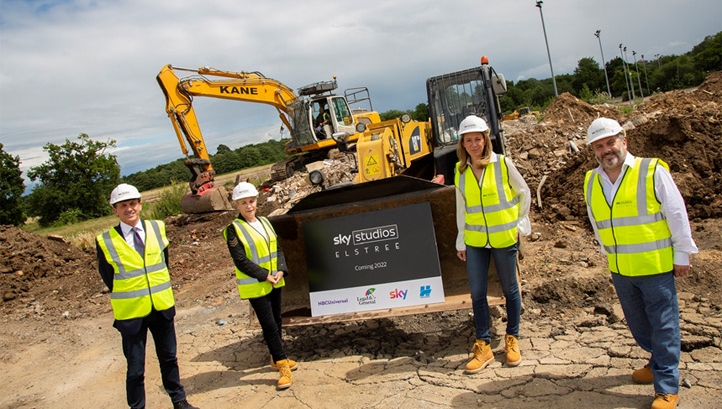 After setting its 2030 net-zero target earlier this year, Sky was this week granted permission to begin construction at its new film and TV studio, Elstree, which it claims will be the most sustainable in the world.
The facility will host onsite solar arrays, which will provide enough electricity to cover 20% of its energy demand; rainwater harvesting and recycling technologies and green spaces. Sky has worked with its contractors to reduce the embodied carbon of the project and signed a 100% renewable electricity contract in order to reduce operational emissions.
Elstree is set to open in 2022 and is being delivered in association with Legal & General, NBCUniversal and Hertsmere Borough Council. Legal & General, which recently committed to producing only net-zero homes by 2030.
BUSINESS LEADERSHIP: Kering targets net-positive biodiversity impact
Positive Luxury predicted that 2020 would be the 'year of nature' for the luxury goods sector, and, Covid-19 aside, the certifying organisation seems to have been right. Biodiversity has been a key talking point in the sector and beyond, in light of the UN's preparations for its convention and agreement, which have continued despite the pandemic.
This week saw Kering, the fashion house behind brands like Gucci, Saint Laurent and Balenciaga, launch a new biodiversity strategy. Headlined by a 2025 target of delivering a net-positive impact, the strategy is backed up by a regenerative agriculture fund. This finance will enable Kering to convert one million hectares of farmland and rangeland in its supply chains into regenerative landscapes, and to protect an additional one million hectares of habitat elsewhere.
"Business has a serious role to play in shifting towards a "nature-positive" economy and ahead of the establishment of the Global Goals for biodiversity in 2021, it is important that Kering's strategy aligns with the scientific community so that we are already on the right path and taking the actions that are urgently needed," Kering's chief sustainability officer Marie-Claire Daveu said.
Kering has used environmental profit and loss accounting for several years now and is also helping the Science Based Targets initiative's drive to create verified frameworks for nature as well as emissions.
Sarah George
© Faversham House Ltd 2023 edie news articles may be copied or forwarded for individual use only. No other reproduction or distribution is permitted without prior written consent.