SAP's app against poverty and self-charging EVs: The best green innovations of the week
Every week, numerous eye-catching and potentially transformational innovations are being developed to help businesses and nations turn their green ambitions into actions. Here, we round up six of the best.
---
It's been a week of disheartening green news, with eco-anxiety dominating the UK's tabloids.
Numerous splashes have been dedicated to the swathes of man-made fires engulfing huge parts of the Amazon rainforests, which began to be noticed from Sao Paolo just days before a new IPSOS Mori poll revealed that 85% of British adults are now regularly worrying about climate change. 
Amid this bleak picture, and with constant reminders that "rapid and far-reaching changes" must be made on an "unprecedented scale" if humanity has any hope of meeting the Paris Agreement's aims, it can be hard to stay optimistic about the possibility of creating a truly sustainable future. 
But this round-up details six products, concepts and systems which aim to do just that – all of which have received the backing of big businesses, policymakers, academics or local authorities. 
SAP's poverty-eradicating app
In the fight to eliminate pressing, systemic environmental and social problems from global supply chains, corporates are increasingly turning to digital technologies such as blockchain and satellite mapping.
But, wanting even more in-depth information about farmer welfare, land use and community challenges in its supply chains, Barry Callebaut is using a cloud-based sustainability data mapping app. Developed by SAP and designed for use in even the most remote locations, the app enables those at corporate level to track farmer registration, cocoa buying, processing and transportation records – automatically detecting trends which may indicate malpractice. It additionally enables Barry Callebaut to access sustainability-related activity records for each farmer, giving the company a better idea of the environmental, social and financial support they may be lacking.
The app first went live two years ago, with Barry Callebaut this week revealing that it has reached 65,000 people across the Ivory Coast.
The world's heaviest EV (which is also self-charging)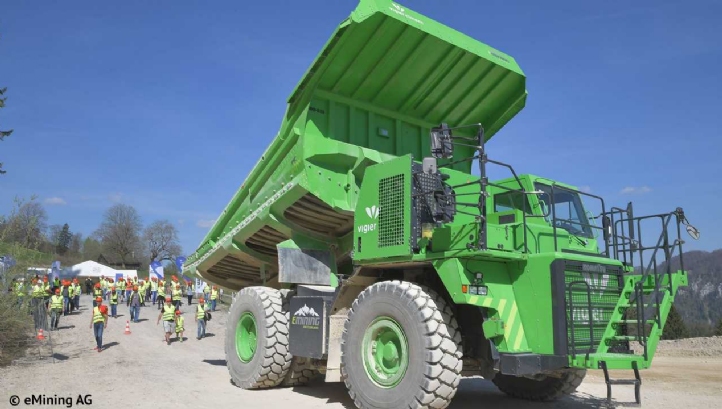 As a general rule, the heavier a vehicle is, the harder it is to electrify. That is, at least, when traditional battery technology is involved.
To overcome that challenge, construction equipment manufacturer Kuhn Schweiz has developed a dump truck that recharges using kinetic energy from regenerative braking. Called the Elektro Dumper, the 45-tonne vehicle is designed to ascend a 13%-grade hill, pick up 65 tonnes of material at the summit, and generate energy during its descent.
During real-world trials by Swiss cement firm Siments Vigier, the truck recharged by 8% with every descent. Given that an average workday would see the truck making 20 trips, the vehicle is allegedly capable of meeting all of its own energy needs through braking, producing 200 kWh of surplus energy in the process.
Pop-up EV chargers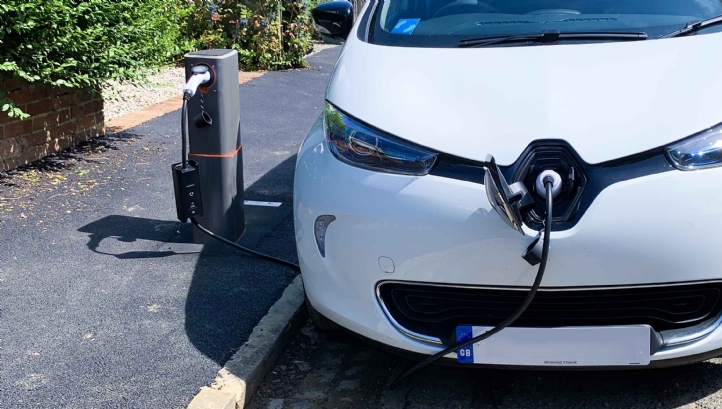 As the electric vehicle (EV) market booms in the UK, the installation of charging infrastructure has lagged behind. Given that one-third of British motorists don't have access to off-street parking, efforts to close this infrastructure gap are largely focusing on on-street chargers and those at locations such as leisure centres, retail outlets, hotels and other public facilities.
In a bid to help businesses and local authorities scale up their charging point installation efforts while minimising costs, product design company Duku has developed what it claims is the UK's first "pop-up" EV chargers. The units are 3d-printed and are installed in the same way as traditional on-street chargers, with the added benefit of extending up to 80cm or retracting completely into the ground. They are fitted with safety cut-offs as well as sensors that detect obstacles and monitor charging performance.  
A network of six of the chargers was this week installed in Oxford, for the technology's first real-world trial. The pilot is being funded by Innovate UK and supported by Oxford City Council, as part of the local authority's bid to open a zero-emission transport zone in 2020.
Repairable and upgradable batteries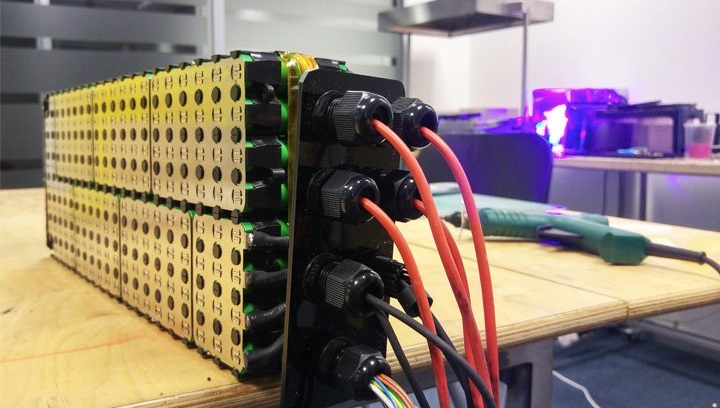 Also on the subject of EVs, battery recycling and other end-of-life solutions have become something of a hot topic in recent months. For all the good they play in the decarbonisation of road transport, EV batteries are typically warrantied for less than 15 years and considered hard to recycle, even though they contain high proportions of recyclable and high-value metals.
Building on the launch of battery recycling schemes by the likes of BMW and Formula E, battery firm Aceleron has developed what it described as a fully circular lithium-ion EV battery. The unit is held together by compression, rather than traditional glue or welding, meaning they can be easily disassembled when one part stops working. This enables easier repairs and upgrades, therefore extending the product's life.
The innovative batteries are yet to be brought to market, but Aceleron has publicly unveiled the designs. According to the firm, users can expect its batteries to last for 25 years and to be able to fully recycle them after that point.
Algae-powered planes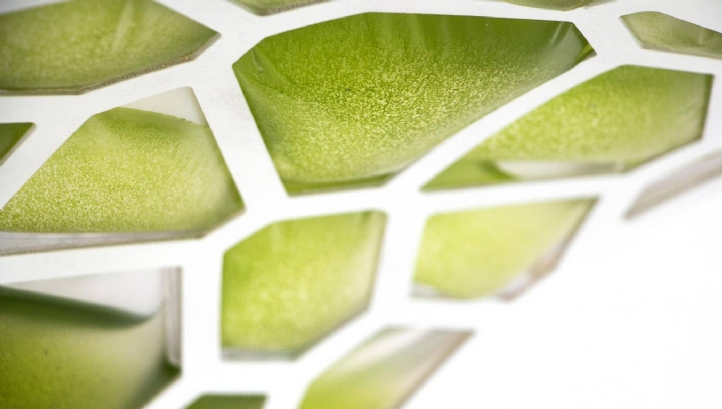 Recent research revealed that flights will generate around 43 gigatonnes of CO2 emissions by 2050 – more than 4% of the world's entire remaining carbon budget. In an attempt to buck this trend, airlines and fuel firms are increasingly investing in innovations such as electric aircraft, biofuels and artificial intelligence (AI) systems.
But a more futuristic innovation in this space comes from researchers at the Royal College of Art in London, who have developed a concept for a fuselage covered in chloroplasts extracted from algae. Chloroplasts are what enable plants to photosynthesise, generating oxygen and energy in the process. When suspended in a graphene "skeleton", designed to be wrapped around existing aircraft, pockets of chloroplasts are capable of generating energy for use on-board and oxygen to be used in place of traditional air cooling systems.
The design, called Aerium, also incorporates areas whereby water condensation forming on the aircraft can be brought aboard for drinking or use in the restroom.  This feature would minimise the amount of water aircraft need to load before take-off, minimising their weight and, therefore, their fuel consumption.
Hanson Chen and Julian Ellis-Brown, the team behind the innovation, believe it could become commercially viable at scale within the next 30-50 years.
Bacteria-based gold mining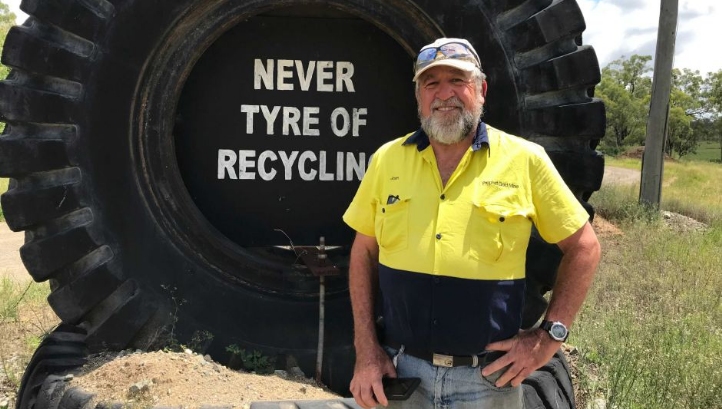 Earlier this month, Apple made headlines with the announcement that 'Salmon Gold' – gold mined using traceable methods that restore natural habitats – had entered its products at scale for the first time. Salmon Gold is so special because the mining of gold is often high-carbon, destructive to natural habitats and generates toxic and acidic by-products.
Another system aimed at minimising the environmental impact of gold extraction has been developed by long-time miner John Parsons in Kilkivan, Australia. His method involves using a biodegradable bacteria solution to concentrate small pieces of gold into larger clusters, in a similar fashion to the microplastic filter developed by 18-year-old innovator Fionn Ferreira.
Parsons' process is still under continual development and observation and is not yet ready for market. However, it has received the backing of academics at the University of Queensland, the University of Adelaide and Australian MP Deb Frecklington, who leads the opposition for Queensland.
Sarah George
© Faversham House Ltd 2023 edie news articles may be copied or forwarded for individual use only. No other reproduction or distribution is permitted without prior written consent.