Saudi Arabia's first wind farm and the Solent's oyster restoration: The sustainability success stories of the week
As part of our Mission Possible campaign, edie brings you this weekly round-up of five of the best sustainability success stories of the week from across the globe.
---
Published every week, this series charts how businesses and sustainability professionals are working to achieve their 'Mission Possible' across the campaign's five key pillars – energy, resources, infrastructure, mobility and business leadership.
As UK tabloid headlines filled with news concerning A-Level results day, projects and initiatives which empower businesses to play their part in achieving a sustainable future, today, continued to launch and scale-up.
ENERGY: Saudi Arabia's first wind farm comes online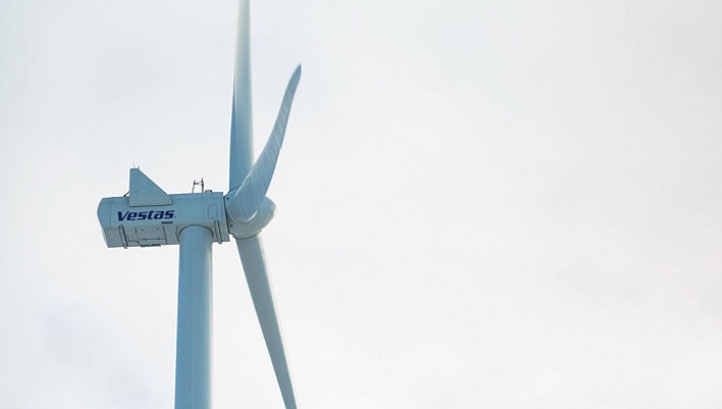 Saudi Arabia's energy mix is notoriously high-carbon. Figures from the International Energy Agency (IEA) state that more than half of the nation's total energy supply in 2018 was accounted for by oil, with most of the remainder accounted for by natural gas.
This week, the nation's first commercial-scale wind farm began producing electricity. Called Dumat Al Jandal, the project has 99 turbines, each with a 4.2MW capacity. This brings its total capacity to around 400MW.
Construction at the site began in 2019, with EDF Renewables and Masdar collaborating on development and Vestas supplying the turbines. All power generated by the project will be supplied to the state-owned Saudi Power Procurement Company through a 20-year power purchase agreement (PPA).
The Saudi Arabian Government is notably targeting 27.3GW of renewable energy generation capacity by 2023, rising to 57.8GW by 2030.
Image: Masdar
RESOURCES: Waken launches toothpaste in 100% recycled aluminium tubes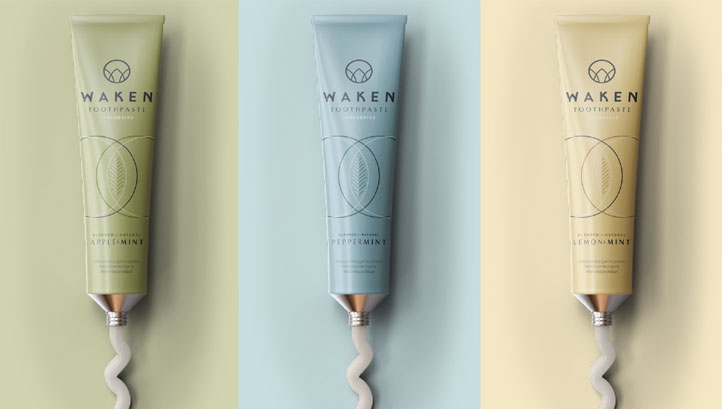 Toothpaste tubes are not recycled in household collections in most parts of the UK and, even, the world. The fact that they often consist of two or more types of plastic, often sandwiching a metal layer, makes them challenging to process mechanically.
As larger brands either seek to move to mono-material plastic tubes or to launch dedicated recycling schemes, challenger brand Waken has launched its first range of toothpaste in aluminium tubes, consisting of 100% recycled content. Most UK councils collect aluminium pacakaging for recycling; it benefits from a recycling rate of 56%. Moreover, unlike plastic, aluminium can be recycled an unlimited number of times without degradation. Waken's new toothpaste lines are now on sale in the UK, through its website and through Boots.
Earlier this summer, REN Clean Skincare made headlines with the launch of the world's first cosmetic sample tubes made from 100% recycled aluminium.
Image: Waken
MOBILITY: UK Government to unveil 'iconic' EV charger design at COP26
Since moving the ban on new petrol and diesel car sales forward to 2030, the UK Government has faced mounting pressure to provide clarity on how it will scale up charging infrastructure to support the shift to electric vehicles (EVs). One analysis, from Policy Connect, found that annual installation rates will need to be five times higher this decade to support the transition.
The Department for Transport (DfT) this week confirmed plans to unveil chargepoint designs at COP26 that are as iconic as black cabs, ahead of the first installations in early 2022. The Department claimed this would make the chargepoints "more recognisable to drivers" and garner wider public awareness about the practicalities of switching to an EV.
PA Consulting and the Royal College of Art (RCA) have been commissioned to deliver the design. Chargepoints with this design will be publicly accessible.
"Excellent design plays a key role in supporting our transition to zero-emission vehicles, which is why I want to see EV chargepoints that are as iconic and recognisable as the British phone box, London bus or black cab," Transport Secretary Grant Shapps said.
THE BUILT ENVIRONMENT: Welsh Government to double spending on new low-carbon social housing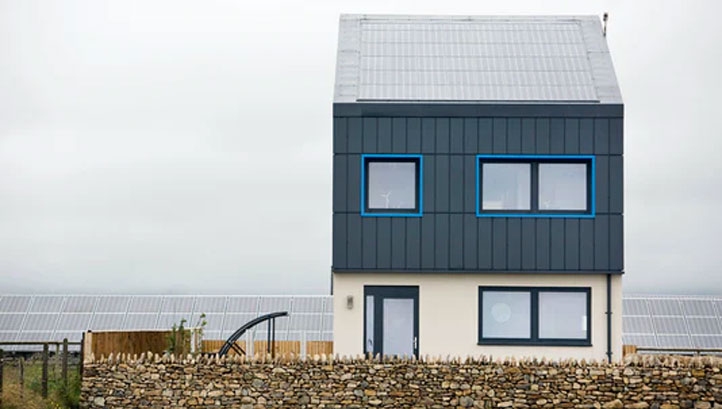 Emissions from the UK's domestic building stock account for around one-quarter of annual national emissions. The Climate Change Committee (CCC) has repeatedly cited energy inefficient homes, dependent on fossil heating, as a key hurdle on the road to net-zero by 2050. 
It is welcome news, then, that the Welsh Government has earmarked £250m for delivering new low-carbon social homes through to the end of 2022 – a doubling of investment from the previous period. The funding is expecting to support the development of some 20,000 homes, many of which will generate more low-carbon electricity than they use. The first such homes were first moved into back in January, with residents receiving their first negative energy bills in March.
The UK Government had already allocated £62m for decarbonising social housing this year, but that pot was open to local authorities across England and Scotland only. The UK pot was, additionally, focused on retrofitting existing properties.
Welsh climate change minister Julie James said the 20,000 homes should be more than enough to account for demand through to the end of 2022. She added: "We are building at scale to address the supply and demand imbalance, homelessness, the growing second homes crisis and the climate emergency."
Pictured: Wales' first 'energy-positive' house, developed by a team at Cardiff University in 2015. Image: SOLCER
BUSINESS LEADERSHIP: Watch brand Christopher Ward raises £200,000 for oyster reef restoration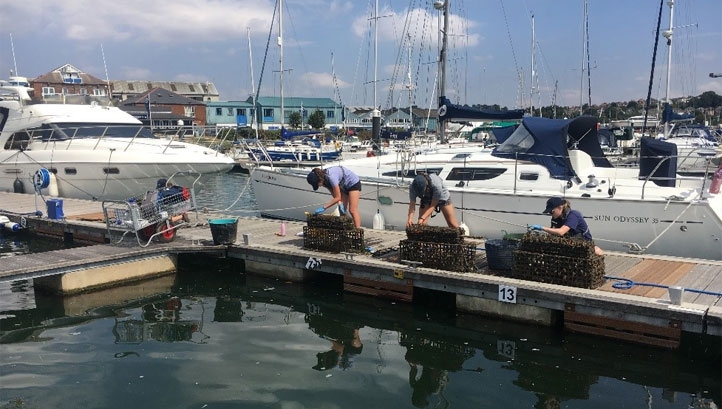 In the same week that Scottish distillery Glenmorangie posted success with its oyster restoration scheme, delivered in partnership with Heriot-Watt University and the Marine Conservation Society, watch brand Christopher Ward revealed that it has raised £200,000 to donate to oyster restoration in the Solent.
The brand is donating £5 from the sale of each of its #tide watch straps to the Blue Marine Foundation – a charity focusing on restoring marine habitats that have been degraded through overfishing. The straps themselves are made using ocean-bound plastic sourced from the Philippines and other locations across Asia.
The funding will support the Blue Marine Foundation's team of around 200 volunteers who are working on restoration projects in the Solent, where almost 70,000 oysters have been reintroduced to date. This has, in turn, provided a protected habitat for 97 other species. Separately, the team is also working to develop "sanctuaries" for juvenile oysters, closed to commercial fishing.
Image: Blue Marine Foundation
Sarah George
© Faversham House Ltd 2023 edie news articles may be copied or forwarded for individual use only. No other reproduction or distribution is permitted without prior written consent.