SDGs In Action: How Thai Union is achieving Goal 14 – Life Below Water
Welcome back to edie's new editorial series which breaks down exactly how businesses are turning the Sustainable Development Goals (SDGs) into action. Up next: seafood-based food producer Thai Union outlines how it is creating healthy oceans by changing seafood for good.
---
Defining the Goal
Oceans cover around three-quarters of the Earth's surface and contain 97% of the water available across the globe. Humanity depends on the oceans for everyday necessities, ranging from access to drinking water and food, the oxygen in the air we breathe and as trade routes to transport goods.
The global market value of our oceans, in terms of marine and coastal resources, currently sits at $3trn annually. However, the oceans are reaching a critical condition and are plagued by human impacts and climate change.
Levels of ocean acidification have increased by more than a quarter since the start of the Industrial Revolution. Ocean pollution – including the visual impacts of plastic – is estimated to increase by 20% by 2050. As for food production, the global share of fish stocks deemed at sustainable levels has fallen from 90% in the mid-1970s to 66.9% in 2015.
Thai Union relies on the oceans for its business and is recognised widely as a leader for its approach to sustainability, especially in areas of environmental and societal change where it can have direct influence. The company has transformed this mindset from an internal ethos to an external drive that is transforming an entire industry to the benefit of the oceans.
Thai Union's Alignment with Goal 14
Thai Union presented its SeaChange global sustainability strategy at the UN Oceans Summit in New York in June 2017, aligning a "journey that covers every aspect of the seafood business" with Goal 14 – Life Below Water.
Launched in 2016, the strategy broadly focuses on three key areas covering environmental stewardship, labour conditions and governance of ships. Specifically, the targets ensure:
The seas are sustainable now and for future generations
Workers are safe, legally employed and empowered
The vessels Thai Union buys from are legal and operate responsibly
In a bid to combat plastic pollution, Thai Union has also implemented an ocean plastics and marine debris commitment. Thai Union has joined forces with the Global Ghost Gear Initiative (GGGI) to ensure it addresses the issue of abandoned, lost and discarded fishing gear. It was recognised as a world leader in World Animal Protection's recent report on ghost gear and highlighted as an example of best practice.
Thai Union was the only company ranked in GGGI's top tier for policy and commitment.
Results so far…
Thai Union has invested more than £67m ($90m) into initiatives that will increase the supply of sustainable tuna, including Fishery Improvement Projects (FIPs), through its ongoing partnership with WWF.
Vessels purchased for Thai Union's European brands, including John West, and private label production is fully compliant with the  International Seafood Sustainability Foundation's conservation measures including the Pro-Active Vessel Register – a database which encourages tuna vessel owners to identify their involvement in sustainability activities.
Other examples of Thai Union extending its environmental efforts across the sector include the funding provided to WWF's East Africa Regional Sustainable Fisheries programme, which has improved data on artisanal fish catches at 113 landing sites that are now included in national fisheries reports.
The firm has 100% Marine Stewardship Council (MSC) Chain of Custody (CoC) certification in all of its factories producing tuna and the number of MSC-certified products it owns increased from 452 in 2016 to 912 to 2017. In fact, the volume of seafood sourced from MSC-certified fisheries has increased from 5% to 21%.
The company believes that up to 95% of its tuna could be covered by a fishery improvement project (FIP) in 2019. These FIPs use private sector power and market forces to give fisheries incentives to shift to sustainable practices. They involve members of the whole seafood supply chain and aim to enable a fishery to meet the requirements for MSC certification.
Thai Union and Goal 14: Example project
Thai Union uses a range of tuna including Skipjack, Yellowfin and Albacore in its brands, caught in the Pacific, Indian and Atlantic oceans. The SeaChange strategy features one or two commitments integral to the health of the oceans.
Thai Union is committed to sourcing 100% of branded tuna from fisheries that are either MSC certified or engaged in FIPs that move them towards MSC certification. 
Targets under this pillar include:
That the fish is sustainably caught – by fully registered vessels which are not involved in illegal fishing and provide safe and legal labour to those on board;
That the fish is fully traceable, from catch to consumption;
Helping to maintain healthy stock levels so future generations can continue to enjoy tuna
Thai Union has been working with WWF since 2014, but this partnership was expanded in 2017 to cover recently acquired brands, including Rügen Fisch, MerAlliance and King Oscar.
The partnership aims to ensure tuna is either MSC-certified or falls under Aquaculture Stewardship Council (ASC) standards, as part of a wider aim to reduce the environmental impacts of fishing.
Thai Union has additionally signed WWF's Seafood Charter which implores the company to share its learnings across the supply chain, create full traceability of its products and promote regional advocacy that inspires change.
How Thai Union is working towards other goals
Through the SeaChange programme, Thai Union believes its work contributes to all 17 SDGs "in a number of ways". However, there are two other goals that SeaChange was making big contributions to:
SDG 2 (zero hunger)
SDG 8 (decent work and economic growth)
In 2017, for example, Thai Union announced continued support for the UN Global Compact Local Network in Thailand. Under this initiative, Thai Union shares best-practice guidance on human rights and labour standards across its supply chain with government agencies, private sector firms and NGOs to support a National Action Plan on Business and Human Rights.
Key Learnings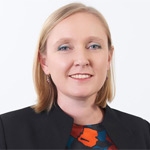 According to Thai Union's global director of corporate affairs and sustainability, Darian McBain (pictured left) the success of the SDG alignment hinged on collaborative partnerships with organisations like WWF and by conversing with regional policymakers.
Speaking exclusively to edie about Thai Union's alignment with the Goals, McBain said: "We use collaboration and partnerships as part of our governance principles and wider sustainability strategy. I don't think we'd come as far or as fast as we have on this if we didn't do it with our partners. By working with them and others in the sector, we can see how different organisations are engaging with the Goals.
"For us, we've used a 'wedding cake' model for the SDGs, and focused on one Goal from society, one from the environment and one from the economy. We ended up choosing the three goals because my belief is that if you try and do all 17 from the outset, you'll lose some of the impact. Almost all the goals are relevant, but we can have that impact by focusing on material goals."
Thai Union's future sustainable development plans
Many of the SeaChange goals are badged as 2020 milestones, meaning there are less than 12 months until the timeframe to achieve them arrives.
Thai Union and McBain are focusing efforts on accelerating progress on those goals, but McBain is already viewing ways that the next iteration of the strategy can engage with the SDGs further.
"We've evolved since the launch of the strategy," McBain says. "We want to be able to map and actually pick out some of the numeric goals for our 2025 goals – we're just going through that process at the moment.
"By focusing on these three goals originally, it's given us a template on how to work with the SDGs and we're looking at different areas where our work aligns. I think we will expand that range on some of our priority SDGs while looking at new areas like gender and responsible consumption."
Matt Mace
© Faversham House Ltd 2023 edie news articles may be copied or forwarded for individual use only. No other reproduction or distribution is permitted without prior written consent.