Seaweed animal feed and solar panels made from waste fruit: The best green innovations of January 2021
Every month, numerous eye-catching and potentially transformational innovations are being developed to help businesses and nations turn their green ambitions into actions. Here, we round up six of the best from January 2021.
---
As January comes to a close, we farewell to a month which saw the edie team covering Kwasi Kwarteng's promotion to BEIS Secretary, Larry Fink's annual letter to CEOs and debates over a proposed coal mine in Cumbria. 
While mainstream news headlines have, understandably, focused on the changing face of Covid-19 and the first Presidential acts of Joe Biden, there have also been major environmental announcements from policymakers and businesses alike. On the former, Biden re-committed the US to the Paris Agreement as the UK Government delayed the Environment Bill once again. On the latter, announcements have included General Motors' net-zero target and Boeing's plans for planes that fly using 100% biofuel. 
All the while – despite decreased investments in some fields –  innovators have continued to develop or scale up new products, concepts and systems which could help corporates and governments to lead the development of a resource-efficient, low-carbon, socially equal world.
In this round-up, edie outlines five of the most promising green innovation stories from January 2021. 
Wind-harnessing ship sails
In a globalised world, shipping is essential for trade. But the sector is high-emitting and hard-to-abate – and it's growing. Shipping accounts for around 3% of global annual emissions and could generate 14% more CO2e in 2030 than it did in 2019.
The markets for electric ships and for alternative fuels are beginning to expand as the net-zero movement gathers pace globally and, in tandem, innovators are developing technologies that can make vessels more fuel-efficient. Among them is BAR Technologies, which has developed large, solid wing sails that can be fitted to the deck of bulk cargo ships to capture wind energy and improve aerodynamics. Simulated trials found that the 'WindWings' could reduce emissions from a journey by 30% when combined with route optimisation software.
Shipping giant Cargill and naval architects Deltamarin recently partnered with BAR Technologies for real-world trials, expected to commence in 2022.
Solar 'arcs'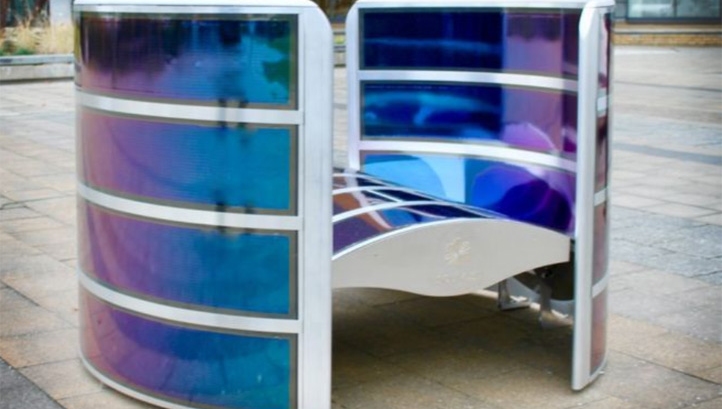 Given that most solar PV panels are so large that they need to either be installed on roofs or used to create dedicated farms, the race to develop smaller-scale technology has been ongoing for several years, with this round-up having covered the world's first solar window in 2017.
January 2021 saw UK-based clean energy startup Solivus surpass £1.5m in crowdfunding, more than tripling its £500,000 target. The company develops lightweight, thin-film solar panels that are designed with organic materials. As such, they are lower-carbon to manufacture and easier to dispose of than traditional PV panels. Panels are available on their own, for attaching to commercial or domestic buildings, or as part of an array called a 'Solivus Arc', designed for homes.
Solivus Arcs are tube-shaped devices consists of carbon-based, multi-layer solar sheets with organic photovoltaic generation capabilities. The sheets are curved around each other to maximise generation. This innovation was featured in the February 2020 edition of this roundup. Now that crowdfunding targets have been met, manufacturing will begin this year.
Solar panels made from crop waste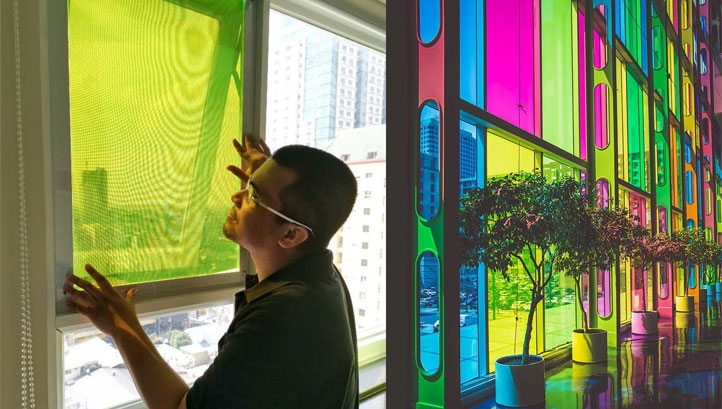 Another innovator in the solar panel space is AuREUS, which has developed a technology that uses materials synthesized from agricultural waste in systems that absorb UV light from sunlight and convert it into electricity.
The technology consists of luminescent particles, derived from fruit and vegetable waste, suspended in a resin substrate. When light hits the material, these particles absorb and re-emit the light around the edges of the piece. PC cells are placed along the edges to capture the light, ready for conversion.
AuREUS was recently announced as the James Dyson Award's Sustainability Winner for 2020. It believes that its technology could help create vertical solar farms in cities if it is attached to high-rise buildings. Homes and small businesses could also reap the benefit. Moreover, with one-third of all food produced globally each year going to waste, the technology gives a second life to waste crops.
The current model uses 80% dyes from fruits and vegetables; researchers will now aim to reach 100% by finding natural blue dyes that can be sourced at scale, before scaling up production. 
'Smart' satellite mapping for commodity crops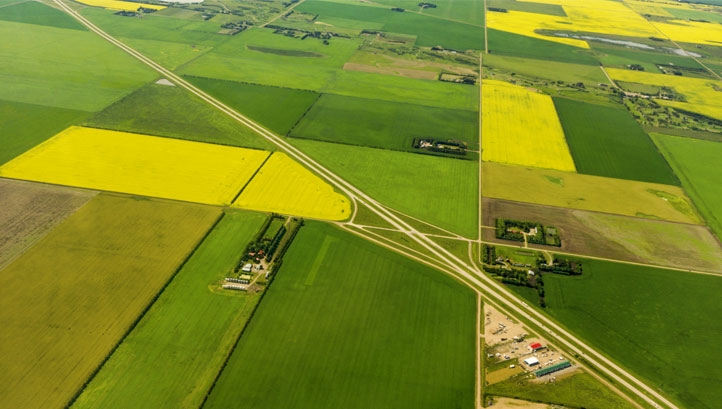 As consumers demand more information about supply chains, nations are developing tougher legislation to tackle longstanding environmental and ethical issues like deforestation on a more international basis. So, it's hardly surprising that more companies want a "bird's eye view" of suppliers, with the likes of Unilever and Mondelez turning to satellite mapping. So, satellite mapping was named as one of edie's innovations to watch in 2021.
A positive announcement in this space came when sustainability consultancy Quantis launched GeoFootprint – a tool that combines satellite imaging of commodity supply chains with environmental metrics. These information sources, in combination, can provide a visualisation of impacts like emissions, water use, fertiliser use and deforestation.
Quantis claims that GeoFootprint can "resolve questions about the environmental impacts of crops that were nearly impossible to answer within a matter of minutes". Calculations take into account geography-specific context to ensure higher accuracy than global average data. GeoFootprint also has the capability to forecast future risks posed by climate change, water availability and quality, soil health and biodiversity loss.
An open-access version of GeoFootprint is available for non-expert audiences, including students, while businesses are now able to register to use the detailed version.
Seaweed-based cattle feed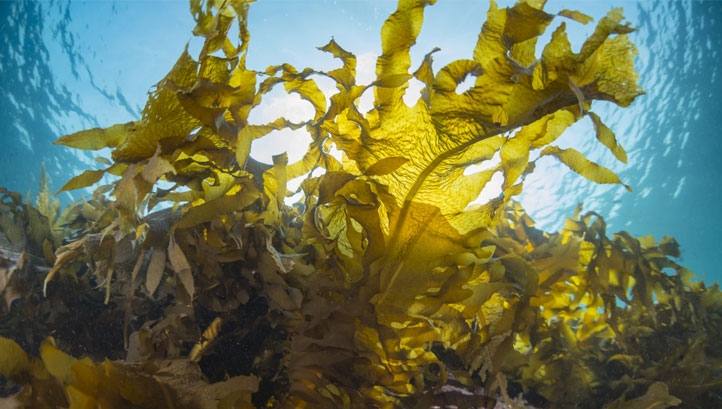 Natural carbon sequestration solutions are becoming increasingly popular as big businesses target net-zero or net-negative commissions, and as national governments firm up their responses to the latest science on climate change and biodiversity loss. Forests are probably what spring to mind first, but recent research has shown that mangroves or "blue carbon sequestration" – where carbon is locked up in underwater plants – could have a larger absorption capacity and be ready more rapidly.
Environmental start-up Carbon Kapture claims that kelp, for example, grows up to 30 times faster than trees. Moreover, it sheds a lot of its biomass out into the deep sea, making for natural carbon storage. The firm is planning to set up eight kelp farms in February and a further 50 in October, financed by businesses and individuals purchasing carbon offsets. Locations will span across the UK, from Cornwall, Devon and South Wales to Yorkshire and Scotland.
Kelp grown at the farms will be harvested to produce animal feed for cattle farmers. Cattle feed is a major environmental problem as it encourages cows to produce methane – a major source of the animal agriculture sector's climate impact. Moreover, cattle feed is often made using soy, which is classed as high-risk in terms of deforestation.
Sarah George
© Faversham House Ltd 2023 edie news articles may be copied or forwarded for individual use only. No other reproduction or distribution is permitted without prior written consent.