Six wind farms for Poland and a fleet of e-buses for London: The sustainability success stories of the week
As part of our Mission Possible campaign, edie brings you this weekly round-up of five of the best sustainable business success stories of the week from across the globe.
---
Published every week, this series charts how businesses and sustainability professionals are working to achieve their 'Mission Possible' across the campaign's five key pillars – energy, resources, infrastructure, mobility and business leadership.
With the dust now settled on COP26, businesses are keen to show that they can turn environmental ambitions into actions – potentially moving further and faster than national governments. Here, we round up five positive sustainability stories from this week.
ENERGY: €66m EIB investment for wind power in Poland
Poland is one of Europe's most coal-reliant nations, with hard coal and lignite accounting for more than 65% of national installed energy generation capacity and a coal phase-out date of 2049.
It is welcome news, then, that the European Investment Bank (EIB) has signed a loan for €66m with EDP Renewables, a developer that operates more than 476MW of renewable energy generation capacity in Poland. The loan will finance six onshore wind farms, with a combined capacity of 150MW.
All six wind farms have already been awarded 15-year contracts through the Polish Government's Contracts for Difference (CfD) scheme.
EIB vice-president, Professor Teresa Czerwinska said: "Energy transformation is one of the major tasks for the future. The EIB, being EU Climate Bank, is delighted to co-finance EDPR's wind farms' project. We strongly believe that by investing in the diversification of the energy sector in Poland, we are supporting the climate action and improving the quality of life of the society."
RESOURCES: Multi-mullion-dollar investment for scheme to prevent ocean plastic in Indonesia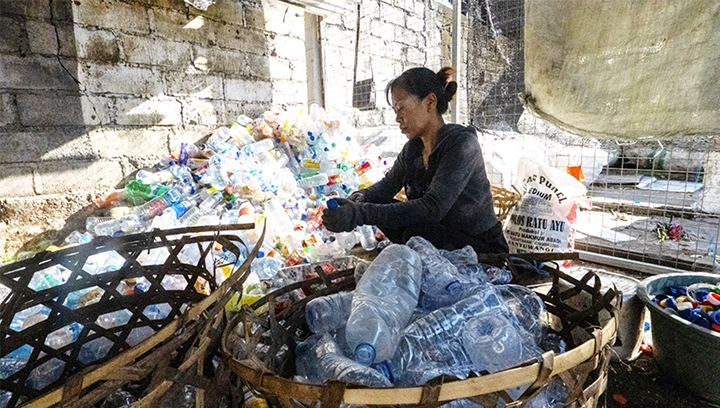 Plastics are back at the top of the news this week, with businesses and NGOs putting pressure on the UN to implement a global pact that includes reductions in plastic production as well as increased recycling at the forthcoming U Environment Assembly Conference in February.
In related news, impact investment firm Circulate Capital has announced a multi-million dollar investment that will fund the creation of 12 plastics collection centres and three new plastics aggregation centres in Indonesia, in a bid to prevent ocean plastic. According to the UN, around 8% of the plastics entering the world's oceans annually originates in Indonesia, making it one of the top contributing nations.
Circulate Capital's investment will fund a partnership between recycled plastics manufacturers Bantam Materials and Polindo Utama. There will be a focus on improving collection and recycling on the Kalimantan and Sulawesi islands. The collaboration will last for at least 10 years.
"The reality of trying to collect plastic waste across 17,000 islands has compounded the plastic pollution crisis in Indonesia — there are just too many logistical gaps and complexities within the recycling value chain," Circulate Capital's founder and chief executive Rob Kaplan said.
"This project has the potential to be a blueprint for best-in-class recycling and circular economy infrastructure across the region."
MOBILITY: Electric shuttle buses launched at Here East, London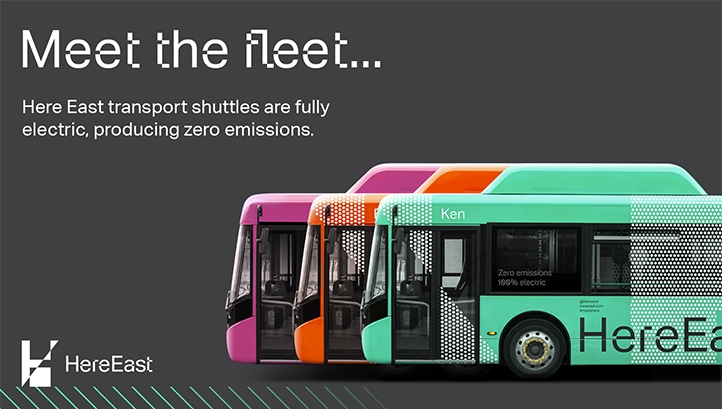 Earlier this week, London City Hall published its plans for reaching net-zero operations by 2030. There are new proposals to expand the Ultra-Low Emission Zone, and to accelerate targets for increasing the proportion of journeys made by book, bike and public transport.
It is timely, then, that technology and innovation campus Here East has launched a new fleet of four all-electric shuttle buses. The BYD-built buses will run between Stratford Station and the campus and be operated by Go-Ahead London. The broader Go-Ahead Group has notably set a 2045 net-zero target and will phase out all petrol and diesel buses by 2035. Hackney Council, which is the constituency for Here East, has a 2040 net-zero target.
"Our shuttle service has always served a vital function for our campus, creating a quick and easy way for tenants and visitors to get to the campus and we are now proud that our service will now also be zero-emissions," said Here East's chief executive Gavin Poole.
THE BUILT ENVIRONMENT: Wates launches callout for green innovations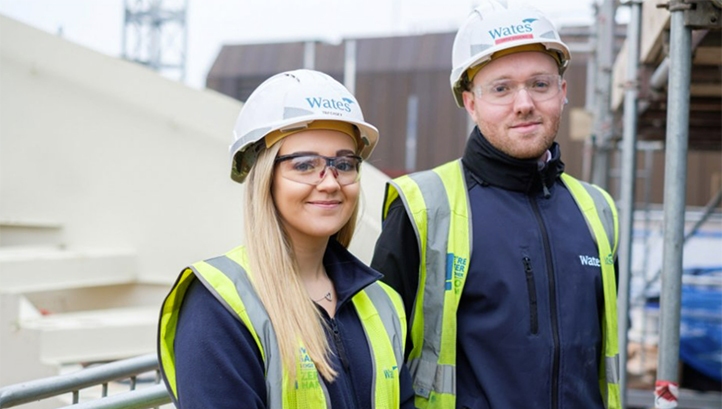 Back in 2020, construction and property development major Wates Group pledged to reach net-zero carbon operations and zero-waste operations by 2025.
Building on this ambition, the firm has launched a new campaign this week to help reduce the embodied carbon of its properties and to reduce waste across the value chain. The campaign is also calling for processes and products that can help it to deliver biodiversity net-gain and make homes more energy and water-efficient.
Businesses and innovators looking to put their solutions forward will need to register their interest online. Successful applicants will see their innovations piloted on Wates' projects and listed in the firm's online supplier hub, thus attracting other firms.
"This campaign is a continuation of our search for new suppliers with a particular focus on the design and construction of low to high-rise residential developments," said Wates Group's head of sustainable technology Dr Zainab Dangana. "There must be many businesses out there who would like to work with Wates, and we are keen to find them too." 
BUSINESS LEADERSHIP: MasterCard teams with Spanish government to announce new tourism innovation hub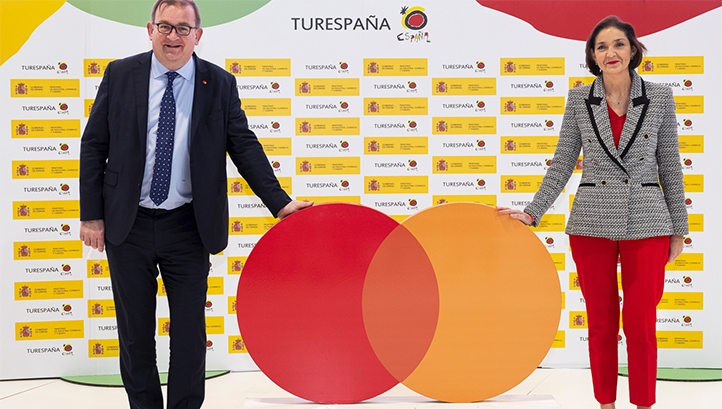 Thursday (20 January) saw MasterCard announcing a new partnership with the Spanish Government on the development of a new Tourism Innovation Hub, to be based in Spain. The facility is due to open in the second quarter of 2022 and will play host to academics, businesses and NGOs working to develop solutions for a green and just recovery for the sector. Solutions will include policy recommendations, digital data platforms and new products and services.
UN's World Tourism Organisation recorded that travel and tourism accounted for 10.4% of global GDP in 2019 but just 5.5% in 2020. There is an acknowledgement that this issue must be rectified to better the livelihoods of those dependent on this industry, but in a manner that promotes environmental and social sustainability. MasterCard has stated that there will be a strong link between the new Hub and the firm's existing Sustainability Innovation Lab in Stockholm.
"The Tourism Innovation Hub will foster programs and build partnerships which will help the industry recover and drive more inclusive and sustainable tourism growth," said Mastercard Europe's president Mark Barnett. "Being located in Spain will allow us to leverage the expertise of a country intrinsically linked to tourism and the second most visited destination in the world."
Sarah George
© Faversham House Ltd 2023 edie news articles may be copied or forwarded for individual use only. No other reproduction or distribution is permitted without prior written consent.