Skanska's EV policy and the UK's largest community solar park: The sustainability success stories of the week
As part of our Mission Possible campaign, edie brings you this weekly round-up of five of the best sustainability success stories of the week from across the globe.
---
Published every week, this series charts how businesses and sustainability professionals are working to achieve their 'Mission Possible' across the campaign's five key pillars – energy, resources, infrastructure, mobility and business leadership.
In a week dominated by lockdown tiers and Ten Point Plans, projects and initiatives which empower businesses to play their part in achieving a sustainable future, today, continued to launch and scale-up. 
ENERGY: Deal agreed for UK's largest community-owned solar park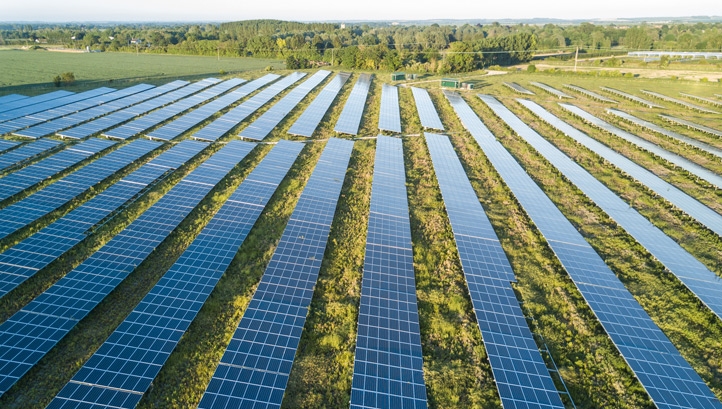 New solar power installations halved in the UK last year for the second year in a row, as the fallout of government subsidy cuts continued to shake the sector. But several recent reports have concluded that the UK investment environment is beginning to settle as the market adapts to a new subsidy-free era for solar. Subsidy-free solar projects are "coming of age" according to Aurora Energy Research, thanks to the falling costs and flexibility of co-located battery storage technology, according to a new report which claims that more than 5GW of solar capacity could be deployed in the UK without subsidies by 2030.
Building on this success is this week's news that Low Carbon Limited has agreed a deal with Oxfordshire-based Low Carbon Hub for the 19MW Arncott Solar Park. Once built, the Ray Valley Solar project will be the largest community-owned solar park in the UK, generating 18GWh clean electricity per year – enough to power more than 6,000 homes.
Low Carbon's chief executive, Roy Bedlow, said: "Delivering renewable energy at scale is a key Low Carbon objective and we are delighted to partner with Low Carbon Hub to make Oxfordshire's community energy and smart grid ambitions a reality. This is our first subsidy-free solar project and we look forward to our long-term involvement through asset management to maximise the renewable energy output of the site."
RESOURCES: Aldi goes plastic-free for cereal bags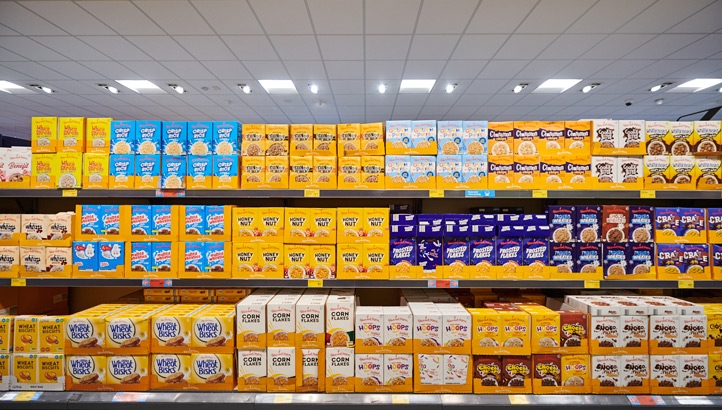 Earlier this year, Aldi UK and Ireland pledged to halve the volume of plastic packaging it uses annually by 2025. The commitment will see 2.2 billion pieces of plastic removed from the supermarket's product lines over the next five years, most of which will be single-use. This is equivalent to 74,000 tonnes in weight.
Aldi has this week confirmed that latest steps it is taking to help meet that target. The supermarket is introducing 100% recyclable packaging for own-brand cereal. The move will see Aldi replace the plastic inner bags holding the cereal with a recyclable alternative before the end of this year. It will result in the removal of approximately 650 tonnes of non-recyclable plastic annually – the equivalent to the amount of packaging used by more than 10,000 UK households in a year.
Aldi's plastics and packaging director Chris McKenry said: "Making such a popular product range fully recyclable will have a huge positive impact. Our focus is to offer quality at the lowest price on the market, and we believe that means more than simply offering great products – we have to provide customers with environmentally sustainable options they can afford too."
MOBILITY: Skanska rolls out electric vehicle policy for employees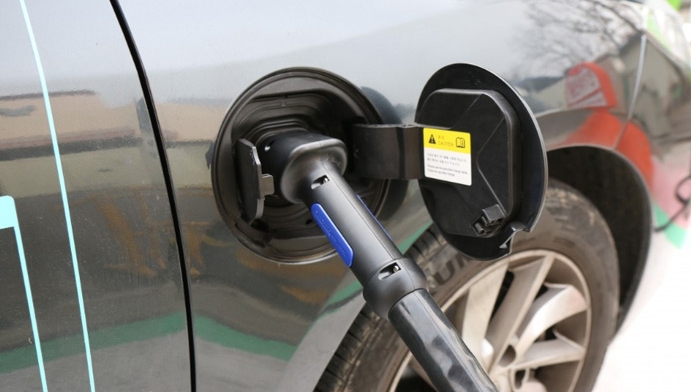 Construction and property development giant Skanska has committed to reducing the carbon emissions of its UK business to zero by 2045, without purchasing carbon credits for offsetting. As an interim target on the road to 2045, Skanska UK is aiming to halve its total carbon footprint by 2030, against a 2010 baseline. This will require the company to cut its carbon intensity – the amount of CO2e it produces per £1m of revenue – to 130 by 2030, against a 2010 baseline of 351.
Such an ambitious target will require equally ambitious plans. As of next week, Skanska is rolling out a new transport policy which means the company will no longer offer pure petrol or diesel vehicles to employees. Instead, EVs and petrol electric hybrids – if more practical – will be offered.
Skanska's UK president and chief executive Gregor Craig said: "We have heard of many commitments to reducing CO2 emissions in the construction industry over the last year. In the longer term there has to be a relentless focus on collaboration between contractors, their customers and the supply chain to make meaningful advances towards reaching our targets. However, we have to start turning the talk into action. That means having the determination to begin making things happen now."
BUILT ENVIRONMENT: Mount Anvil achieves Planet Mark milestone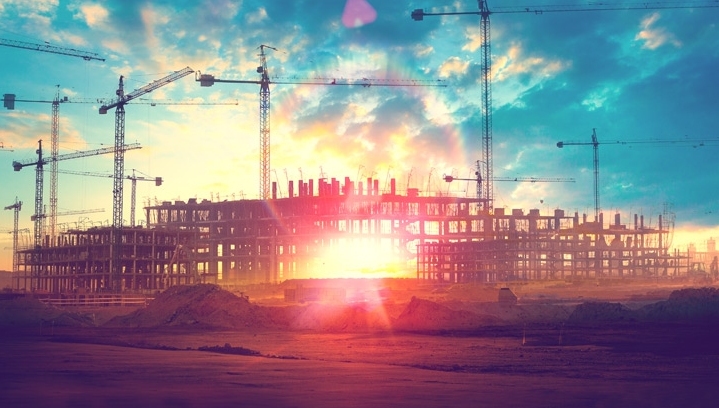 The UK Government is placing the construction sector at the heart of its green recovery efforts, with the Summer Economic Update, Ten Point Plan and National Infrastructure Strategy all setting out the ways that the sector can champion long-term sustainability.
The opportunity is being grasped by those in the sector, including London-based property developer Mount Anvil, which is the first residential developer to achieve The Planet Mark New Development certification. As part of The Planet Mark's partnership with educational charity the Eden Project, Mount Anvil has commissioned a sustainability outreach programme which will engage with a local primary schools on new low-carbon development programmes.
Mount Anvil's head of pre-construction, energy and sustainability Mike Valmas said: "Our commitment to The Planet Mark New Development certification aligns with our investment into measuring the ways we can maximise space and biodiversity while also reducing the environmental impact of a building. It's a great partnership and one that demonstrates our ongoing commitment to deliver environmentally and economically sustainable places."
BUSINESS LEADERSHIP: New campaign group launches to create 10,000 UK climate activists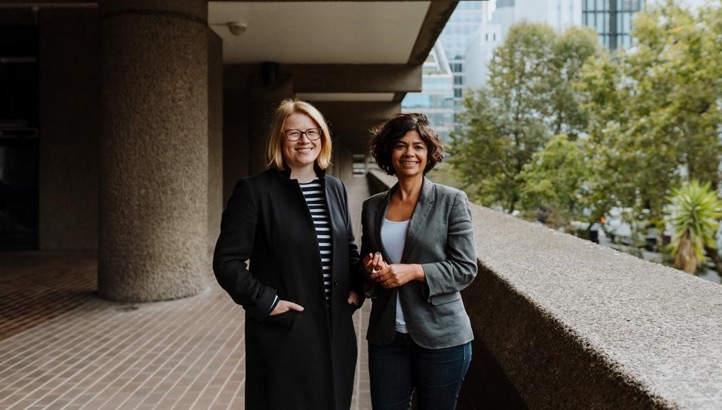 Grassroots climate action has boomed through the school strikes movement, and the public has a multitude of ways to join the action. One such way is through Every One of Us, a new Community Interest Company (CIC) that has launched this week to create 10,000 climate activists in the UK.
Costing £3 a month to join, members get one informed action a week, in a two-minute low down, to tackle climate change. Through the process of member voting, donations will be to support selected green projects each year. Until membership reaches 10,000, the team will work without a salary so that every resource can go towards the growth of the community.
Co-founder Aimee Higgins, a former KPMG Director, said: "These next 10 years are the ones that count – there's no time to waste. By December 2022, our aim is to galvanise 100,000 'Planeteers' to join The Every One Club. That's when we'll start to have serious clout as a community, driving industry through our buying decisions, getting debates tabled in parliament and funding impactful projects with £2 million every year."
Pictured: L-R, Aimee Higgins and Sonia Lakshman, founders of The Every One Club
Matt Mace
© Faversham House Ltd 2023 edie news articles may be copied or forwarded for individual use only. No other reproduction or distribution is permitted without prior written consent.