SodaStream's 67 billion plastics pledge and Timberland's letter to nature: The Earth Day success stories
To mark Earth Day 2020 edie has rounded up some of the shining examples of business commitments to delivering sustainable products, services and campaigns.
---
In 1970, the first-ever Earth Day movement saw over 20 million citizens gather to demand climate and environmental action. Fast-forward 50 years, and the annual event is now observed in around 190 countries and close to 100,000 organisations. More than one billion people now participate in Earth Day activities each year, making it the largest civic observance in the world.
Earth Day 2020 is still expected to gather millions together around the globe this year, albeit virtually, as part of a 24-hour livestream of climate and environmental action during the coronavirus pandemic.
"Amid the recent outbreak, we encourage people to rise up but to do so safely and responsibly – in many cases, that means using our voices to drive action online rather than in person," Kathleen Rogers, president of Earth Day Network, said.
Already, religious leaders, celebrities, musicians, government officials and prominent environmental campaigners have confirmed participation in the event in some capacity.
The business community is also using the event to reiterate commitments to sustainability or to unveil new pledges. In this special edie round-up, we outline the business commitments that have been unveiled for Earth Day 2020. (Note: some stories have been covered separately due to embargo times, check edie.net for the latest.)
Fridays for Future's 'Our house is on fire' moment
In collaboration with climate activist Greta Thunberg's Fridays for Future movement, LA-based creative agency FF has marked Earth Day 2020 by launching a new awareness campaign based on Thunberg's iconic call to arms at the World Economic Forum last year: "I want you to act as if our house is on fire."
Alongside the new video campaign, the Our House Is on Fire movement will see Fridays For Future launch 24-hour climate change livestream on Friday (24 April), featuring countries from all around the world.
Joe Hobbs, an organiser at Fridays For Future US said: "We believe it's time people realise that climate change isn't going to happen, but that it's already happening. You may have become accustomed to it, but it's a serious problem we face on a daily basis. Unfortunately, we've moved past the time where it's enough just to be worried. We need immediate collective action. We hope that by watching this video people will realise they need to take action now, instead of putting it off until later".
This film is the second collaboration between FF and Fridays For Future. In 2019, they worked together to develop "Local Warming", a look at tourism hotspots from across the world, revealing what they would look like through the lens of today's climate change reality.
SodaStream to remove 67 billion single-use plastic bottles
In December 2018, PepsiCo completed the acquisition of SodaStream, an in-home water brand that transforms tap water into flavoured and sparkling drinks in a deal worth $3.2bn. To mark Earth Day, SodaStream has unveiled a commitment to reduce single-use plastic waste by around 67 billion bottles by 2025.
SodaStream is switching all of its flavours from plastic to metal bottles, which the company claims will avoid an additional 200 million plastic bottles. The company is switching to metal as it is easily recyclable and doesn't require market education for waste separation.
"While we are all going through something so challenging, my hope is that, once COVID-19 will be behind us, we will remember to take much better care of the planet we live in, all together as mankind," SodaStream's chief executive Eyal Shohat said.
In 2019, SodaStream avoided the use of around five billion single-use plastic bottles, including saving 93.14 million bottles in the UK. As part of the new commitment and Earth Day, the company is donating an unspecified sum to non-profit WaterAid.
ClimateCare's clean cooking stove milestone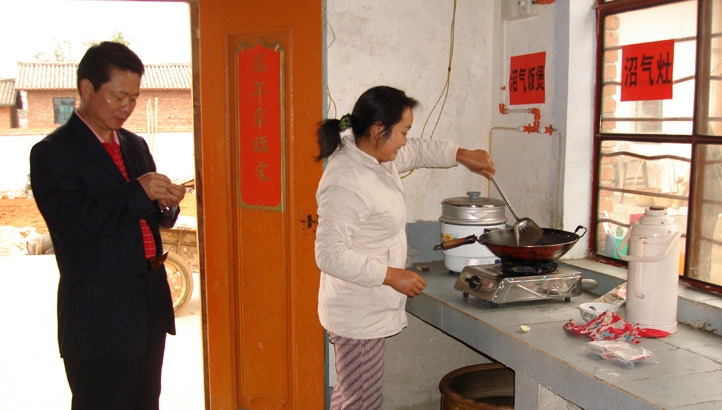 Also announced on Earth Day is B Corp ClimateCare's latest offsetting drive. ClimateCare has confirmed that its Relief International's Gyapa Cookstoves project has reduced emissions by more than four million tonnes over a 10-year period.
ClimateCare has announced it has issued a further one million independently verified Gold Standard Carbon credits for the replacement of traditional cooking stoves with energy-efficient variants. The average Gyapa stove user saves over $100 a year on fuel bills – a collective saving of over $165 million for families across Ghana so far. The project has upskilled 180 local ceramicists and metal workers who in turn produce on average 17,750 new stoves a month and nearly 1.5 million stoves have been sold to date.
"This is a great example of a win-win for the climate and the community. People don't automatically think that changing how communities cook can have such a dramatic impact on our climate. Not only is this project saving people in Ghana millions of dollars every year, it's cutting as much carbon as taking over 860,000 cars off the road for a year," ClimateCare's chief executive Vaughan Lindsay said.
Earlier this year, edie's publishing company Faversham House expanded its partnership with ClimateCare to offset all carbon emissions from speaker and delegate travel across all its events throughout 2020.
Timberland's love letter to nature
In September, Timberland announced plans to plant 50 million trees over the next five years – up from 10 million trees over the past 18 – and unveiled the first glimpse of its new communications campaign, "Nature Needs Heroes".
For the 50th anniversary of Earth Day, Timberland has a new message to share about humanity's relationship with nature: "Caring is no longer enough." The company is still planning to run 50 eco-service events worldwide this year, but efforts to date have been hampered by the coronavirus outbreak.
While the events will resume when it is safe to do so, Timberland is currently encouraging its employees to act on sustainability and ecology remotely at home, and is sharing "easy Earth Day actions" that staff can complete.
"Nature is at the core of who we are, not only as a brand, but as a global community of citizens. We feel this now more than ever," said Argu Secilmis, vice president of global marketing for Timberland. "With this video, we hope to inspire people around the world to be heroes for nature and protect what we love.  We all need to promise to do better, with a common understanding that our actions – large or small – can make a real difference for the future of our planet."
Etsy extends shipping offsets to Reverb platform
Last year, online retailer Etsy announced plans to offset 100% of its carbon emissions generated from shipping items, free of charge for its customers. The move will see the shopping platform work with offsetting firm 3Degrees, which independently validates and verifies projects under internationally recognised standards such as the American Carbon Registry, Climate Action Reserve, Gold Standard, and Verified Carbon Standard.
To mark Earth Day, Etsy this week confirmed that its latest acquisition, the music gear marketplace Reverb, will now be covered under the offset initiative. Etsy will offset 100% of shipping emissions for every item purchased on Reverb by investing in environmental projects, including those that conserve hardwoods traditionally used to make musical instruments. Etsy will not place additional costs onto products to cover the offsetting.
"While offsetting emissions continues to be a critical immediate step in the fight against climate change, we're continuing to advocate for longer-term solutions to reduce and, eventually, eliminate our emissions footprint. We're working tirelessly to support legislation that drives the decarbonization of the transportation sector and bolsters Etsy's ability to operate sustainably over the long term," Etsy's director of sustainability Chelsea Mozen said in a blog post.
Etsy has already committed to a number of other sustainability measures across its core business. In 2016, the firm agreed to power its operations with 100% renewable electricity by 2020, and it has a Power Purchase Agreement to enable the development of a new solar farm, as well as installing solar panels at its offices. Etsy also achieved zero-waste operations globally in 2018, two years ahead of schedule.
IHG to support foodbanks during coronavirus pandemic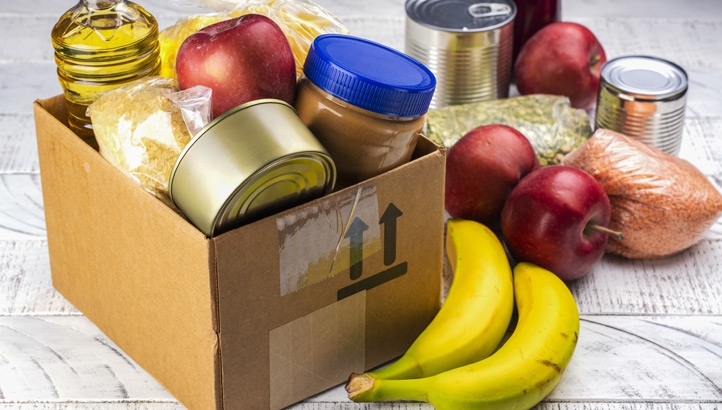 While not specifically announced for Earth Day, InterContinental Hotels Group's (IHG) latest initiative does serve to combat food waste and climate change during the Covid-19 outbreak. Landfilled food releases carbon dioxide and other greenhouse gases over time, making it a contributor to climate change. The UK's own Committee on Climate Change (CCC) recommends that food waste is cut by one-fifth between 2021 and 2050 in order to reach net-zero.
IHG has this week announced new global partnerships to support food banks and other food provision charities in assisting those most in need during the Covid-19 crisis. The initiative will be supported in more than 70 countries. IHG's partners include 'No Kid Hungry' in the US, 'Trussell Trust' in the UK, the 'Global Foodbanking Network' (GFN) and the 'European Food Banks Federation' (FEBA).
IHG's chief executive Keith Barr, said: "We can all see the impact that coronavirus continues to have around the world on communities, businesses and our lives. Taking care of others is the very essence of who we all are in hospitality and working with our colleagues, owners and charity partners to offer food, supplies and safe accommodation is a natural way for us to be there for our local communities in these difficult times."
IHG is using artificial intelligence (AI) technology across its restaurant and bar operations in a bid to achieve a 30% reduction in food waste. Working with technology firm Winnow, IHG has installed technology that uses cameras and smart scales to analyse ingredients during food preparation and plates returned to the kitchens at its hotels. AI technology is then used to assess which food items are wasted most to build a data bank that will inform buying decisions, improve food preparation and shape menu options.
Matt Mace
© Faversham House Ltd 2023 edie news articles may be copied or forwarded for individual use only. No other reproduction or distribution is permitted without prior written consent.