Solar-powered cement manufacturing and stackable homes: The best green innovations of February 2022
As February comes to a close, edie and our innovation partner Springwise have rounded up six of the best breakthrough technologies that could help accelerate the transition to a low-carbon, resource-efficient and resilient future.
---
Did you know, new buildings equivalent to a Paris-sized city are added to our built environment each week? And the construction sector is a leading emitter of greenhouse gases, accounting for 38% of global emissions. In light of this, two of our monthly innovations for February have been developed to make construction more environmentally friendly while also solving the housing crisis. One offers hope that a vital but high-carbon raw material, cement, can be produced more sustainably, while another showcases the potential for a whole new way of building homes.
Elsewhere, innovators are focusing on the ways in which our most basic products are produced and transported. An online platform shines a light on the supply chains of everyday consumer goods, while an electric rail startup hopes to change how they reach the shelves. Even the humble loo roll has grabbed the attention of innovators, with our final innovation reducing deforestation by subbing out trees for bamboo in the production of kitchen and toilet paper.
Solar-powered cement production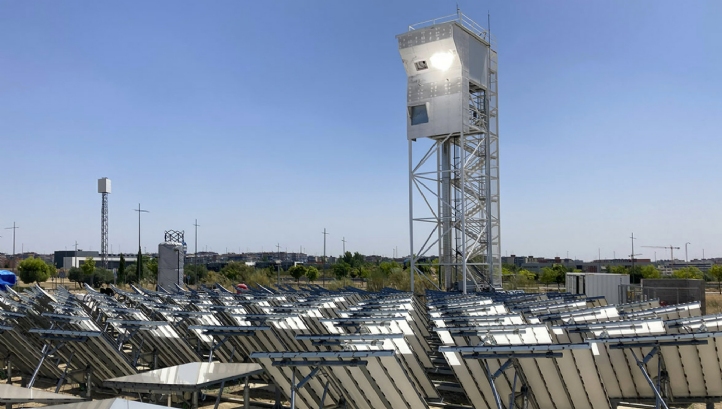 Image: Synhelion
Cement production is one of the most energy-intensive and least-sustainable industries on the planet, responsible for around 8% of the world's carbon dioxide emissions. But we cannot simply go without cement – it is vital to build all kinds of infrastructure including dams, ports and buildings.
Around half of concrete's lifecycle emissions are created during the manufacture of clinker, the most-energy intensive part of the cement-making process. 
Now, global construction materials company Cemex has developed a new process that uses solar technology to make clinker production more sustainable, as part of a partnership with Synhelion. The process means that the fossil fuels traditionally used to heat the kiln can be replaced with a solar receiver, capable of reaching temperatures beyond 1,500C.
Cemex and Synhelion this month successfully piloted the technology to make cement, which was then further processed to make concrete, at a small scale. The two firms will now work together towards launching an industrial-scale pilot.
Lego-style 'stackable' homes
Image: Cutwork Studios
Urbanisation means that many of the world's largest cities are grappling with their own housing crises. The UN predicts that two-thirds of the global population will live in cities and other urban centres by 2050, meaning that a mix of strong planning and innovative thinking are needed to prepare.
To tackle this, France and Netherlands-based Cutwork studios has developed modularly constructed residential sites consisting of individual stackable 'PolyRooms'.
A crane can deliver a set of PolyRooms to awkwardly sized or shaped spaces, and, within hours, a new apartment complex is in place. Off-site construction makes the building process faster, cleaner, and less disruptive for neighbours, while keeping costs affordable.
A digital platform to compare products' sustainability credentials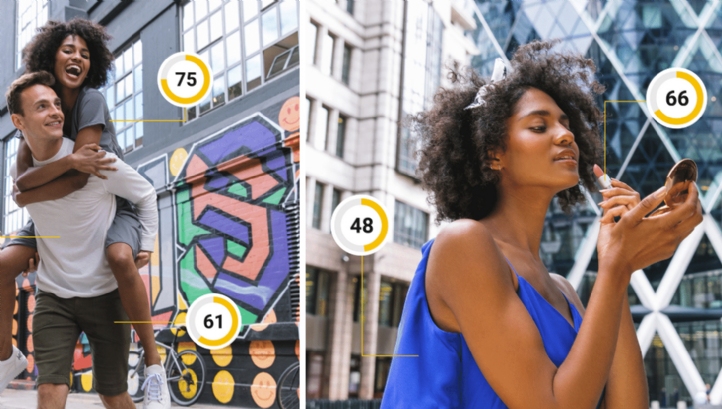 Image: Dayrize
Marketing language is increasingly full of sustainability claims. And it can be difficult for consumers to find information and data to cross-check a product's green credentials. One consumer survey conducted in the UK by YouGov last year found that two-thirds of adults are sceptical of environmental claims made by businesses.
Yet, it is difficult and expensive to conduct environmental impact measurements for individual products across the whole supply chain. It is estimated that this process can cost up to $30,000 per product. While some businesses have started launching or scaling in-depth eco-label programmes, others are taking shortcuts and using labels like "conscious" or "kind" without providing much additional information to shoppers.
With this in mind, climate-tech company Dayrize developed a digital platform that can rapidly and cost-effectively evaluate the environmental impact of consumer products. The platform gives products a score out of 100 using information on emissions, resources, biodiversity, water systems and the impact on workers across the supply chain.
The firm launched the platform last year and it is already the largest of its kind in the UK. This year, it launched an updated assessment technology, which will help brands and shoppers to track the environmental impact of a product for $5 per month.
Autonomous electric cargo trains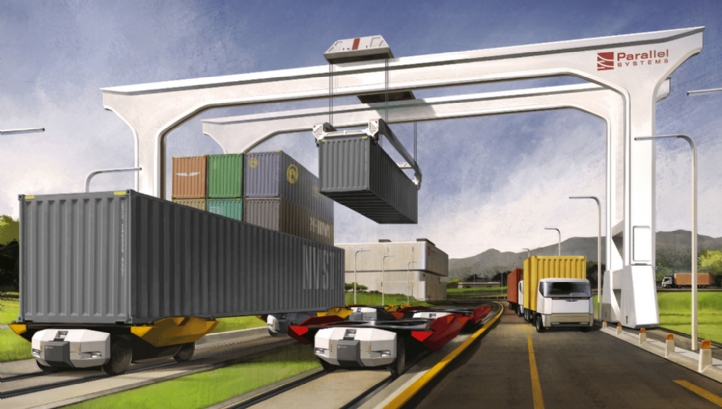 Image: Parallel Systems
Trucks in the United States emitted 444 million metric tonnes of CO2 equivalent emissions in 2019, an increase of more than 90% on 1990 levels. Yet trucking is a $700bn industry and is necessary for transporting goods; transporting them using planes is often more carbon-intensive.
Los Angeles-based Parallel Systems aims to significantly reduce truck-related emissions by transferring freight from road vehicles to individually powered, autonomous railcars. The railcars are more energy-efficient than traditional trains and use 25% less energy than a semi-truck – a common type of road freight vehicle.
Parallel Systems' team includes professionals who have served at SpaceX, Google and Tesla. It is currently hiring engineers to help deliver a pilot and seeking funding from railroad firms and venture capitalists. A recent Series A funding round, led by Anthos Capital, raised $49.55m.
Zero-emission parcel delivery networks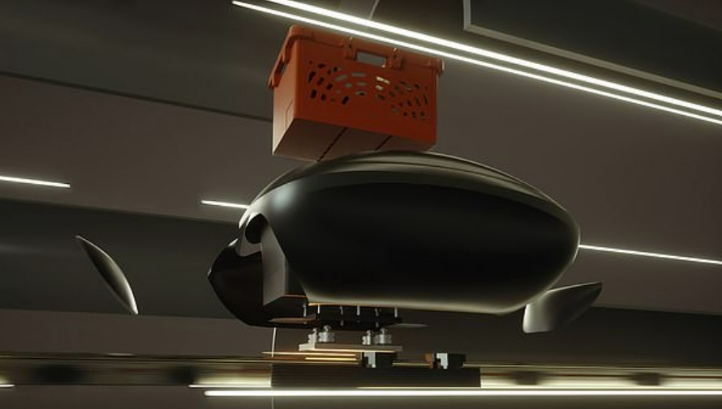 Image: MagWay

We're staying with low-carbon transport for this next innovation – a zero-emission, high-capacity parcel delivery system called Magway.
Developed by a team of UK-based engineers, the Magway concept is similar, aesthetically, to Richard Branson's Virgin Hyperloop. It consists of a metal pipe with a one-metre diameter, through which autonomous pods are transported using magnets and renewable electricity. Pipes could run alongside existing roads or be fitted underground.
The team behind the innovation claims that one network could remove 3,000 articulated lorry loads of deliveries from the UK's roads each day. As well as the emission-saving benefit, Magway is touting improved security and more accurate parcel tracking.
Magway this month launched its 2022 Crowdfunding campaign, following a showcase slot at COP26 in November and a prediction that it will become a 'future unicorn' from the Institution of Engineering and Technology (IET).
Bamboo loo roll
Image: Cloud Paper
Every day, 40,000 trees are cut down to meet consumer demand for toilet paper and kitchen roll – contributing to almost 20% of global deforestation.
In response, Seattle-based startup Cloud Paper has launched to make toilet roll out bamboo. The brand only uses sustainably certified bamboo and claims full transparency of its supply chain. It also houses the rolls in more bamboo-based packaging, making the product plastic-free.
Bamboo is classed as a grass and grows back more rapidly than most trees, so using it in place slower-growing wood can help to reduce deforestation.
Sign up to the Springwise Sustainable Source newsletter to receive a bi-weekly curation of green innovations, or contact the Re_Set consultancy team to learn how innovation could help accelerate your business.
edie Staff and team Springwise
© Faversham House Ltd 2023 edie news articles may be copied or forwarded for individual use only. No other reproduction or distribution is permitted without prior written consent.