SSE's electric vans and Scotland's 'greenest' football team: The sustainability success stories of the week
As part of our Mission Possible campaign, edie brings you this weekly round-up of five of the best sustainability success stories of the week from across the globe.
---
Published every week, the new series charts how businesses and sustainability professionals are working to achieve their 'Mission Possible' across the campaign's five key pillars – energy, resources, infrastructure, mobility and business leadership.
From a global network of climate-resilient cities, to a commitment to carbon-neutrality from one Scottish football club, each of these projects and initiatives is empowering businesses to play their part in achieving a sustainable future, today.
ENERGY: New project to create a circular economy for wind turbine blades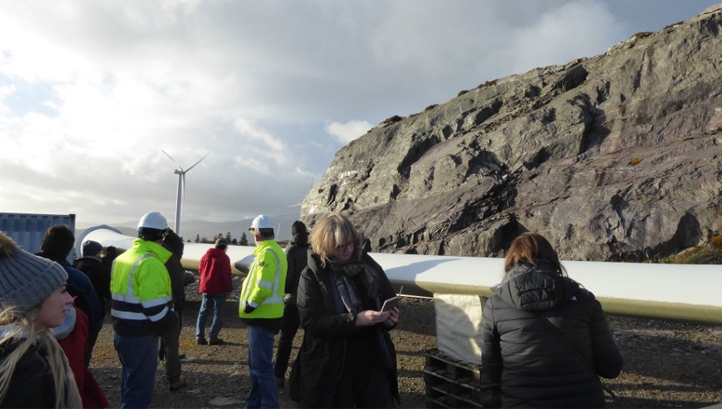 It's been a big week for wind power announcements, with Shell confirming plans to install Europe's largest battery to support Wiltshire's growing renewable generation portfolio and a new report revealing that the UK installed 2.8GW of new wind capacity last year – more than any other European nations.
But amid all of these positive news stories, Bloomberg analysed one of the wind sector's remaining sustainability challenges – the fact that there is currently a lack of reuse and recycling solution for turbine blades.
With 3,800 blades due to be decommissioned annually in Europe through to 2022, researchers across Northern Ireland and the US have teamed up to launch a research project into circular economy for them. Academics, engineers and businesses will work to develop systems whereby decommissioned blades in buildings and other infrastructure, extending their life and mitigating the use of high-carbon materials like steel or cement.
The project is called 'Re-Wind' and is being led by University College Cork.
RESOURCES: Zero-plastic-packaging laundry brand bags $16m investment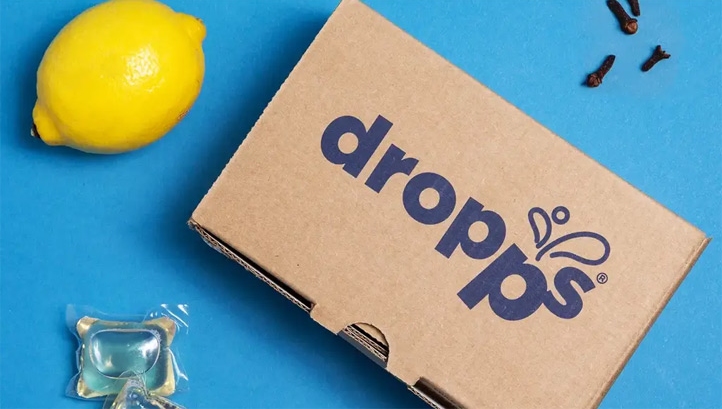 In its research for War on Plastic with Hugh and Anita, the BBC concluded that there are likely to be more than 19.5 billion pieces of single-use plastic packaging in UK households at any one time. Of these items, the majority are being used to house food, drinks and cleaning products.
An SME working to tackle the latter is Dropps, a Philadelphia-based firm which produces packaging-free laundry detergents and dishwasher pods. In order to further minimise the environmental impact of its products, Dropps uses concentrated formulas so that products are half their typical size, and manufactures using plant-based materials.
Dropps this week received a $16m (£12.4m) investment from The Craftory, a London-based firm which invests in FMCG brands with environmental or social purpose built-in. The investment will see drops expand the geographical area across which its direct-to-consumer subscription service is offered.
"When a third of all detergents are wasted and with a supply chain built on single-use plastic and unnecessary chemicals, anyone can see that this is an industry crying out for innovation," The Craftory's co-founder Ernesto Schmitt said.
MOBILITY: SSE integrates first fully electric vans into fleet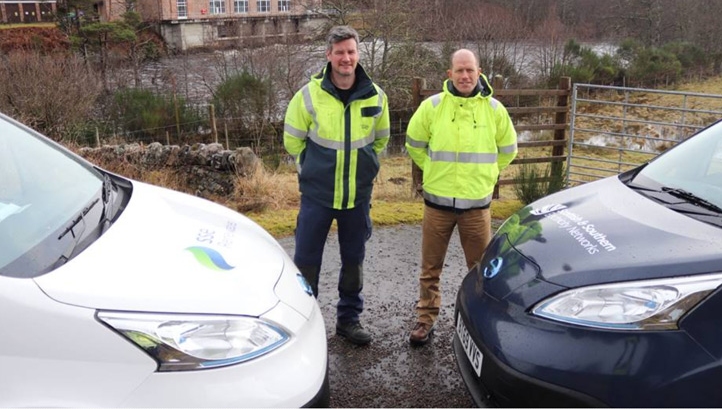 Last July, 'big six' energy firm SSE pledged to electrify the entirety of its 3,500-vehicle fleet by 2030 through membership to The Climate Group's EV100 initiative. The commitment brought the company's external aim of helping 10 million customers switch to electric vehicles (EVs) in-house.
This week, the company received its first delivery of pure EVs ordered since the commitment was made. The new Nissan vans and cars will be used by staff "working in a wide variety of operational roles and conditions, from maintaining and supporting the electricity network across the south of England and north of Scotland, to the diverse and challenging environments of our Renewables teams on our hydro and onshore wind farm sites across the UK and Ireland," SSE's director of group change Brian McLaren said.
In order to help SSE strategize around the rest of its EV rollout, the initial vehicles will be monitored using digital technologies and their drivers will be regularly asked to provide quantitative and qualitative information about any barriers to use, including performance in remote conditions, ease of home charging and the availability of public charge points.
At edie's Sustainability Leaders Awards earlier this month, The Climate Group's EV100 was named Carbon Reduction Project of the Year 2020.
THE BUILT ENVIRONMENT: Latest initiative to help cities bolster climate resilience
In the wake of Storm Ciara and Storm Dennis here in the UK, climate resilience has become something of a hot topic. And globally, CDP this week published its Cities A-List, detailing the cities leading the way in climate mitigation, adaptation and transparency and providing best-practice case studies for other urban areas to follow.
It is timely, then, that the new Global Resilient Cities Network (GRCN) emerges from the former 100 Resilient Cities Program with an expanded partner base and will welcome up to 10 new members in 2020. With support from The Rockefeller Foundation and other funding partners, members of the network now represent 220 million citizens across 98 cities in 40 countries, which collectively are working to implement 79 endorsed resilience strategies
.In research conducted prior to the GRCN launch, analysts found a $35bn investment gap between the collective plans of member cities and current levels of finance. The Network will, therefore, help members develop new investment strategies, including partnerships with national governments and the private sector.
"We are responding to a global imperative to reinvigorate a focused and financially sustainable urban resilience practice network, unlocking investment in communities and critical infrastructure," Christchurch, New Zealand's chief resilience officer Mike Gillooly said.
BUSINESS LEADERSHIP: Hibernian vows to become Scotland's 'greenest' football club
Those interested in football and sustainability will have this week been following FIFA's commitment to deliver a carbon-neutral World Cup in Qatar in 2022 and Friends of the Earth's campaign to phase-out single-use plastics from more Premier League grounds, following the success of Arsenal's reusable cup scheme.
Another big sports sustainability story comes from Hibernian FC, which has this week committed to become Scotland's "greenest" football club and achieve carbon-neutrality. The club has signed the UN's Sports for Climate Action Framework in a first for Scotland's football sphere. The Framework binds signatories to reduce the climate impact of their operations and supply chains, promote responsible resource use on match days and beyond, develop climate-focused communications campaigns for fans and use their platforms to provide environmental education.
Operationally, Hibernian is already using 100% renewable electricity and its waste management has been ranked the best of any Scottish club. On a UK-wide basis, its circular economy efforts have been ranked third, behind only Forest Green Rovers and Manchester United. Given that Edinburgh City Council has set a 2030 net-zero target and that Circular Edinburgh has also set a number of resource goals for the coming years, Hibernian has pledged to accelerate its in-house progress further.
On the external engagement piece, Hibernian's chairman Ronald Gordon said: "Hibernian is a major Scottish football club and a leading Scottish sports brand, and as such we have a responsibility to use that amazing platform to lead by example, to serve our community and our city."
Sarah George
© Faversham House Ltd 2023 edie news articles may be copied or forwarded for individual use only. No other reproduction or distribution is permitted without prior written consent.