Stella McCartney's fur-free fur and flying taxis: The top 10 green innovations of October 2019
Each month, numerous eye-catching and potentially transformational innovations that could help businesses and nations deliver on resource efficiency, low-carbon transitions and combat climate change emerge. Here, edie rounds-up nine of the best.
---
October: the time of year for picking pumpkins, preparing scary stores and (hopefully plastic-free) costumes for Halloween and enjoying an extra hour of relaxation when the clocks go back. 
But this year, amid a backdrop of climate protests and political turbulence on both sides of the Atlantic, it's also been an extremely busy time for environmental news. 
October 2019 saw, but to name a few key headlines, the publication of the UK Environment Bill; the cancellation of COP25 in Chile; the One Young World summit; and the launch of the #ClimateElection movement. 
At the same time, academics, startups and corporates have continued to research and develop innovative products, systems, services and concepts which could pave the way for a lower-carbon, more resource-efficient and more socially equal world. 
Here, we round up 10 of the best. 
Vodafone-enabled flying cars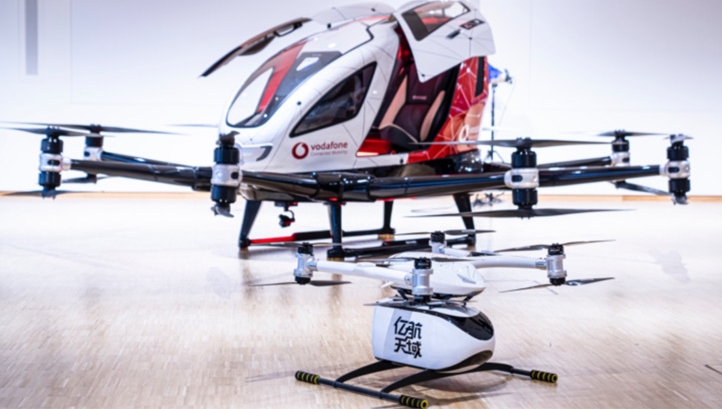 As top carmakers move to electrify their on-road portfolios, several innovative electric vehicles (EVs) that could take sustainable transport to new heights have emerged in recent months. Ride-hailing giant Uber has started working with NASA to create autonomous flying taxis by the 2020s, for example, while Volocopter is developing an electric drone large enough to transport four people.
Companies backing such technologies recently received a boost when the UK Government unveiled a new £300m funding pot for low-carbon, airborne transport. One of the companies to benefit from this pot is Ehang, an autonomous aerial vehicle (AAV) firm which has partnered with Vodafone to research and develop an interconnected urban air mobility (UAM) "ecosystem".
Under the partnership, Vodafone will equip Ehang's AAVs with its own-brand 5G-enabled sim cards, allowing the vehicles to communicate with each other and with air traffic control systems. Once this exercise is complete, the two companies will begin collaborating on test flights. A date for such a venture, and a location, are yet to be confirmed.
Closing the loop on chip fat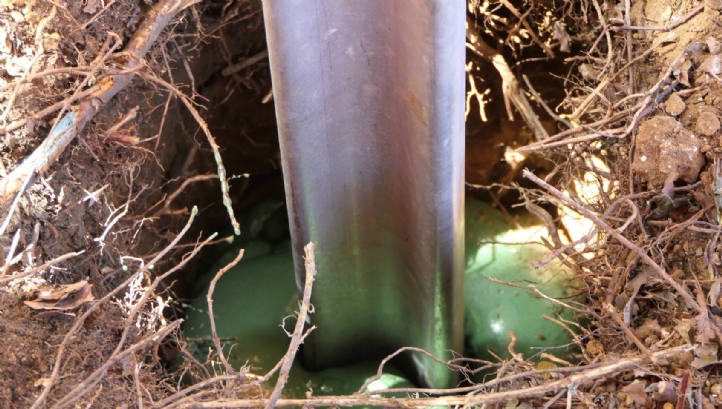 Cement and concrete are used in all types of construction and, by weight, account for more than half of all materials used globally. If the European cement sector were a country, it would emit as much CO2 as Belgium, according to a study commissioned by the European Climate Foundation, a non-profit organisation.
A potential solution to the problem comes from Letchworth-based Complete Composite Systems, which recently debuted a device that enables workers to use used chip shop fat, instead of concrete, to hold fence posts in place.
The device works using a high-density bio-polyurethane, made from used rapeseed oil from the catering industry and virgin rapeseed from sustainable sources. The oils are blended with an additive which makes them foam and set into a hydrophobic solid. According to Complete Composite Systems, each fence post installed using the device mitigates the need for up to 60kg of concrete.
Complete Composite Systems recently won the New Civil Engineering Tech Festival's 'best use of technology for carbon reduction' award for the innovation. It hopes that the applications can be scaled up to help reduce the carbon and water footprint of activities such as landscaping and highway maintenance.
The UK's first 'smart' waste tracking system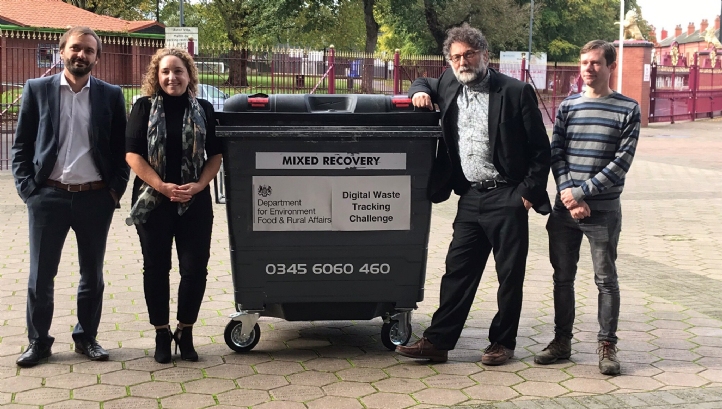 In a bid to drive progress towards its recently unveiled Resources and Waste Strategy, the Department for Food, the Environment and Rural Affairs (Defra) recently opened a funding pot of up to £500,000 for companies capable of developing a digital waste tracking system which could be scaled up nationally.
Anthesis Group has been selected to receive a proportion of this fund to fine-tune its digital waste traceability platform Vastum. Vastum uses artificial intelligence (AI) to digitise the current paper-based system of waste transfer notes, consignment notes and other documentation required by legislation. To ensure traceability and privacy, each waste movement is given a unique and unalterable digital ID, which users are able to log using QR codes.
Anthesis believes that the application of its innovation of stale will "represent a step-change in waste tracking", helping to eliminate waste crime and aggregate comprehensive data upon which circular economy policy and investment decisions can be founded.
Pictured (L-R): Anthesis' senior consultant Jamie Warmington, technical director Simone Aplin, chief technology officer Craig Simmons and senior developer Stephen Ellis.
Cloud-based recycling scanners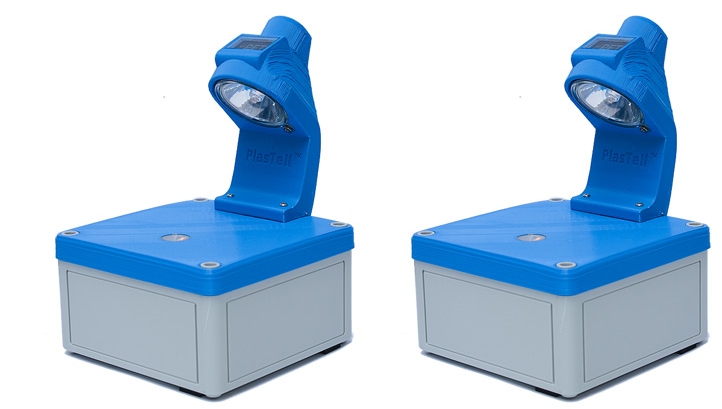 Another innovative digital system for waste management to have emerged recently is Matoha Instrumentation's cloud-connected infrared material identification machines.
Developed by three young scientists who were still undergraduates at Imperial College London when they began the project, the portable machines can be used to tell users what the scanned plastics and fabrics are made of. Users simply place the item over a detector and infrared scanners send the information to a cloud-based analysis platform, which then relays its findings back.
James Kung, Martin Holicky and Hans Chan – the team behind the innovation – recently received the 2019 Institute of Physics Business Start-up Award for their work. They believe that the technology, when used at scale, could help workplaces, schools and hospitals to quickly identify which items in their waste streams are recyclable and how, preventing objects which could easily be re-captured from ending up in landfill, incineration or the natural environment.
Solar cycle helmets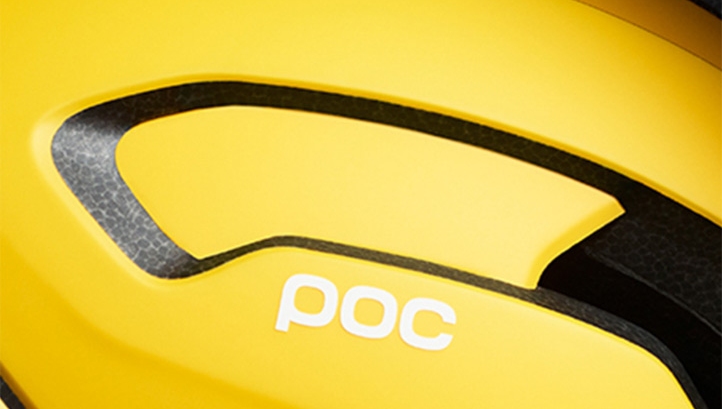 With industry-scale solar arrays now operating in several markets, including the UK, without subsidies, several innovators have turned their attention to more compact offerings that can be sold directly to consumers. Lightyear, Toyota and Hyundai, for example, are all investing heavily in solar cars. 
Another recent development in this field comes in the form of solar generating cycle helmets from cyclewear manufacturer POC. As part of a collaboration with Swedish tech startup Exeger, POC has developed a prototype helmet made from a material which converts light energy to electrical energy in a way similar to large-scale PV panels.
Unlike traditional PV panels, however, POC claims the innovative material acts as an integrated power source. It therefore believes the material has applications not only in the helmets, which purport to be even safer than their non-solar predecessors, but could also be applied to products such as headphones and tablets.
The helmets are not currently available on the market, as they are still undergoing R&D. POC and Exeger are publicly showcasing a prototype for the first time at the Roleur Classic in London, which began today (31 October) and will conclude on Saturday (2 November).
Van-based energy storage
On August 9, one of the UK's biggest power cuts in recent history happened in the South East, after Hornsea offshore windfarm and Little Barford gas power station almost simultaneously reduced their energy supply to the grid. During such events, electricity providers typically dispatch off-grid diesel generators to business and domestic customers.
In a bid to decrease the 2,500 diesel generators it distributes during power cuts annually, Northern Powergrid began a two-year trial exploring ways in which electric van batteries can supply power to homes on-demand in October. Run in partnership with energy storage companies Hyperdrive Innovation and Offgrid Energy, the trial, called Silent Power, launched in parts of Newcastle in October. It will be expanded to other parts of the North East, Yorkshire and North Lincolnshire in the coming year.
The trial will be used to ascertain whether van-based battery storage is more reliable than diesel generators, which can trip out – a particular problem for customers who are medically reliant on electricity. It will also enable Northern Powergrid to explore the costs, regulatory landscape and infrastructure involved with a shift towards a more flexible system.
Virtual power plants
Also on the topic of energy storage and flexibility, Irish utility Energia and technology firm Moixa have partnered in a bid to create a 120 kWh 'virtual power plant' (VPP), consisting of home smart batteries, rooftop solar and EVs.
The hope is to create a 120 kWh network in which participants can sell energy from their home and EV batteries for aggregation by Eirgrid, the Irish transmission system operator (TSO), at times of peak demand – a vision which customers will be encouraged to take part in through a discount scheme for domestic storage and solar arrays.
Moixa's GridShare software will embed artificial intelligence into the batteries, enabling the fleet of assets to react to market signals. This will enable the grid to balance demand as more renewable power comes online.
The project comes as the Renewable Energy Association (REA) and ElectraLink are calling on regulator Ofgem and the UK Government to do more to support a democratised, decentralised, decarbonised and flexible energy system. 
Waitrose's home-compostable ready meal packaging
Supermarkets are arguably at the epicentre of the so-called war on plastics, with consumers now regularly unwrapping their goods and posting the plastic packaging back to HQ in protest. As a result, many big name chains have begun removing hard-to-recycle black plastic from lines such as ready meals.
Waitrose & Partners has gone one step further and introduced packaging made from Durapulp – a cardboard-like substance derived from Forest Stewardship Council (FSC) certified sources – to selected ready meals. The packaging is manufactured by Huhtamaki and marketed as completely biodegradable and widely recyclable, as well as water-resistant.
The supermarket confirmed this October that it would make the packaging a permanent addition, following a successful trial which began in summer 2018. The announcement came as Huhtamaki won a Waitrose & Partners Sustainability Award for its work, with the supermarket confirming that the innovation had reduced its annual black plastic output by 56 tonnes.
Stella McCartney's bio-based faux fur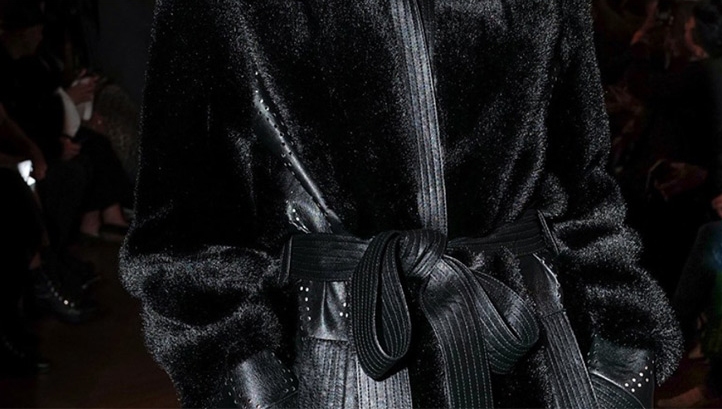 Mainly for ethical reasons, fur has fallen out of fashion in a big way. The British Fashion Council (BFC) made headlines in September 2018 for banning real animal furs from London Fashion Week, with the material also being given the cold shoulder by VF Corporation, H&M and Topshop.
But most faux fur is typically made in a similar fashion to plastic packaging – from virgin polymers derived from fossil fuels, making them high-carbon and hard-to-recycle. An alternative has this autumn been unveiled after months of collaborative work between British luxury fashion firm Stella McCartney and chemicals giant DuPont, in the form of KOBA Fur-Free Fur.
Designed to mimic mink, the material is made from recycled polyester blended with DuPont's Sorona plant-based fibres. The result, according to Stella McCartney, is a recyclable material with just one-third of the carbon footprint of most faux furs.  The material was debuted for the first time at the brand's SS20 fashion show and will be incorporated as standard in this collection and subsequent drops.
Super-fast EV chargers
Along with concerns about a lack of infrastructure, range anxiety and upfront cost, another key barrier to EV adoption among individual motorists and businesses alike is charging time. Most 'trickle' chargers take at least six hours, while going from 0-80% range on most rapid chargers will likely take 50-75 minutes. 
A potential solution for those who want their EV charged in little more than the time it takes to fill up at a petrol station comes from the University of Pennsylvania, where researchers have developed a lithium-ion battery capable of adding 200 to 300 miles of driving range to an electric car in 10 minutes by charging it at an elevated temperature.
Despite concerns around the impact of fast charging on EV battery lifespans, the research team claims their innovative battery is capable of being charged 2,500 times before it reaches its end of life. In comparison, most lithium-ion batteries could withstand 60-100 charges at this rate. 
Sarah George
© Faversham House Ltd 2023 edie news articles may be copied or forwarded for individual use only. No other reproduction or distribution is permitted without prior written consent.