Support for coronavirus-hit charities and biomethane trucks: The sustainability success stories of the week
As part of our Mission Possible campaign, edie brings you this weekly round-up of five of the best sustainability success stories of the week from across the globe.
---
Published every week, the new series charts how businesses and sustainability professionals are working to achieve their 'Mission Possible' across the campaign's five key pillars – energy, resources, infrastructure, mobility and business leadership.
Despite the economic shockwaves being felt globally as a result of the coronavirus pandemic, projects and initatives which empower businesses to play their part in achieving a sustainable future, today, are continuing to launch and scale-up. 
ENERGY: Brighton Palace Pier switches to 100% renewable electricity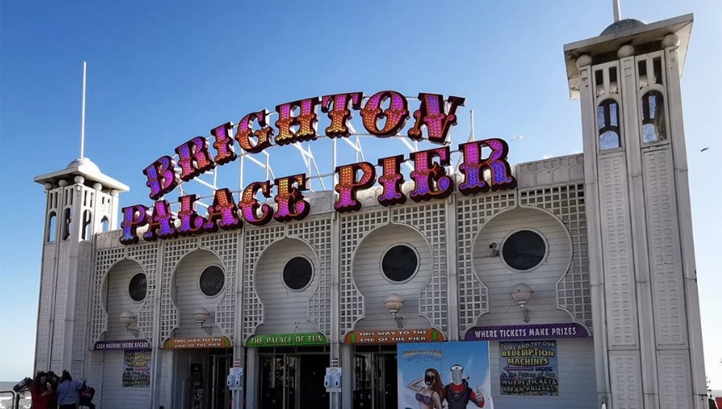 The past few years have seen several of the UK's best-known landmarks switched to 100% renewable energy through supply deals, including the Coca-Cola London Eye and i360.
This week, Brighton Palace Pier joined that cohort, after the owners signed a two-year deal with Octopus Energy for Business. From Monday through to the end of 2021, all electricity used to power the Pier will be sourced using verified Renewable Energy Guarantees Origin (REGO) schemes.  
Octopus Energy claims the switch will reduce Brighton Palace Pier's Scope 2 (power-related) emissions by more than 1,025 tonnes over the course of the contract – while reducing energy bills for the operators.
"Last year, [Brighton & Hove City] Council declared a climate emergency and is working hard to implement measures which will reduce emissions and support the city's transition to a carbon-neutral economy," Octopus Energy for Business's director Zosia Walton said. "We are proud to be part of the journey, providing 100% renewable energy from local sources."
RESOURCES: Princes ditches plastic sleeves for all tuna multipacks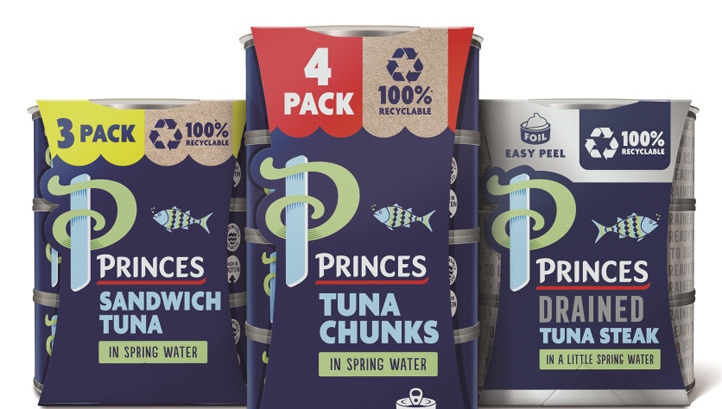 With 82% of UK shoppers now stating that the amount of plastic packaging produced by food and drinks companies needs to be "drastically reduced", the likes of Waitrose & Partners, Tesco and Heinz begun to remove plastic shrinkwrap from can multipacks at scale in recent months.
Similarly, Princes this week announced plans to move all of its tuna multipacks from shrinkwrap to cardboard sleeves within the next 18-24 months, following successful trials of the new packaging format last year. Plastic-free four-packs of tuna in spring water will hit shelves by the end of April, while the transition for other formats will be gradual.
Princes estimates that the move will affect more than 28 million units of product annually, mitigating the use of 96 tonnes of flexible plastic packaging annually. In order to minimise the environmental impact of the new, recyclable cardboard packaging, Princes is sourcing only FSC-certified material.
"This is a huge undertaking for the business, but one we believe is right for our customers and for the environment," Princes' commercial director for Fish Mat Lowery said. "We have always championed the 100% recyclability of the can of course, but this latest initiative will make it even easier for our consumers to recycle more and feel better about what they buy. We must continue to embed sustainability as a foundation for our innovation and our growth."
MOBILITY: Demand for renewable biomethane for HGVs 'to more than double in 2020'
Given the technological challenges associated with fully electrifying heavy goods vehicles (HGVs), firms including John Lewis & Partners, Asda and Kuehne and Nagel are turning to renewable biomethane to reduce the environmental impact of their fleets – and the technology has also received the support of the UK Government.
CNG Fuels – the UK's largest renewable biomethane firm – has, therefore, announced plans to open two additional refuelling stations by the end of the year. The stations, in Northampton and Warrington, will allow 1,750 HGVs to be refuelled daily, up from CNG Fuels' current capacity of 600 HGVs.
CNG Fuels said the move comes after a string of corporates, including Hermes, Home Bargains, Argos, Royal Mail and DHL, announced plans to either fully or partially switch their HGV fleets to biomethane vehicles. This trend, it says, evidences a "tipping point" for the technology.
"It's clear that big-name companies are now confident to switch from diesel to gas…biomethane is a 'here now' solution to tackling climate change, a low-carbon alternative to diesel for HGVs, and a zero-carbon option, in the form of hydrogen, is coming within a few years," Cadent's transport strategy manager David Jones said.
THE BUILT ENVIRONMENT: Toronto-based college unveils 'net-zero' campus plans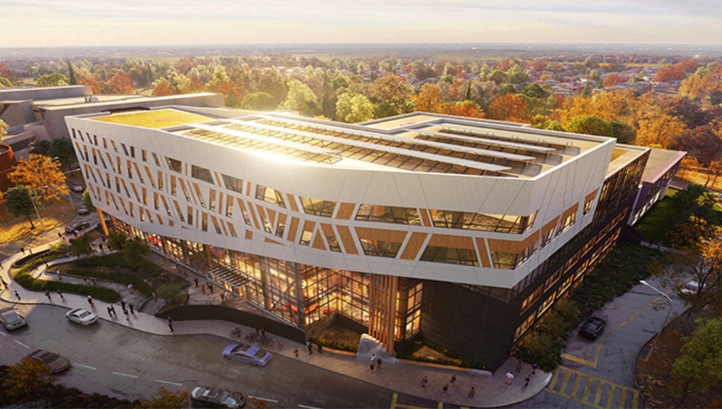 The built environment sector has been one of the most proactive when it comes to combatting climate change, and it is required to do so given that it accounts for around 40% of emissions globally. Action has been particularly pronounced in the higher education space, given the wellbeing benefits of low-carbon buildings and that universities often have partnerships with industry centred around showcasing innovative solutions.
The latest announcement in this space comes from The Centennial College in Toronto, Canada, which this week unveiled plans to build a £60m "net-zero" facility building by 2023. The building contains no steel and concrete and is, instead, made predominantly of harvested mass timber – a material with a lower carbon footprint and that is, in turn, renewable and can be adapted to sequester further carbon.
Plans for the building, co-orchestrated by construction services company EllisDon and architecture firms Dialog and Smoke Architecture, also include large, glazed windows for passive lighting, and rooftop solar and rain harvesting arrays.
Dialog's project principal Craig Applegarth said the facility will set "an important precedent in both Canada and around the world".
BUSINESS LEADERSHIP: Food and drink giants up community redistribution efforts amid coronavirus pandemic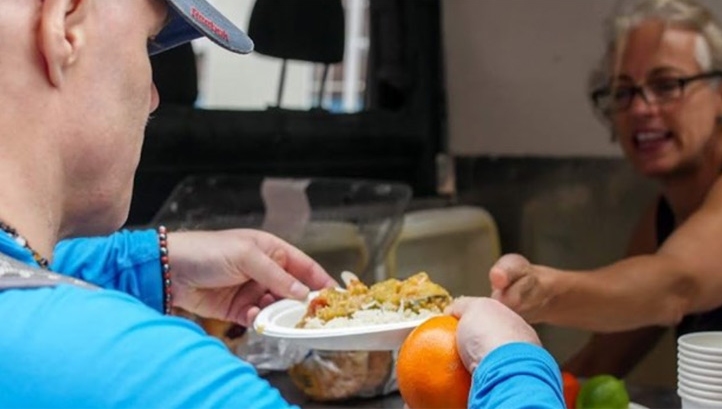 In a bid to meet their food waste and community giving aims, many of the UK's largest food and drink firms work with third-party redistribution platforms that enable them to send surplus products to those in need, or to meaningfully allocate volunteering time and charity funds.
One of the most popular of these organisations – Neighbourly – this week launched a community action fund, whereby existing corporate partners can funnel additional emergency funding to small charities and community groups facing disruption due to the Covid 19 outbreak. The fund has already attracted around £500,000, with contributors including Aldi, Lidl, Marks & Spencer's, Danone UK & Ireland and Coca-Cola European Partners (CCEP).
This money will be used, in the first instance, to provide immediate micro-grants to small organisations helping those most affected by the virus' health and economic impacts, including the elderly and those on low incomes. Neighbourly is urging its corporate partners to help co-develop a coordinated response for the longer-term also.
"We are living in unprecedented times, and it's essential that we look after those who need it most – that's why our 'Feed it Back' scheme with Neighbourly is more important than ever," Lidl GB's chief executive Christian Hartnagel said.
"Through our store connections, and through this additional donation, we are able to directly support groups who are out in our communities doing an exceptional job of looking after the most vulnerable."
Sarah George
© Faversham House Ltd 2023 edie news articles may be copied or forwarded for individual use only. No other reproduction or distribution is permitted without prior written consent.