Sustainability Leaders Awards 2021: Meet the judges
With the 2021 Sustainability Leaders Awards entry deadline approaching, edie takes a closer look at the esteemed panel of judges who will be presiding over this year's submissions.
---
The edie Sustainability Leaders Awards are back, bigger and better than ever for 2021 with a host of new categories, new judges and an exciting virtual ceremony dedicated to accelerating the green recovery and solving the climate emergency.
Industry experts from Global Action Plan, Business in the Community (BITC), the Carbon Trust and WRAP are among the judges for this year's Awards, which recognise excellence across the spectrum of sustainable business.
The official entry deadline is Friday 30 October 2020. The Awards will then take place as a special virtual ceremony on Wednesday 3 February 2021.
Now in their 14th year, the Awards recognise excellence across the spectrum of green business; from the best efficiency programmes through to product innovations, from stakeholder engagement and social sustainability initiatives to the people on the ground who are making change happen.
Once again, the Awards will be running alongside edie's flagship Sustainability Leaders Forum, which is also taking place virtually in February 2021.
Meet the Judges…
Susanne Baker
Head of Programme, Environment and Compliance
techUK
Susanne is responsible for techUK's Environment & Compliance Programme. The programme, which spans issues such as eco-design, chemicals policy and producer responsibility legislation to conflict materials, circular economy and climate change policy, helps techUK members to get to grips with the latest compliance issues, policy developments and environmental trends, and in turn works with government to ensure that regulation in this area is targeted and effective. 
---
Mike Barry
BITC Environment Leadership Team
Mike is a sustainable changemaker and former Director of Sustainable Business (Plan A) at Marks and Spencer. Mike spent more than 14 years at the retailer and almost six years overseeing the ambitious Plan A strategy. He is a passionate believer that we need a fundamentally different way to doing business, one that's good for customers, colleagues, citizens, communities, society and planet alike.
---
Gudrun Cartwright
Environment Director
Business in the Community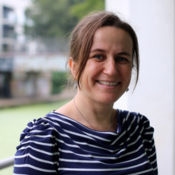 Gudrun is Environment Director at Business in the Community. She is a strong advocate for the ability of business leadership to drive positive change for people and planet. Gudrun leads BITC's Environment programme focused on 'smart growth' – creating prosperity and opportunity through a rapid transition to a resilient, net zero carbon, circular economy that restores the health of water, land and biodiversity in urban and rural areas. 
---
Elaine Cohen
Managing Director
Beyond Business
Elaine is an expert voice in the field of CSR, sustainability strategy and reporting and the CSR interface with Human Resources Management. Elaine is the founder manager of Beyond Business, a specialist CSR Consulting and Sustainability Reporting firm, working with clients on all continents.
---
Michael Rea
Chief operating officer
The Carbon Trust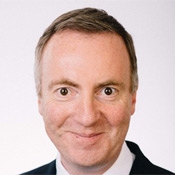 Michael joined the Carbon Trust in 2002 as Director of Strategy, responsible for developing existing and new services to reduce carbon emissions and develop low carbon technologies. He has carried out a number of strategic and operational roles at the Carbon Trust, including Director of Technology Development and his current role of Chief Operating Officer.
---
Anya Ledwith
Director
Eshcon
Anya has a mission to make environmental management the business norm. Founder of award-winning consultancy Eshcon, Anya works with a range of sectors, from micros to multinationals, on ISO 14001 EMS, carbon reporting & ESOS energy audits. Being both a consultant and implementer of systems, Anya see both sides & understand the challenges faced, so tailoring advice accordingly. This helps clients embed the environment into core business activities and so gives them the results they are looking for: real improvements & commercial benefits.
---
Anita Longley
Chair
Institute of Corporate Responsibility & Sustainability
Anita has over twenty years' experience at a senior level in the private and public sector. She is CR professional with particular expertise in sustainability in the energy industry. Anita is currently Chair of the Institute of CR and Sustainability, (ICRS). Anita is also a trustee of the Scottish Power Foundation and until recently NED at Secure Meters. As Director of CR at RWE npower for 12 years, Anita established the CR Team and developed the CR strategy for the UK business and for the generation business across Europe. 
---
Peter Maddox
Director
WRAP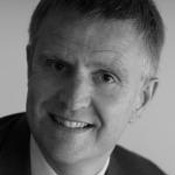 Peter joined WRAP in 2006 and became Director in 2016. He has worked on the market development of recycled materials, built WRAP's strategy and planning function, and managed WRAP's resource efficiency programmes for Defra. He developed WRAP's new business strategy around a circular economy framework, and in 2015 established the Resource London partnership with the London Waste and Recycling Board. As Director for WRAP UK, he is responsible for WRAP's work on food, textiles, plastics and recycling in the UK.
---
Henry Majed
Co-founder
MyMynd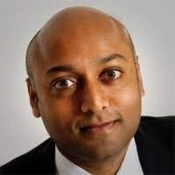 Henry is a Future Proofer tackling the impact of Covid19 on Mental Health & Wellbeing in business and society. He recognises the potential for business to contribute at scale towards achieving the SDGs, and passionate about developing the next generation of responsible leaders. Henry was previously the Partnership Director at Innovation Gateway.
---
Ryan Jude
Associate
Green Finance Institute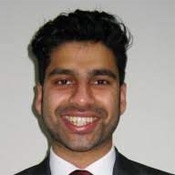 Ryan is a former investment banker and now associate at the Green Finance Institute. The GFI brings together global experts and practitioners to co-design sector-specific solutions that channel capital towards an inclusive, net-zero carbon and resilient economy.
---
Sarah Mukherjee
Chief Executive
IEMA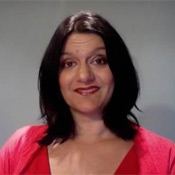 Sarah is a former award-winning environmental BBC journalist and was the chief executive of the Crop Protection Association (CPA) for three years. In June, Sarah was appointed as chief executive of the UK's leading professional body for environment and sustainability professionals, IEMA.
---
Mike Pitts
Interim Challenge Director – Transforming Construction
Innovate UK
Mike is Interim Challenge Director for the Transforming Construction ISCF Challenge at Innovate UK. He was previously Head of Urban Systems covering the priority areas of Urban Living and Smart Infrastructure. Mike has also led on embedding sustainability across Innovate UK's strategy and programmes since he joined in November 2012. He has also led Clean and Cool entrepreneur Missions in 2013 to Brazil and 2015 to San Francisco. Mike also ran the Resource Efficiency programme during 2013/14.
---
Trewin Restorick
Chief Executive
Hubbub
Trewin is Founder and CEO of the award-winning charity Hubbub UK which transforms the way environmental messages are communicated by bringing people and organisations together as a force for good. He is also Chair of Student Hubs http://www.studenthubs.org/ Previously Trewin created Global Action Plan the UK's leading environmental behaviour change charity. Trewin is a frequent media commentator on environmental issues and was trained by Al Gore as one of his climate change ambassadors.
---
Mike Thornton
Chief executive
Energy Saving Trust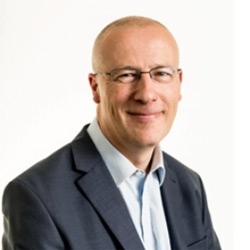 Mike Thornton assumed the role of chief executive in April 2020. Mike holds a First Class Honours degree in genetics and started out as an academic undertaking research as a PhD student. He went on to work for seven years in the private sector in software development management with what is now Nestle in York, before joining Friends of the Earth Scotland for three years as their development coordinator.  He then became the first director at LEEP (now Changeworks), a regional NGO working on energy efficiency, transport and recycling.
.
---
Sally Uren,
Chief Executive
Forum for the Future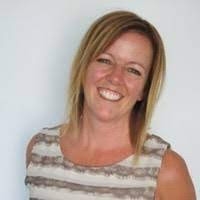 Sally is Chief Executive at Forum for the Future with overall responsibility for delivering Forum's mission to accelerate a big shift towards a sustainable future by catalysing transformational change in global systems. Sally also helped initiate Net Positive, a coalition of leading businesses, all working to define the next wave of corporate sustainability.
---
Charlotte West
Strategic Account Director
Global Action Plan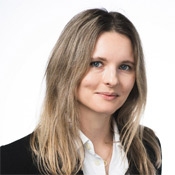 Charlotte has more than a decade of experience working with and inside major businesses to create a more environmentally sustainable and socially just world. Advising, driving and partnering with 40+ companies from a range of sectors to embrace Sustainable Business and Corporate Responsibility. Charlotte also has a Masters in Environment & Sustainable Development from UCL.
---
Martin Fry
Chair of BSI Energy Management Standards Committee and President 
ESTA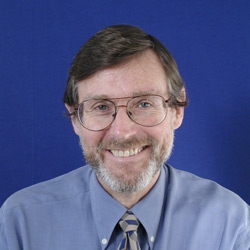 Martin Fry has been in the energy management consultancy business for many years.  He now plays a major role in international energy management standards, committee chair for the British Standards Institute and heading UK delegations to drafting committee meetings, for example for ISO 50001 on Energy Management and ISO 50002 on Energy Audits. Martin is a Royal Academy of Engineering Visiting Professor at City, University of London, where he is a module leader for the Energy and Environmental Technology and Economics Master's Degree. Martin is Hon President of the Energy Services and Technology Association.  On ESTA's behalf he is a member of the Executive Council of the Parliamentary Group for Energy Studies, PGES.
---
Nick Turton
External Affairs Director  
Energy Institute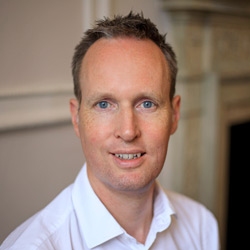 Nick Turton is External Affairs Director at the Energy Institute, the chartered professional membership body that brings together expertise for urgent global challenges. He is working to build the professional status of those working in energy and to reinforce the role of evidence and expertise at the heart of the public debate, so that energy, and its critical role in our world, is better understood, managed and valued. He is a board member of the Energy Leadership Panel of the Chartered Institute of Public Relations.
---
The official entry deadline is Friday 30 October 2020. The Awards will then take place as a special virtual ceremony on Wednesday 3 February 2021.
edie staff
© Faversham House Ltd 2023 edie news articles may be copied or forwarded for individual use only. No other reproduction or distribution is permitted without prior written consent.