Teemill's closed-loop T-shirts and carbon-neutral cement: The sustainability success stories of the week
As part of our Mission Possible campaign, edie brings you this weekly round-up of five of the best sustainability success stories of the week from across the globe.
---
This weekly round-up explores how businesses across the world are ramping up efforts across all areas of sustainable development
Published every week, the new series charts how businesses and sustainability professionals are working to achieve their 'Mission Possible' across the campaign's five key pillars – energy, resources, infrastructure, mobility and business leadership.
From the expansion of a project bringing renewable power to off-grid communities in Africa, to the launch of closed-loop T-shirts made on the Isle of Wight, each of these projects and initiatives is empowering businesses to play their part in achieving a sustainable future, today.
ENERGY: OVO Foundation to bring clean power to 300,000 people in Kenya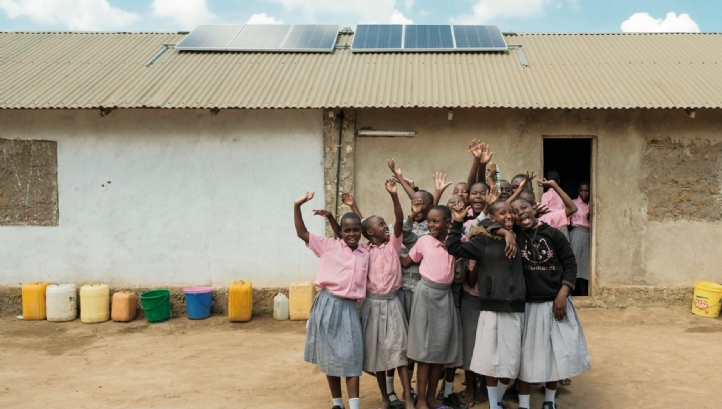 To put it bluntly, the world is currently off track to achieve Sustainable Development Goal (SDG) 7, Clean Power for All. Around 1.1 billion people worldwide are believed not to have access to electricity – a problem which is particularly pronounced in Sub-Saharan Africa, where 600 million of these people live.
In a bid to bring clean power to this region, OVO Energy's charitable arm The OVO Foundation is expanding its off-grid solar and storage project in Kenya, known as Project Jua. Conducted in association with the Kenyan Government, the project has seen 20 arrays installed across two of the country's poorest counties – Turkana and Kilifi – since its launch in 2017. Power generated and stored using these facilities is being used to power establishments which offer education and healthcare.
The expansion will enable dozens more solar systems to be installed across three additional counties – Kwale, Taita-Taveta and Isiolo – and for more to be developed in Turkana and Kilifi. According to OVO Energy, electrification in each of these regions is far below the national average of 56%. The expansion will reach 300,000 people and is being funded by the utility's customers, who can choose to add a charitable donation to the OVO Foundation on their bills.
"Energy is an enabler that lays the foundation for effective and meaningful human development; without it, not much else is possible," Gaby Sethy, head of the OVO Foundation, said.
"By lighting rooms and powering equipment, we are creating a safer environment for those accessing healthcare services and helping bridge the rural-urban digital divide in education."
RESOURCES: Teemill debuts innovative, closed-loop T-shirts
The global fashion sector is believed to employ more than one in ten working-age people in the world and is therefore a key driver of economic growth. But it is also a key driver of waste, churning out 100 billion garments and 20 billion pairs of shoes annually, most of which will be sent to landfill or incineration at the end of their life.
Several of the world's largest fashion firms are therefore taking action to make fashion a more resource-efficient business, from C&A launching 'cradle-to-cradle' jeans and T-shirts, to H&M venturing into the repair and customisation market.
Building on this trend, fashion and tech startup Teemill this week launched its first range of "circular" T-shirts, which are designed to be mechanically recycled or composted at the end-of-life stage. The shirts, which are made from 50% recycled organic cotton and 50% virgin organic cotton, each have a unique code on their labels that the customer can scan when they are finished with the item. Shoppers are then given a coupon for £5 off their next shirt and encouraged to post the garment back to Teemill's recycling facility on the Isle of Wight. In order to prevent waste at factory level each of the shirts is printed to order, using technology powered with 100% renewable electricity.
"Slowing down fast fashion won't fix it – but when we took material people normally throw away at the end and make new products from it at the start, it changed everything," Teemill's design engineer Mart Drake-Knight said. "What is needed is the technology to make the reverse logistics of fashion possible and economical. That's exactly what we've done." 
MOBILITY: Global challenge to help decarbonise international shipping goes live
According to a report by the European Parliament, the international shipping industry is currently responsible for about 2.5% of global CO2 emissions – but this proportion could rise to 17% by 2050 if the sector is left unregulated. The good news is that, since the International Maritime Organisation (IMO) approved a roadmap through to 2023 on the global adoption of an emissions reduction strategy in 2016, more than 170 countries have reached an agreement to reduce CO2 emissions from their respective maritime sectors by at least 50%, against a 2008 baseline.
Aiming to incentivise further action, the IMO this week launched a joint two-year low-carbon innovation project with the Norwegian Government. Called GreenVoyage-2050, the scheme will provide financial and practical assistance to states and nations working to develop clean shipping technologies such as alternative fuels and electric vessels. Eight countries from five "high-priority" areas – Asia, Africa, Latin America, the Pacific and the Caribbean – will initially take pilot roles in the scheme, with the IMO hoping for 50+ nations to take part by 2021.
"By addressing one of the highest-priority environmental issues faced by the maritime transport sector and by catalysing the development of technological solutions, GreenVoyage-2050 can substantially contribute to the UN SDGs and the objectives of 'blue' economic growth in developing regions," the Norwegian Ministry of Climate and Environment's specialist director Sveinung Oftedal said.
THE BUILT ENVIRONMENT: Hammerson turns to AI to optimise shopping centre energy use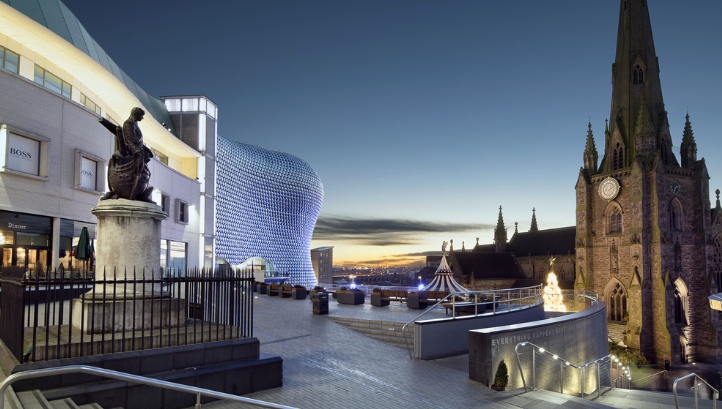 Although the business case for using  Artificial Intelligence (AI) is still in relative infancy, big-name businesses across all sectors have begun to explore how its applications could transform their efficiency processes, generating sizeable cost, energy, waste and carbon savings.
Following in the footsteps of companies like Google, Anglian Water and Aggregate Industries, property development giant Hammerson this week revealed that it is using AI to optimise energy use at the Bullring shopping centre in Birmingham on a day-ahead basis. Developed by startup Grid Edge, the AI system uses thermal sensors and real-time energy market data to optimise the heating, ventilation and air cooling (HVAC) systems at the centre, predicting when peaks and troughs in both temperature and energy prices will occur. It then advises the user on how to most efficiently set timers to make sure the building remains within its comfort limits while minimising energy costs and the carbon footprint of the power it consumes.
Hammerson initially used the AI platform for a six-week pilot but, after the technology cut £23,000 off the firm's energy bills during this period, it has agreed to make it a permanent fixture at the Bullring. It will also explore whether the platform can be applied across its wider portfolio, the company's Head of Sustainability Louise Ellison wrote in a blog post.
"The speed and flexibility of response that [AI] gives us has to be the way forward for major energy consuming assets," Ellison wrote.
BUSINESS LEADERSHIP: Heidelberg Cement vows to launch carbon-neutral products by 2050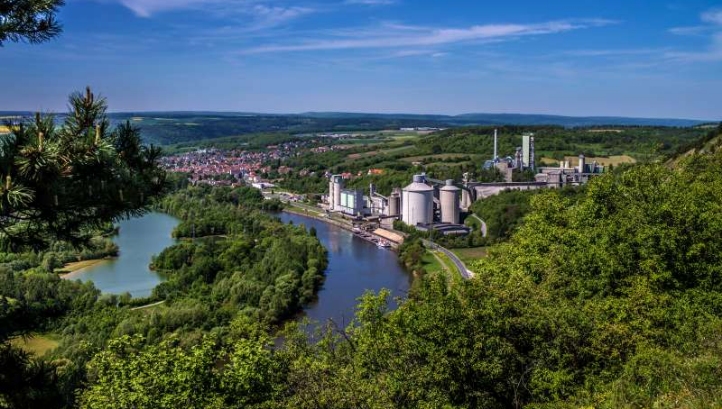 Cement is the second most polluting industry after steelmaking, according to the CDP. The sector notably accounts for 6% of global CO2 emissions.
It was therefore inspiring to see Heidelberg Cement become the first company within the cement industry to achieve verification from the Science-Based Targets initiative (SBTi) for its new emissions reduction ambitions this week. The firm is targeting a 15% reduction in the direct (Scope 1) emissions per tonne of its materials by 2030, against a 2016 baseline, and a 65% reduction in power-related (Scope 2) emissions per tonne of materials within the same timeframe.
More broadly, Heidelberg Cement is aiming to cut its absolute greenhouse gas (GHG) emissions by 30% by 2030, against a 1990 baseline. It is yet to set goals beyond this in stone, but the company's chairman of the managing board, Bernd Scheifele, said it hopes to create carbon-neutral cement by 2050.
Scheifele said: "Our goal is to realise the vision of CO2-neutral concrete by 2050 at the latest. In the coming years, we want to make significant progress in this direction, and the SBTi's approval is a clear proof of our strong commitment."
Sarah George
© Faversham House Ltd 2023 edie news articles may be copied or forwarded for individual use only. No other reproduction or distribution is permitted without prior written consent.