Tesla's extended range EVs and off-grid treehouses: The best green innovations of the week
Every week, numerous eye-catching and potentially transformational innovations are being developed to help businesses and nations turn their green ambitions into actions. Here, we round up six of the best.
---
With Extinction Rebellion having ended its protests in London, you'd be forgiven for thinking it's been a quieter week for green news here in the UK. 
And while the front pages have widely been dedicated to the arrival of Prince Harry and Meghan Markle's first child together – and to Tottenham Hotspur's unexpected defeat of Ajax on Wednesday night (8 May) – our newsfeeds have also heavily featured news of the UK's first week without coal-fired power generation since the 19th century and coverage of the UN's warning over a global biodiversity "crisis". 
At the same time, green innovations which could help businesses and nations lead the development of a resource-efficient, low-carbon, socially equal world have continues to be developed and scaled up. 
In this round-up, edie outlines six of the most promising green innovations to have emerged this week.
The 'Tesla' of electric ships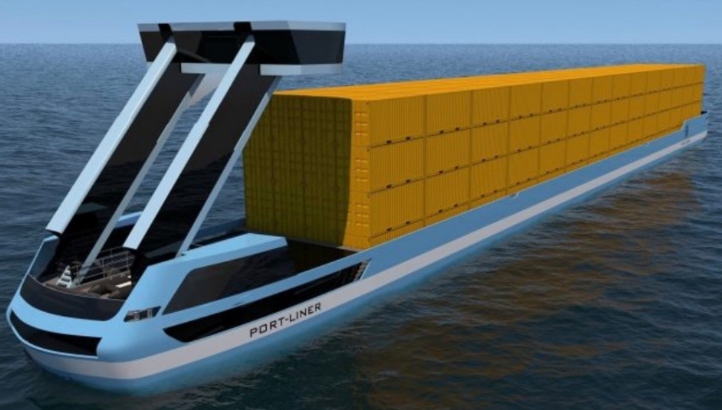 According to a report by the European Parliament, the international shipping industry is currently responsible for about 2.5% of global CO2 emissions – but this proportion could rise to 17% by 2050 if the sector is left unregulated.
The good news is that a number of clean technologies have begun to take hold in the maritime sector, including closed-loop biofuels and smaller electric vessels. But, as with the road transport sector, larger vessels are proving harder to abate. A potential solution to this challenge comes from Dutch shipbuilder Port-Liner, which is developing a battery-powered barge capable of carrying 280 shipping containers.
The first phase of the €107m project to build the first 15 boats is due to be completed this autumn, when six will complete their maiden voyages on the Wilhelmina canal in the Netherlands. Port-Liner claims that the vessels will be capable of running for 34 hours between charges and estimates that the first six will mitigate the need for 23,000 trucks within their first year of operation.
Extended-range EVs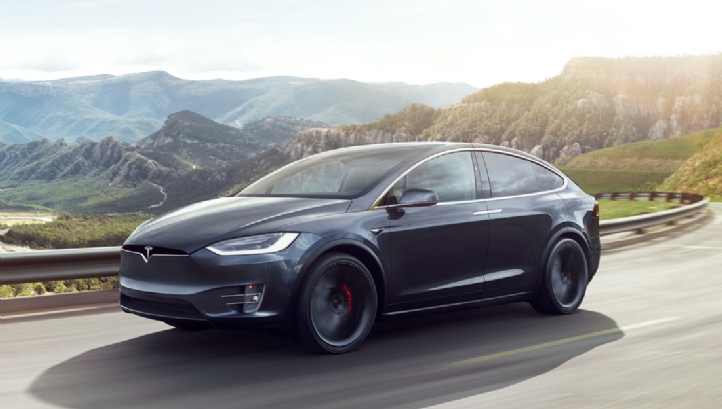 Also on the topic of e-mobility, Tesla this week posted an update to its Model X and Model S series, claiming that the new additions are the "longest-range" fully electric vehicles (EVs) in production.
The Long Range versions of the Model S and Model X can travel 375 and 325 miles on a single charge respectively, according to the California-based automaker. Both models have a top speed of 155mph and can allegedly charge within four hours when a Tesla-branded charging point is used.
The Long Range Model S is retailing at £80,800, compared to around £71,000 for the standard version. As for the Model X, the price gap between the Long Range (£84,800) and regular (£75,700) versions stands at £9,100.
Low-carbon fish feed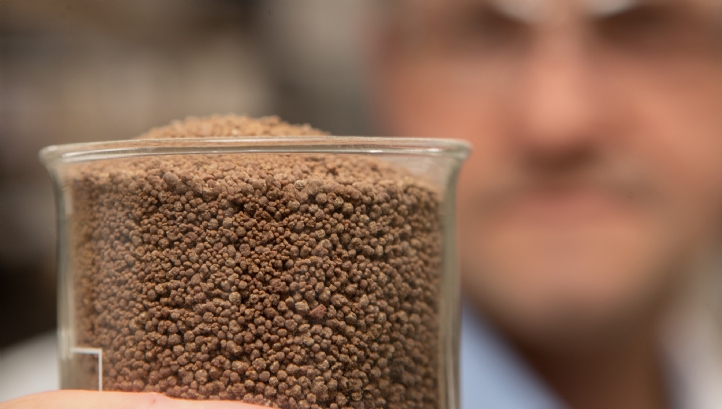 Meat, seafood and dairy production is arguably the centre of the food industry's climate problems, accounting for around 15% of all global greenhouse gas (GHG) emissions – but this makes it an area where solutions could provide the most impactful change. And with almost half  (45%) of the sector's emissions accounted for by feed production and processing, innovations in this area are beginning to emerge.
Seafood giant Thai Union this week marked a world first by offering members of the public a taste of commercially farmed shrimp fed with protein produced from natural gas. Called Feedkind and developed by alternative protein startup Calysta, the feed is made by fermenting natural gas with protein-rich microorganisms until they begin to multiply. They are then extracted, dried and processed into a powder, which is compressed into pellets. Excess water and nutrients are fed back into the system.
Calysta claims that one commercial-scale production plant for the feed could replace the need for a land area as big as Chicago to be turned into soy farmland. It currently manufactures its feed at a market introduction sized facility in Teeside. 
'Tree pod' housing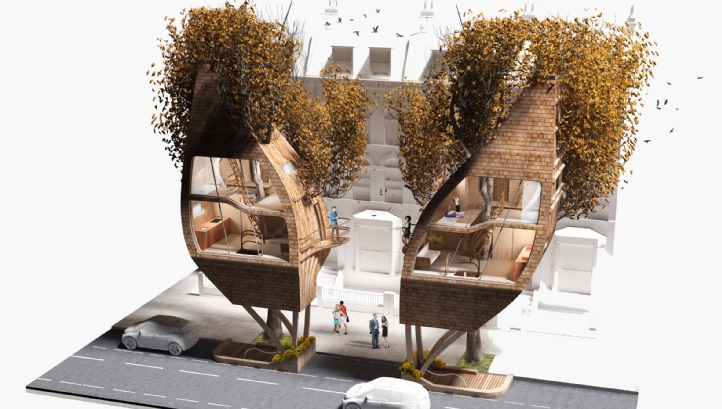 As is the case with many other urban developments across the world, London is currently faced with the dual challenges of minimising carbon emissions and air pollution while expanding in order to provide affordable, futureproof housing for an ever-growing population.
In a bid to tackle these issues simultaneously University of Westminster graduate Matthew Chamberlain has designed a starter home which is designed to merge with new or existing trees and take up the same amount of space as a car-parking bay. The leaf-shaped structures, called Street Tree Pods, are made from wood and coated with cedar shingles. A number of green features are built-in to the design, including air-source heat pumps, rainwater collection systems, passive daylighting and natural ventilation.
The innovation is currently only in the concept phase, but with the right investments, Chamberlain sees it becoming an ideal and scalable solution for housing students, young professionals and first-time buyers, or those who are homeless. It would also, he argues, encourage people to start viewing trees as key pieces of infrastructure for cities. Each of the Pods is designed to house one person and to be completely self-sufficient.
AI-powered satellite emissions tracking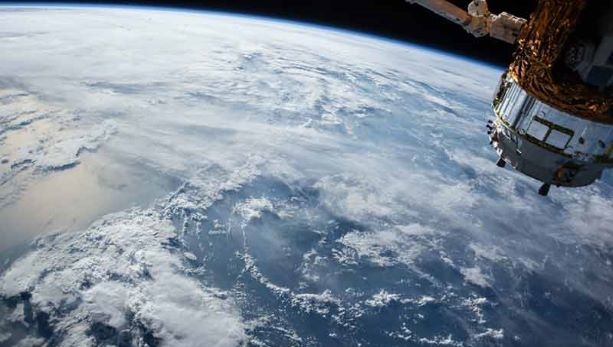 Satellite monitoring has been used to tackle a vast array of sustainability challenges in recent times, from tracking the sustainability of food supply chains and combatting deforestation caused by the cotton industry, to locating and eliminating energy inefficiencies in buildings, tracking oil spills and preventing illegal shipping.
This week saw Carbon Tracker receive a $1.7m grant from Google to use satellite imagery and artificial intelligence (AI) systems to quantify greenhouse gas (GHG) emissions from the world's largest power plants in real-time. Carbon Tracker will use the money to finance an AI-powered satellite system which uses thermal infrared technology and visual spectrum recognition to detect emissions, running this information through multiple processing algorithms. This process will result in quantitative, plant-specific data around emissions, which will be made available to the public online.
Carbon Tracker has been using satellite monitoring for this purpose for almost a decade, but the AI should enable for more accurate and more rapidly updated data.  It will run the technology in partnership with the World Resources Institute (WRI), which maintains the world's most comprehensive database of power plants, and smart energy systems non-profit Watt Time.
Satellite mapping and AI were both named in edie's 2019 round-up of the emerging technologies set to shake up sustainability this year.
'Smart' water leak monitors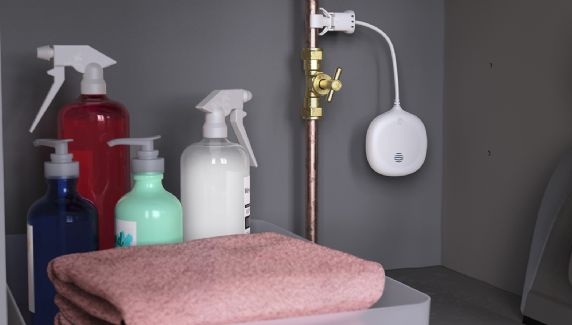 Following warnings from the Environment Agency (EA) that England could run short of water within the next 25 years, innovations which help to conserve water are likely to be highly sought-after. While we have previously featured solutions for businesses and communities in warmer developing nations, such as water-from-air systems and waterless toilets, this week saw metering technology provider Hive unveil a system for the UK's domestic properties.
After EA research found that one-third of the average home's water use is currently accounted for by leaks, the firm began developing a leak sensor system. Launched on Monday (6 May), the technology uses pressure and temperature sensors to detect unusual flow levels through the mains pipe. This information is then related to the homeowner or tenant through a smartphone app, enabling them to flag the issue up with their landlord or water utility.
Hive claims that the system is capable of monitoring "the smallest of water flows" – i.e., a drip or two happening within a seven-second period. Anglian, Northumbrian and South East Water this week began operating the first real-world, full-scale trials of the systems across thousands of domestic properties.
Sarah George
© Faversham House Ltd 2023 edie news articles may be copied or forwarded for individual use only. No other reproduction or distribution is permitted without prior written consent.