Tesla's generation licence granted and Amazon's climate pledge grows: The sustainability success stories of the week
As part of our Mission Possible campaign, edie brings you this weekly round-up of five of the best sustainability success stories of the week from across the globe.
---
Published every week, the new series charts how businesses and sustainability professionals are working to achieve their 'Mission Possible' across the campaign's five key pillars – energy, resources, infrastructure, mobility and business leadership.
Despite the economic shockwaves being felt globally as a result of the coronavirus pandemic, projects and initiatives which empower businesses to play their part in achieving a sustainable future, today, are continuing to launch and scale-up. 
ENERGY: Tesla granted UK electricity generation licence
As the energy transition continues, ever more non-utility firms are foraying into electricity generation and related services. VW Group, for example, launched a new business arm specialising in electric vehicle (EV) charging, renewable energy and flexibility last year.
Building on this trend, Tesla was this week granted an electricity generation licence in the UK, following its initial application last May. Tesla is reportedly deciding whether to build a UK Gigafactory in Somerset, complete with onsite solar generation technology. Aside from selling excess electricity generated at the facility to the grid, the licence will enable Tesla to develop virtual power plants – digitally-connected networks of EVs, batteries and generation infrastructure. Tesla is centring its virtual power plant designs around its 'Autobidder' technology platform, which aggregates distributed energy and uses machine learning to balance the grid.
Tesla notably already holds electricity generation licences in its US and German markets. As well as vehicles, the firm produces utility-scale and domestic-scale battery storage units.
RESOURCES: Asda phases out plastic forks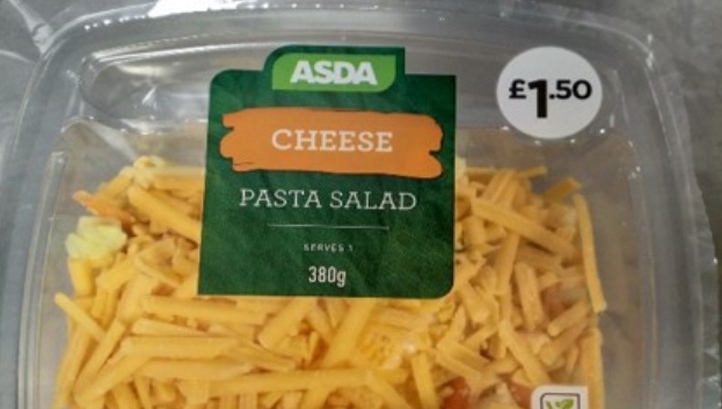 Like all UK supermarkets, Asda has come under increasing pressure from consumers to reduce its plastics footprint in recent years. It has pledged to reduce the total amount of plastics used in its own-brand packaging by 15% by February 2021, against a 2018 baseline, and to ensure that 30% of the plastics it uses in packaging are from recycled feedstocks by December 2020.
In its latest stride towards meeting the former of these targets, Asda is removing plastic forks from its range of own-brand salads and protein bowls, beginning this month. At present, the supermarket distributes 24.5 million forks in these lines every year, which it claims is equivalent to 41 tonnes of plastics.
The new fork-free packaging will enter circulation on 25 June, alongside a new packaging format for asparagus, whereby the plastic tray has been removed. Asda recently transitioned its best-selling steak lines to plastic-free packaging.  
MOBILITY: Hubbub uses electric vans and cargo bikes to redistribute surplus food
When lockdown was first announced in the UK, many businesses facing closure had to develop innovative ways of redistributing excess food. They have since been supported by a new Government grant, with the aim of diverting 14,000 tonnes of food from landfill and to those in need.
Among the recipients of grant funding is Food Connect – a Milton-Keynes-based service delivering packages of sundries directly to those on low incomes and those required to shield. Only electric vans and e-cargo bikes are used to deliver the packages, meaning that the service does not negatively contribute to air pollution or carbon emissions. The service is coordinated by environmental charity Hubbub and has received funding from CAF Venturesome, The National Lottery Community Fund, and Milton Keynes Council, as well as practical support from FareShare.
Although lockdown is now starting to ease, Hubbub has committed to running the service for at least six months. Once this period is over, Hubbub will share data and learnings from Food Connect openly and assess the feasibility of rolling the service out in other UK locations.
Hubbub's network of community fridges notably had to close in line with lockdown restrictions. Work to install a further 50 fridges also had to be put on pause temporarily.
THE BUILT ENVIRONMENT: Green building materials market 'set for post-Covid-19 boom'
In this section of our sustainability success stories roundup, the edie team usually likes to shine a spotlight on a particularly innovative green buildings, like Bloomberg's London office, Ikea's Greenwich store and Forest Green Rovers' proposed wooden stadium.
This week, however, we're turning to wider market trends. New analysis from Reports and Markets this week concluded that the global market for low-carbon and energy-saving building materials will grow by more than $187bn (£148bn) through to 2027, despite the impending recession. Analysts believe the market will see compound annual growth of 8.6% as nations and states set more stringent climate targets and seek to deliver "green" recovery packages.
Insulation is set for a particular boom, the analysis concludes, with the global insulation materials market forecast to reach a market size of $71bn (£57bn) within seven years, up 4.6% on present levels. Retrofitting is a key point in many reputable green recovery policy briefings, including those produced by the IEA and Aldersgate Group. This is because it can create high levels of jobs in a relatively short period of time and would help decarbonise one of the key contributors to climate change – the existing building stock.
BUSINESS LEADERSHIP: Verizon, Reckitt Benckiser and Infosys pledge to become carbon-neutral by 2040
Amazon's 'Climate Pledge' – a set of sustainability commitments headlined by a 2040 carbon-neutrality target – was one of the biggest sustainability stories of September 2019. The e-commerce giant had faced mounting pressure from consumers, investors and its own staff to firm up its environmental ambitions and actions in line with its scale. It worked with non-profit Global Optimism, the brainchild of Christiana Figures, to develop the pledge.
Now, three more companies have committed to the same pledge, namely Dettol and Durex owner Reckitt Benckiser, US telecommunications giant Verizon and Indian IT services firm Infosys. The commitment binds these firms to addressing all net direct (Scope 1), power-related (Scope 2) and indirect (Scope 3) emissions a decade ahead of the IPCC's suggested absolute deadline of 2050.
The announcement came in the same week that Amazon completed its application to the Science-Based Targets initiative. It now has a 24-month window in which to get its goals rubber-stamped in line with a 1.5C trajectory.
Amazon's founder Jeff Bezos said he is hoping to see more companies "use their size and scale to fight climate change" and to "step up and show leadership" by going carbon-neutral before 2050.
Sarah George
© Faversham House Ltd 2023 edie news articles may be copied or forwarded for individual use only. No other reproduction or distribution is permitted without prior written consent.