The climate FaceApp alternative and Tesla's superchargers: The best green innovations of the week
Every week, numerous eye-catching and potentially transformational innovations are being developed to help businesses and nations turn their green ambitions into actions. Here, we round up five of the best.
---
It's undeniably been one of the biggest weeks for green policy in a long time, with key figures across the UK's green economy setting out their key asks for new Prime Minister Boris Johnson and having their say on new Business and Environment Secretaries Andrea Leadsom and Theresa Villiers. 
In the midst of all of the action, the Department for Business, Energy and Industrial Strategy (BEIS) released a flurry of documents to strengthen approaches to environmental regulation, energy policy and packaging production.
From consultations to new white papers, the documents covered an array of key green economy areas including energy, carbon capture and storage (CCS) and packaging. But some companies are already ahead of the policy game, having developed concepts, products and systems to tackle some of the world's most pressing environmental and social challenges. Here, we round up five of the innovations that are helping businesses and governments achieve a sustainable future, today.  
Tesla's new 'supercharger'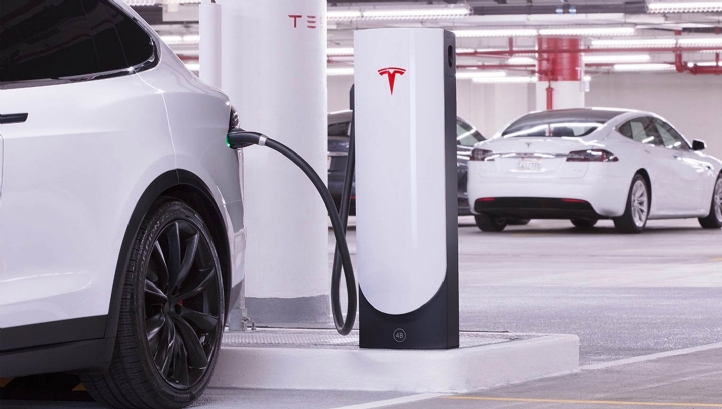 A lack of charging infrastructure and the fact that most electric vehicles (EVs) do not boast as much of a range on a full charge as their diesel-powered counterparts have repeatedly been cited as widespread barriers to EV adoption among businesses and individuals alike.
Because of this, a number of innovative charging and long-range technologies are being brought to market, from long-range solar cars to domestic V2G-enabled chargers. Unsurprisingly, Tesla is keen to get in on this trend, and has this week unveiled more details about its next-generation 'Supercharger' station, V3. It claims that the 1MW cabinet supports peak rates of 250kW per car, delivering 75 miles of charge in just five minutes.
The first of the V3 stations was switched on on California's west coast this week and will now be adapted to support Tesla Model 3s. Tesla will then work to roll out software updates for its Model S and Model X cars to ensure V3 compatibility, before installing more Supercharging units.
Biodegradable dresses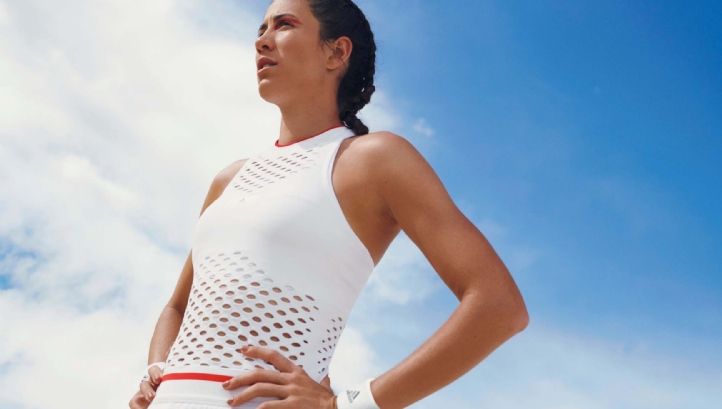 Fashion has a big circular economy problem, with most garments now made from hard-to-recycle textile blends – that typically contain plastic fibres and are therefore not biodegradable or compostable. As a result, less than 1% of all textiles collected for recycling are therefore currently mechanically recyclable.
Stella McCartney this month debuted two solutions to the challenge. The first, a 100% recycled and recyclable hoodie, featured on an earlier edition of this roundup. The second is a tennis dress made using cellulose-based yarn and Microsilk – a vegan silk alternative made using water, sugar and yeast. Designed to fully biodegrade outside of industrial conditions and developed in partnership with materials technology startup Bolt Threads, the dress was debuted at Wimbledon 2019.
As with the hoodie, the dress is currently a prototype only. Only one exists at present, making it more of a statement of intent than a sign of an immediate business transformation.
Greenpeace's 'EarthApp'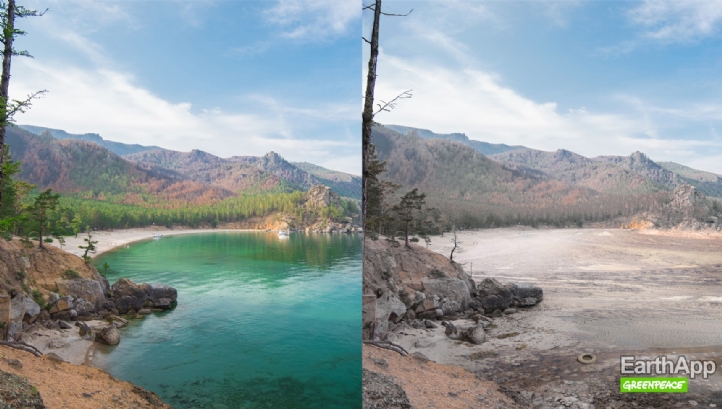 Over the past fortnight or so, you'll have probably seen lots of celebrities – as well as your friends, family and colleagues – sharing edited photos depicting what they'll allegedly look like when they're elderly. Such images are generated using photo editing app FaceApp and have spurred the popularity of the #OldChallenge tag on social media.
In response to the technology-based trend, Greenpeace has partnered with Russian creative agency Isobar to develop #EarthApp, a digital photo filter capable of processing images of landscapes to show what they could look like by the end of the century, if nothing is done about climate change.
The companies have applied the technology to three images of places of natural beauty in Russia, including the Nera river near St Petersburg, in a bid to foster greater awareness about the immediacy of pressing ecological challenges. It will not be open-sourced for others to use at this point in time.
Food redistribution software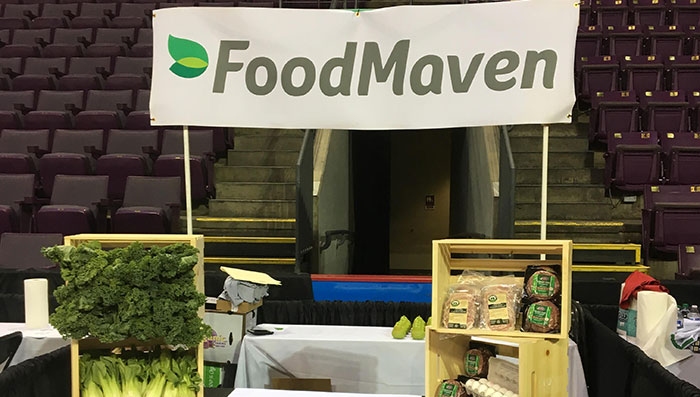 In the UK alone, more than 10.2 million tonnes of food are wasted at post-farm-gate level every year, with the majority of this waste being generated at either a domestic or retail level. Several tech-led solutions to this challenge have emerged in recent years, including food sharing apps like Too Good to Go and Olio, "smart" weighing scales for hotels and restaurants and even bins which use artificial intelligence (AI) to measure not only the amount of food waste which is deposited, but which items are most commonly wasted.
Building on this trend is software startup FoodMaven, which recently secured backing from Hilton for its digital surplus and sustainable food "marketplace". The software platform links companies with surplus food to those looking to purchase food at a discount of up to 50%. In many cases, companies looking to offload surplus of one product are looking for extra of another – so the software enables a more dynamic supply chain.
FoodMaven states that more than 500 items are listed through its software on a typical day, including "wonky" produce from farms and excess protein initially purchased by restaurants. It operates the redistribution service around the Fort Worth area in Texas and across the entirety of Colorado, with the software also ensuring that food travels as few miles as possible.
Surplus food dehydrators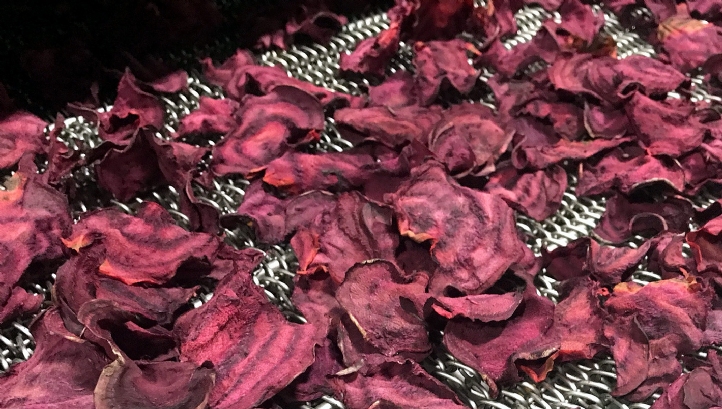 Even with a variety of solutions to post-farm-gate food waste beginning to hit the market, the problem of waste before this point is often overlooked. But research from WRAP this week revealed that tackling this issue in the UK alone could keep £1.2bn worth of food in the economy every year – the majority of which is fruit and vegetables.
A potential solution to the farm-level food waste mountain comes from Californian food tech company Treasure8 which, in partnership with the US Department of Agriculture and University College Berkley, has developed a tool capable of fully dehydrating fruit and veg without removing any nutrients. The system is called Sauna and can be either taken directly to farms and other companies in the form of a portable miniature unit or operated at scale. There is currently only one industrial-scale unit in operation, on Treasure Island, San Francisco. Treasure8 claims that this facility is up to 82.5% more energy-efficient than a comparable freeze-drying unit.
Treasure8 is currently trialling two ranges of snacks made at the facility – Ground Rules fruit and vegetable chips and a One Smart Cookie biscuits, which include 25% vegetables by volume. It is seeking further funding to expand its model and develop additional lines.
Sarah George
© Faversham House Ltd 2023 edie news articles may be copied or forwarded for individual use only. No other reproduction or distribution is permitted without prior written consent.