Tree-planting drones and textile recycling: The best green innovations of November 2020
Every month, numerous eye-catching and potentially transformational innovations are being developed to help businesses and nations turn their green ambitions into actions. Here, we round up six of the best from November 2020.
---
As November ends, we bid a fond farewell to one of the busiest months in edie's editorial calendar.
Alongside our three-day Net-Zero Live conference and broader Net-Zero November campaign, the team have been covering big green policy stories like the US election, Canada's net-zero target and the UK's long-awaited National Infrastructure Strategy. That's not to mention the multitude of events that have taken place in place of COP26's original date, or Boris Johnson's ten-point plan for a green recovery from Covid-19.
Sustainability-related announcements from the private sector have been coming in thick and fast, too. Businesses including Diageo, Vodafone and KPMG set new net-zero targets, for example, while Tesco brought its net-zero deadline forward from 2050 to 2035 and SSE debuted a just transition plan.
All the while – despite decreased investments in some fields –  innovators have continued to develop or scale up new products, concepts and systems which could help corporates and governments to lead the development of a resource-efficient, low-carbon, socially equal world.
In this round-up, edie outlines five of the most promising green innovation stories from October 2020.
A step forward for textile recycling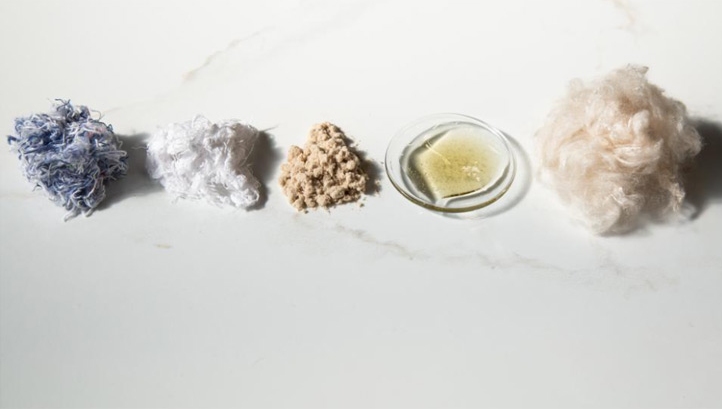 The Ellen MacArthur foundation estimates that just 12% of the clothing sold globally each year is recycled. Of this clothing, the vast majority is downcycled – shredded to make products like insulation.
H&M has heavily invested in innovative mechanical and hydrothermal recycling processes in an attempt to solve this issue, through its work with the Hong Kong Research Institute of Textiles and Apparel (HKRITA). But, this month, the fashion giant confirmed that it is also backing another recycling innovation, along with firms including Adidas.
Finnish biotech firm Infinite Fibre Company is spearheading the work and has secured more than €6m of EU R&I funding for the initiative. Its hope is to not only create recycling technologies that enable cellulose from textiles and cardboard to be efficiently recycled into new fibres ready for spinning, dyeing, knitting and weaving, but to create tech-based enablers for the whole fashion value chain. Businesses, academics and suppliers spanning Finland, Sweden, Germany, The Netherlands, Portugal, Slovenia and Turkey are taking part.
Milk-based carbon capture
The Committee on Climate Change (CCC) has repeatedly stated that the UK will be unable to meet its net-zero target without some investment in carbon capture, usage and storage (CCS) – although the majority of progress can be delivered by emissions reduction, the circular economy and nature-based solutions.
As such, many researchers and start-ups are looking for innovative carbon storage methods in tandem with the scaling-up of more mature technologies. Among them is a team from Clarkson University, New York, which has proven that wasted milk can capture carbon. The team used an agent to create tiny holes in the structure of powdered milk and found that the milk then acted as a sorbent, sequestering activated carbon.
Materials including coal and coconut are already used to absorb carbon in this way, but the team argues that milk is more effective. Moreover, it could also be used to address waste from the dairy industry, which, in itself, can create greenhouse gases if not properly managed. The researchers believe that the process could be commercialised rapidly and could also be used in applications like water treatment and air purification.
Captured carbon monitors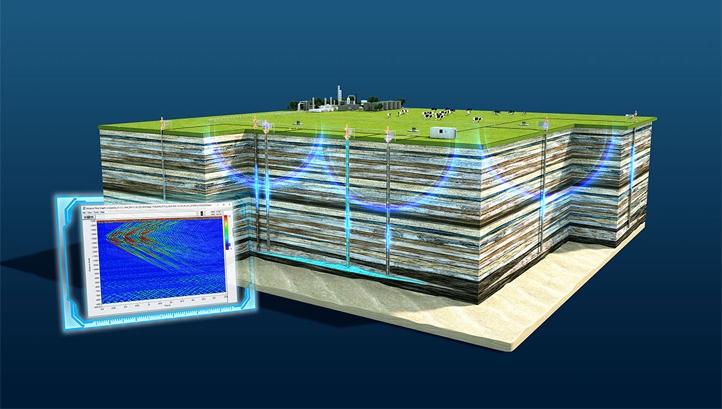 Also on the subject of CCS and CCUS, policymakers are increasingly facing warnings that capturing carbon could only be a short-term to mid-term solution and that captured carbon should be properly monitored.
Sensor firm Silixa has, therefore, developed a new fibre-optic sensing-based monitoring solution called Carina CarbonSecure. It claims that the technology can be used for both onshore and offshore carbon storage sites. The solution can monitor locations to assess whether they are suitable for storage, then make sure the area is safe during the storage. Thereafter, it provides 4D monitoring.
Silixa claims that the solution "utilises proven technology with a significant track record throughout the hydrocarbon value chain". Fibre-optic sensors are already used at many major oil, gas and renewables sites.
Direct-to-car smart charging
Smart energy platform Kaluza, from utility OVO, is already well-known in the cleantech space. The brand won edie's Technological Innovation of the Year award at the 2020 Sustainability Leaders Awards, for its work on vehicle-to-grid and energy storage optimisation services for households and businesses.
Now, it has forged a partnership with Bosch to add a direct-to-car element to its smart charging technologies. The companies combined their digital architecture to create a system in which EV charging can be remotely and automatically controlled to charge at times when energy prices are lowest and the grid mix is low-carbon, which successfully completed technical trials.
While smart charging is not new, the two companies see their innovation helping motorists to overcome compatibility problems with hardware. They also believe it could reduce costs for motorists and pressure on the grid.
Tree-planting drones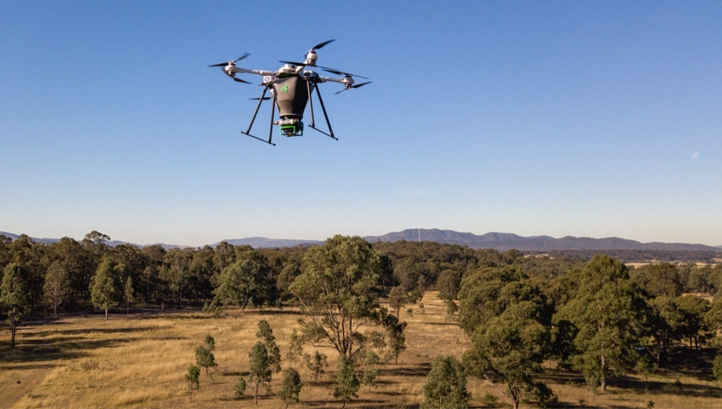 In 2020, awareness of the interconnected nature of the climate crisis has grown – partly due to the trend towards naturalism observed during lockdown; partly due to increased scientific and policy focus; and partly due to media coverage like David Attenborough's Extinction: The Facts.
Commentators often draw boundaries between nature-based and man-made solutions, but some innovators are working to combine the two – including Australia-based start-up Dendra Systems. The organisation has developed AI-enabled drones which assess land before firing nutrient-rich seed pods to earth. This gives the plants a better chance to grow on land that has been burned or converted for intensive farming.
Dr Susan Graham, the founder of Dendra Systems, claims the method is 150 times quicker than planting by hand and far cheaper. She recently raised $10m USD to scale up her work.
Sarah George
© Faversham House Ltd 2023 edie news articles may be copied or forwarded for individual use only. No other reproduction or distribution is permitted without prior written consent.