Unilever's vegan mayonnaise and 'smart' e-bikes: The best green innovations of the week
Every week, numerous eye-catching and potentially transformational innovations are being developed to help businesses and nations turn their green ambitions into actions. Here, we round up six of the best.
---
Here in the UK, our MPs are on summer recess and our schools are closed for summer – but by no means does that mean that sustainability trailblazers are resting on their laurels. 
The past seven days have seen big business set bold new carbon reduction and renewables targets, rework their packaging portfolios and make sizeable investments into the next generation of innovative products and systems. 
In this series, edie's editorial team rounds up some of these innovations, to showcase the technologies which could become commonplace as we strive to create a low-carbon, resource-efficient and socially equal world. 
EV charging point maps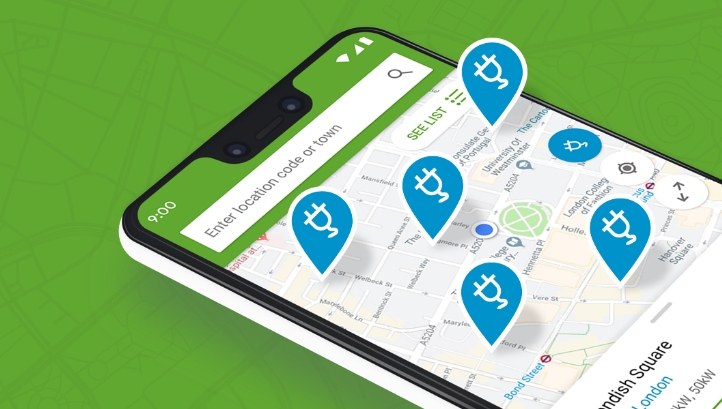 It's been a busy few weeks for electric vehicle (EV) news, with the Government doubling its funding pot for on-street charging and BMW surpassing 45,000 pre-orders for its new fully electric Mini over the past 14 days.
It is timely, then, that BMW/Daimler NOW Group has launched a new smartphone app feature enabling motorists to locate EV charging points across the UK. Launched under the company's RingGo arm, the app feature allows users to view a map of 5,500 EV charging points and receive directions to their chosen charging destination.
The feature became available to Android users this week, with an Apple version in the works. Crucially, it also enables users to pay digitally for their parking and charging.
'Smart' e-bikes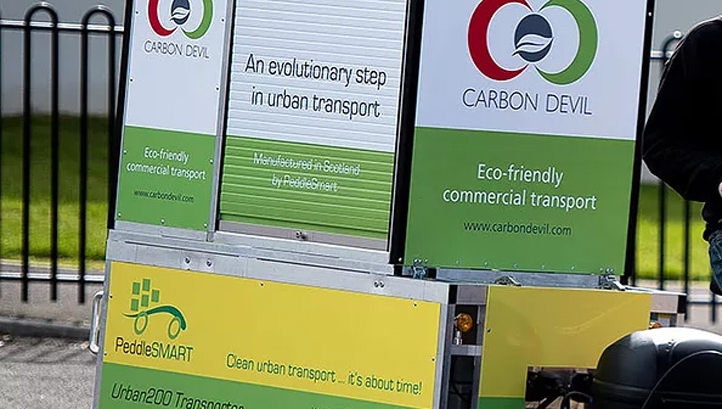 Another electrified transport solution to have captured the public imagination in the UK this year comes from PeddleSMART, a Scottish start-up working to develop the next generation of e-bikes.
The company recently received funding through SP Energy Networks' Green Economy Fund to scale begin testing e-bin bikes, heated food delivery e-bikes and e-tandems across Glasgow and Edinburgh. These vehicles are not yet ready for market, but PeddleSMART has guaranteed that they will have a top speed of 15.5mph.
In the meantime, the firm will be releasing two freight e-bikes intended to decarbonise the last-mile delivery sector. The smaller of the models is called the Urban200 and will be capable of carrying loads up to 200kg, while the larger is called the Urban500 and has a maximum load of 500kg. The former will launch this autumn, with the latter slated for a 2020 release.
AI-enabled 'holobuilders'
The built environment sector is regarded as an extremely energy-hungry and carbon-intense industry. In the UK, buildings account for 40% of energy use and produce almost one-third of carbon emissions.
In a drive to help construction firms design lower-impact buildings without unintended consequences, German-American start-up HoloBuilder has developed a digital platform that uses cloud and artificial intelligence (AI) technologies to visualise what their projects' aesthetics and performance indicators at every stage. The software enables virtual inspections and 360-degree streaming, helping construction firms to optimise their designs, even when teams are working remotely.
This week saw energy giant E.ON make an investment of an undisclosed sum in HoloBuilder, which will see the firm use the technology as it builds network projects. Previously, the technology has been used to deliver new energy supply contract for a hotel in Berlin.
Unilever's closed-loop vegan mayonnaise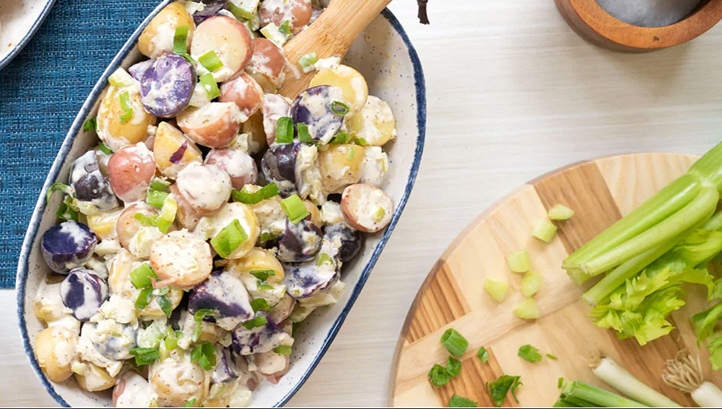 As consumer awareness of the environmental and ethical challenges posed by the global meat, seafood and dairy industry rises across the globe, the number of people identifying as vegan in the UK has increased by 350% since 2008, according to research by the Vegan Society.
It's no surprise, then, that food and drink and consumer goods brands are moving to cash-in on the opportunity. But another key sustainability issue for global food systems is resource efficiency, with one-third of all food produced globally wasted at some point along the value chain.
One innovation which addresses both of these trends is Unilever's Fabanaise – a vegan mayonnaise made from the leftover liquid used to store chickpeas. The product is a result of a partnership between Unilever-owned condiment brand Sir Kensington's and Ithaca Hummus, which has seen tens of thousands of litres of aquafaba saved from waste over the past three years.
Expandable clothing for kids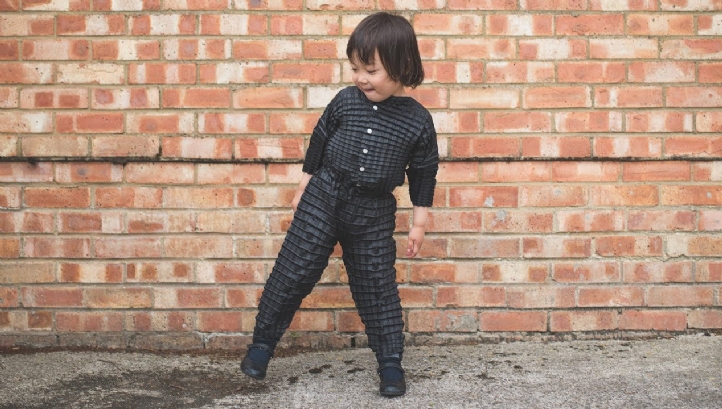 The fashion industry is widely regarded as a huge producer of waste, with more than half of the 100 billion garments produced globally each year believed to be landfilled within five years. Indeed, clothes, shoes and accessories to the value of £140m are believed to be landfilled every year.
In response to the issue, French fashion-tech firm Petit Pli has developed expandable clothing for children, made using recycled plastic bottles. Given that children grow up to seven sizes in their first two years, the clothing could have a significant impact on the number of garments needed to clothe an infant over time.
Petit Pli currently only sells online and makes its clothing sets in three colours. However, that could be set to change, given that the firm this week received funding from Sky Ocean Ventures.
Low-carbon plant pots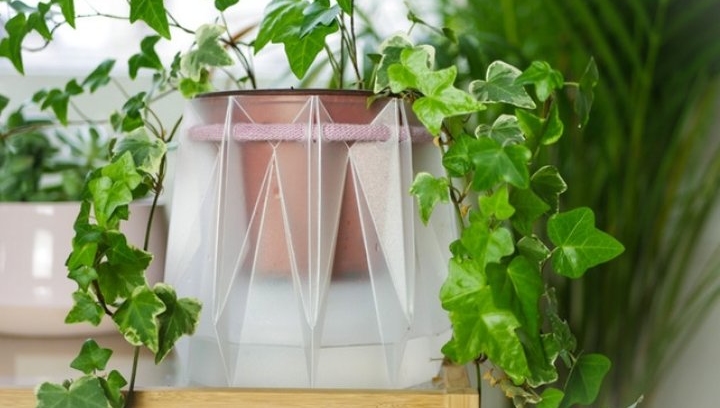 Earlier this year, Committee on Climate Change (CCC) chairman Lord Deben predicted that the so-called "war" on virgin plastics would soon expand outside of the packaging space to touch other sectors – specifically, the plastics used in clothing and in agriculture.
His prediction seems to be taking hold in the latter sector. This week saw designers Andrew Flynn and Martin Keane begin to promote a range of plastic plant pots designed using 100% recycled content and to be 100% recyclable at the end-of-life stage.
As well as emissions related to materials, the pots are also designed to minimize emissions related to transport, in that they fold flat and can be packed in an envelope. Flynn and Keane claim that their pots create just 1% of the lifecycle carbon emissions usually generated by a traditionally shaped, virgin-plastic plant pot.
Sarah George
© Faversham House Ltd 2023 edie news articles may be copied or forwarded for individual use only. No other reproduction or distribution is permitted without prior written consent.