Net-Zero Live
19/05/2020 to 20/05/2020 NEC Birmingham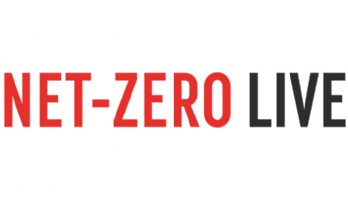 Net-Zero Live is the only UK event that connects energy, sustainability and resource efficiency professionals with the information, advice and solutions they need to accelerate climate action.
Taking place at the NEC Birmingham on 19-20 May 2020, the event attracts thousands of visitors and vendors for two days of inspirational talks, informative seminars, interactive features and facilitated networking.
The event is powered by edie, it is an evolution of edie Live – edie's biggest event of the year.
Contact
: Alice Britton
Tel
: 01342332091
Click here to enquire via email
Add to Calendar
19/05/2020
20/05/2020
Europe/Paris
Net-Zero Live
Net-Zero Live is the only UK event that connects energy, sustainability and resource efficiency professionals with the information, advice and solutions they need to accelerate climate action.Taking place at the NEC Birmingham on 19-20 May 2020, the event attracts thousands of visitors and vendors for two days of inspirational talks, informative seminars, interactive features and facilitated networking.The event is powered by edie, it is an evolution of edie Live – edie's biggest event of the year.

www%2Enetzerolive%2Ecom
NEC Birmingham
Alice Britton
alice.britton@fav-house.com
true
DD/MM/YYYY
Visit event website