Utility Insights Forum
26/03/2019 to 05/04/2019 Manchester, Leicester, London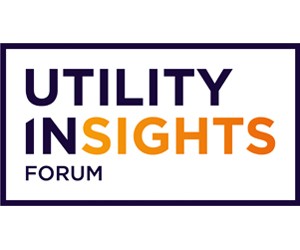 Expert speakers. Decades of experience. And strategies for cutting costs and seizing opportunities in an environment created for learning.
With Brexit looming and uncertainty swirling around every business, the need to optimise the value of every pound spent on utilities has never been more vital.

Join us at the Utility Insights Forum where together with our experts, we will help you understand, prioritise and simplify the current and future energy challenges and develop a plan for your business to become an energy powerhouse. Through our interactive, engaging and informative Forums, we will also help you explore and benefit from the key energy issues affecting your business, helping you cut costs and minimise the risk of getting it wrong in a personal, simple way.

Attendees will also have the opportunity to take part in an open discussion, put forward questions and book in a 1-2-1 meeting with one of our energy experts.

Our Utility Insights Forum will ensure you leave with a wealth of practical ways to help your organisation make better long-term energy decisions.


When and Where?
Manchester: 26th March 2019
Leicester: 2nd April 2019
London: 5th April 2019
Contact
: Martina White
Click here to enquire via email
Add to Calendar
26/03/2019
05/04/2019
Europe/Paris
Utility Insights Forum
Expert speakers. Decades of experience. And strategies for cutting costs and seizing opportunities in an environment created for learning. With Brexit looming and uncertainty swirling around every business, the need to optimise the value of every pound spent on utilities has never been more vital. Join us at the Utility Insights Forum where together with our experts, we will help you understand, prioritise and simplify the current and future energy challenges and develop a plan for your business to become an energy powerhouse. Through our interactive, engaging and informative Forums, we will also help you explore and benefit from the key energy issues affecting your business, helping you cut costs and minimise the risk of getting it wrong in a personal, simple way. Attendees will also have the opportunity to take part in an open discussion, put forward questions and book ...

utilityinsights%2Eco%2Euk%2F
Manchester, Leicester, London
Martina White
marketing@inspiredenergy.co.uk
true
DD/MM/YYYY
Visit event website