Wilko's face mask recycling and Sydney's net-zero buildings: The sustainability success stories of the week
As part of our Mission Possible campaign, edie brings you this weekly round-up of five of the best sustainability success stories of the week from across the globe.
---
Published every week, this series charts how businesses and sustainability professionals are working to achieve their 'Mission Possible' across the campaign's five key pillars – energy, resources, infrastructure, mobility and business leadership.
During edie's Circular Economy Week, projects and initiatives which empower businesses to play their part in achieving a sustainable future, today, continued to launch and scale-up. 
Here, we round up five of the top announcements. 
ENERGY: UK Climate Investments brings 245MW of renewable energy projects online in South Africa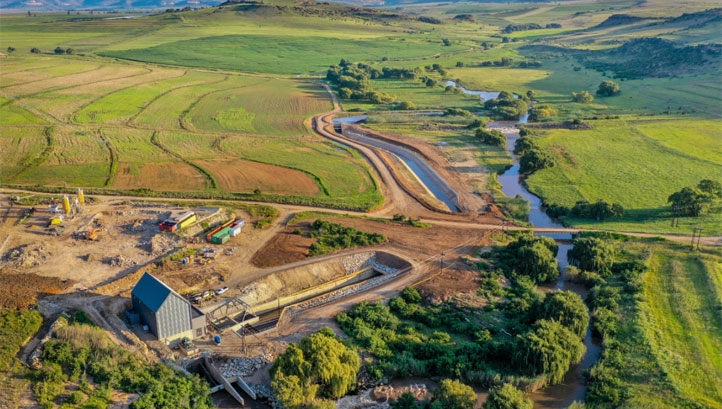 After facing criticism over the projects backed by UK Export Finance, the UK Government recently committed to stop financial fossil fuel projects overseas and to ramp up financing for clean energy.
A success story in this space comes from UK Climate Investments – the £200m pilot investment programme jointly financed by the Green Investment Group and the Government. The scheme this week announced that the last of three clean energy projects it has helped to finance in South Africa – a 4MW run-of-river hydropower facility in the Free State province – has been completed.
UK Climate Investments had already announced the completion of the 110 MW Perdekraal East Wind Farm in the Western Cape province and the 140 MW Kangnas Wind Farm in the Northern Cape province in 2020, delivered in partnership with developer H1 holdings. It claims that, across the three projects, 195 long-term jobs have been created.
"It has been an honour to see these important projects come to life over the past two years," UK Climate Investments' managing director Richard Abel said. "In addition to supporting South Africa's low carbon transition by providing enough clean electricity to power nearly 200,000 homes per year, these projects have delivered opportunities for employment, skills development, and investment in rural communities across the region."
RESOURCES: Wilko launches UK's first high street face mask recycling scheme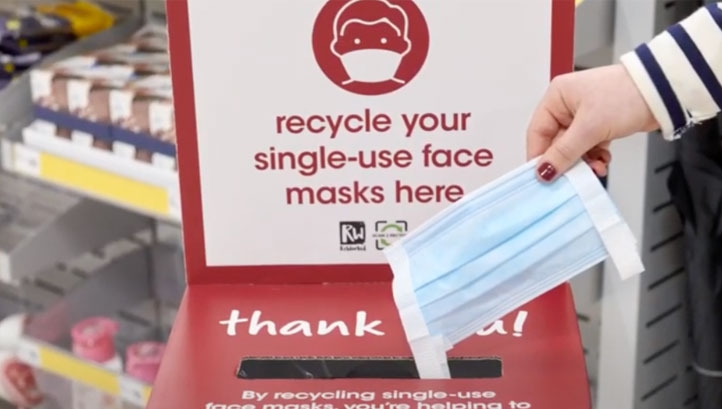 Recent scientific research concluded that 129 billion face masks are used globally each month – almost three million every minute. The vast majority are not reusable.
In a bid to help close the loop on this fast-growing waste stream, Wilko has announced plans to launch face mast recycling boxes in 150 of its UK stores. Operated in partnership with ReWorked and Scan2Recycle, the scheme will recycle the PP in most disposable masks. ReWorked will collect the boxes and, after a 72-hour quarantine, wash and shred the masks. The resulting material will be mixed with other plastic recyclates, to make a material suitable for building new products like furniture.
While the scheme has been welcomed and widely reported on, charity City to Sea, which operates schemes including Refill, is urging the general public to think about reusable masks to decrease their waste footprint. City to Sea chief executive and co-founder Natalie Fee said that, if every person in the UK used one less single-use face mask every day for a year, 66,000 tonnes of plastic waste could be mitigated.  
MOBILITY: First Bus secures Government funding for 126 e-buses in Glasgow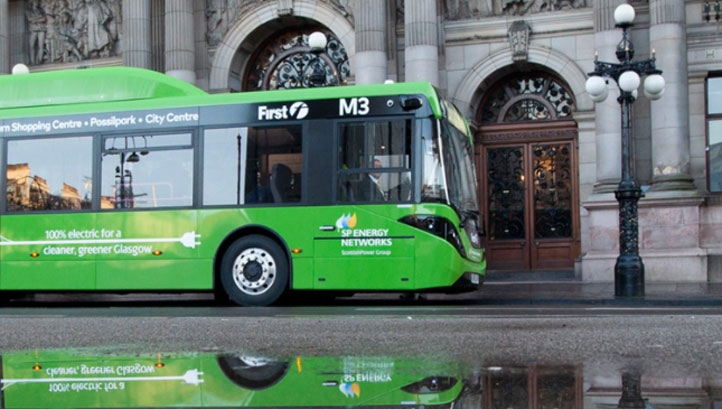 After announcing plans to launch 22 new electric buses in Glasgow ahead of COP26 this November, First Bus was this week awarded a further £24.3m in funding from the Scottish Government, to be used to deploy a further 126 e-buses by the end of next year.
Provided through the Scottish Ultra Low Emission Bus (SULEB) scheme, the funding will cover most of the upfront costs for the new vehicles themselves and the charging infrastructure needed to support them. It will support 91 double-deckers and 35 single-deckers. All buses are expected to be rolled out by the end of 2022 and to be in service for 15 years, collectively running some 100,000 miles each week.
Scottish bus builder Alexander Dennis Limited is building the buses, as part of its partnership with Chinese automotive firm BYD.
First Glasgow's managing director Andrew Jarvis said the move will help the company meet its own long-term emissions targets and ensure it complies with Glasgow City Council's new Low Emission Zone. Phase one of the Zone launched in 2018 and phase two is set to launch in 2023.
THE BUILT ENVIRONMENT: The City of Sydney mandates net-zero for new buildings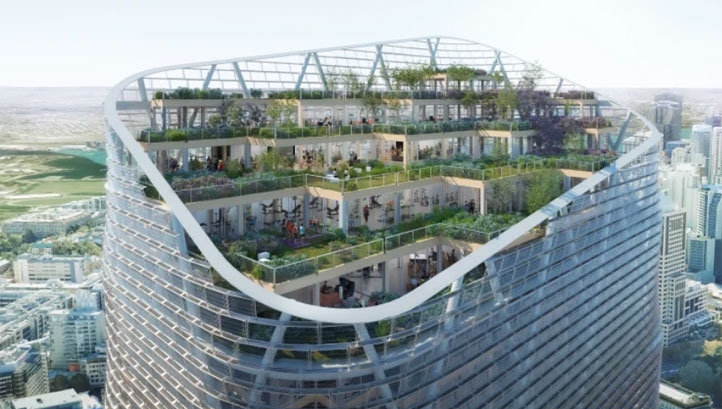 Usually, this part of the Sustainability Success Stories roundup is used to highlight one particularly innovative sustainable building. For this edition, however, we are turning to news that the City Of Sydney is introducing new development requirements for office buildings, hotels and high-rise apartments
Announced earlier this month, the mandates will require developers to prove that proposed projects will be net-zero carbon in operation by 2026. The Council is targeting net-zero for the whole City by 2040 and believes that building decarbonisation will need to be front-loaded. Energy efficiency is the focus of the new mandates; developers will have to meet minimum standards for new builds by 2023. Policymakers are also exploring ways to support developers to adopt on-site renewables or, where this is not possible, power purchase agreements (PPAs) with new wind and solar farms.
"The City has really led a quiet revolution in terms of the performance of our city's buildings, with emissions from our city's built environment plummeting over recent years," New South Wales' Minister for Planning and Public Spaces Rob Stokes said.
Image: Atlassian. Pictured: The firm's proposed new timber-hybrid HQ.
BUSINESS LEADERSHIP: Brewgooder pledges to deliver a billion pints of clean water by 2024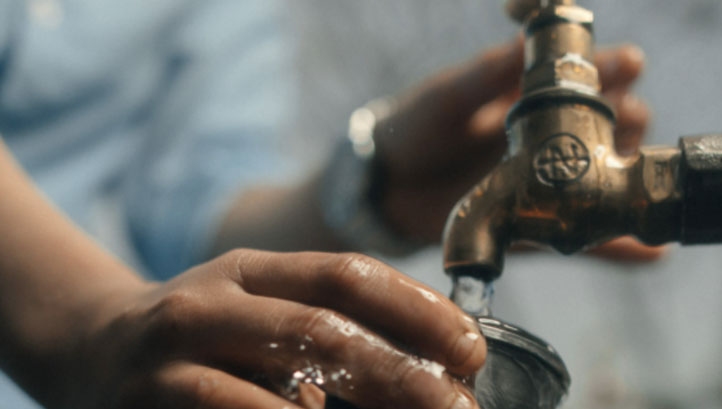 Monday (22 March) was World Water Day and, as new water stewardship targets and initiatives were announced by multinational corporates, Glasgow-based SME Brewgooder announced a new vision to provide a billion pints of clean water to communities in need by 2024.
Recognising the growing challenges of water stress and water scarcity, Brewgooder forged a new partnership with Charity : Water. The partnership will deliver infrastructure projects across 22 countries where reliable nationwide access to clean water continues to be a challenge, including Bangladesh, Burkina Faso, India, Kenya and Cambodia. Brewgooder will communicate progress towards the new goal online and is planning to launch a new mobile app in the coming months, which will tell consumers more about the environmental and social impact of their beverages.
Brewgooder co-founder Alan Mahon emphasised the work the brand has already completed on water stewardship in Malawi and said the new partnership will help to dramatically broaden the brand's impact.
"Together, with the passion and heart of the craft beer community, we will truly kick our mission up a gear so that communities can not just survive, but make radical, transformative steps to thrive," Mahon said.
Sarah George
© Faversham House Ltd 2023 edie news articles may be copied or forwarded for individual use only. No other reproduction or distribution is permitted without prior written consent.