Will Smith's anti-deforestation shoes and floating solar islands: The sustainability success stories of the week
As part of our Mission Possible campaign, edie brings you this weekly round-up of five of the best sustainability success stories of the week from across the globe.
---
Published every week, the new series charts how businesses and sustainability professionals are working to achieve their 'Mission Possible' across the campaign's five key pillars – energy, resources, infrastructure, mobility and business leadership.
From an initiative aimed at revolutionising electric transport in Plymouth, to Amazon's pledge to remove non-recyclable and single-use plastics in India, each of these projects and initiatives is empowering businesses to play their part in achieving a sustainable future, today.
ENERGY: World's largest sea-floating solar farm installed in the Maldives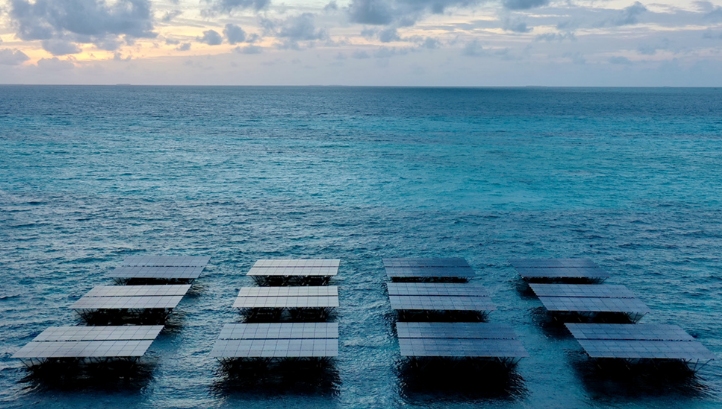 While observatories scan the ocean floors, millions of floating solar islands could soon populate the surface of our oceans, in a move that could eliminate fossil fuel use while maintaining resilience against sea-level rise.
The first sign of this trend can be seen in the Maldives, near the five-star Lux South Ari Atoll resort. The owners of the resort have this month completed the installation of a floating soar power plant off its coast, bringing the facility's solar capacity to 678kW. This 12-platform array is helping to reduce the resort's reliance on diesel generation for heat and electricity, while also providing a shaded habitat for young fish.
Lux South Ari Atoll's general manager Jonas Amstad said the new array will increase the resort's solar capacity by 40%, meaning it can power all guest villas, even during peak times. He added that the resort is already looking to add more solar capacity in the future.
RESOURCES: Amazon India and Walmart's Flipkart to eliminate single-use plastic packaging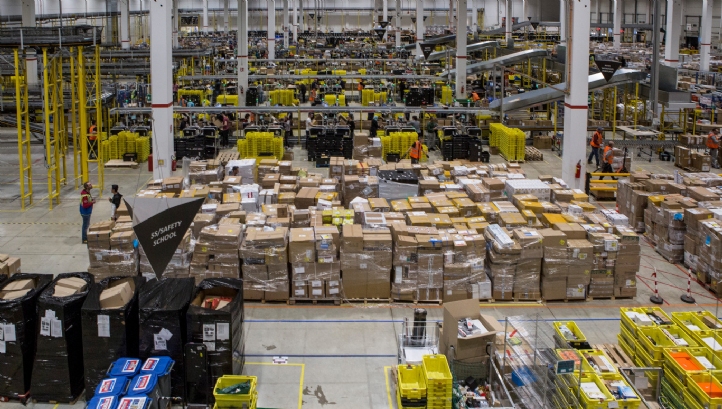 Here in the UK, e-commerce giant Amazon recently came under fire for introducing a range of non-recyclable plastic envelopes.
In India, however, it seems to be taking a much stronger stance on reducing plastics pollution. This week, Amazon India unveiled a new commitment to remove all single-use and non-recyclable plastics from customer deliveries by June 2020. It already uses cardboard packaging to house all orders, but the move will see it remove bubble wrap and plastic "pillows" from the inside of packages, replacing them with paper-based alternatives.
Similarly, Walmart's Indian subsidiary Flipkart has pledged to eliminate all non-recycled and non-recyclable plastics from its supply chain by March 2021. The moves come at a time when India is generating nearly 26,000 tonnes of plastic waste daily.
"This investment in protecting the environment ensures a triple win — it is good for our planet, good for our customers and community, and good for the business," Amazon India's vice president for customer fulfilment Akhil Saxena said.
MOBILITY: V2G charging pilot powers up in Plymouth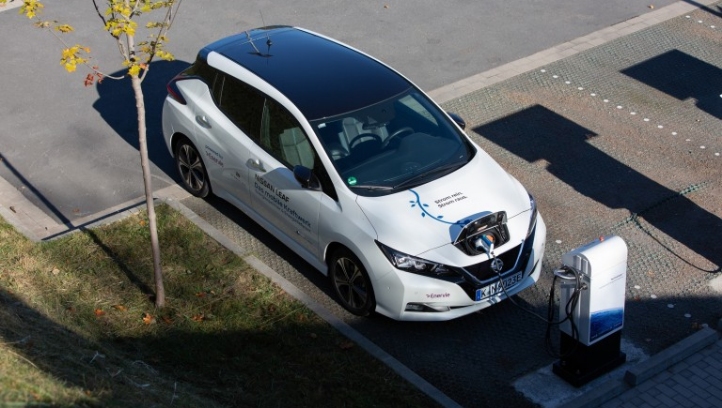 Vehicle-to-grid (V2G) charging for vehicles is still an emerging area in the smart, flexible energy space, but the technology is rapidly gaining traction among businesses and policymakers. The UK Government has announced it will invest £20m to support V2G projects, while a range of companies such as Nissan and OVO Energy have entered the market in recent times.
Building on this progress, Plymouth City Council has moved to fit its existing fleet of Nissan Leafs with bi-directional chargers as part of a joint research project with Cisco, Cenex, Nuve, Imperial, Transport for London and the Greater London Authority.
The charging technology will enable vehicles to charge at times of lower demand when energy is cheaper and release it back to the local grid at times of higher demand when it is more expensive. Results of the trial will be used to determine what role V2G could play in the local authority's commitment to reaching net-zero in its own operations by 2030.
"Plymouth is a particularly strained part of the grid, with Cornwall generating a lot of renewable energy but delivering this further up the country at times of high demand," Plymouth City Council's officer for low-carbon city Dan Turner said. "For businesses to grow, we need to find new ways to support their energy consumption whilst reducing connection costs across the city so the V2G concept appeals to us from a grid management perspective as well as a commercial one."
THE BUILT ENVIRONMENT: US architect offers free plans for 'net-zero' homes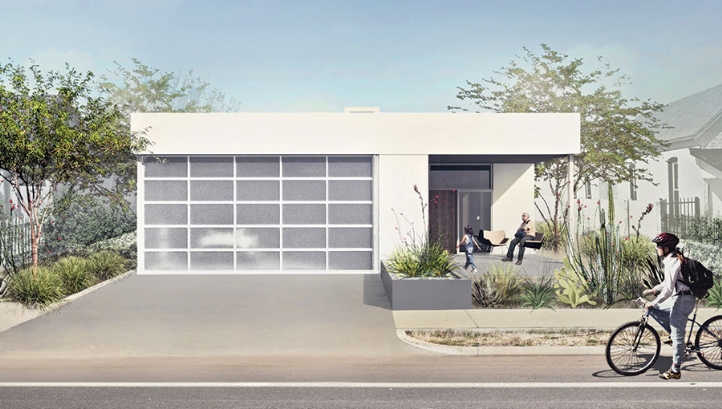 The built environment is a notoriously hard sector to decarbonise, given its historical reliance on high-carbon construction materials and non-renewable heating and cooling. Indeed, buildings are thought to account for 40% of the UK's energy use and almost one-third of its carbon footprint.
In a bid to help cash-strapped local authorities buck this trend, US-based architecture practice Phoenix is offering free design and construction plans for HOME nz, a one-storey, three-bedroom home which produces no operational emissions. Each of the 2,100-sqft properties is fitted with an electric vehicle (EV) charging point, a solar chimney that automatically opens and closes in time with the weather and fabric screens to keep out direct sunlight.
The homes also feature insulated roofs, passive heating and cooling system and solar and insulation panels embedded throughout the structure. Marlene Imirzian, designer of the property, claims each unit can be installed at a cost of $344,000 – based on the market in California.
BUSINESS LEADERSHIP: Allbirds and Just Water launch special edition shoe to champion rainforest protection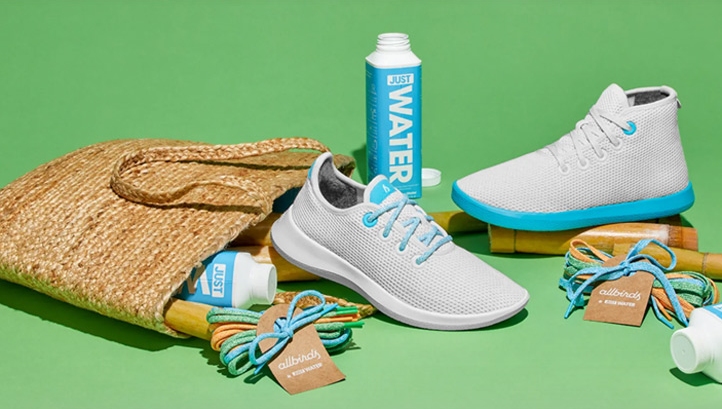 Brazil's National Institute for Space Research (INPE) states that there has been a total of 72,843 fires in Brazil this year and more than 1.5 football fields of Amazon rainforest are being destroyed per minute, per day – an increase of 80% compared to the same period the year prior.
In a move to leverage their combined brand activism against the issue, shoe brand Allbirds and Jaden Smith's beverage firm Just Water have collaborated to develop a special-edition sports shoe, with all profits going to fund the efforts of Leonardo DiCaprio's Amazon Fire Fund. The £95 shoes include laces, tabs and eyelets made using recycled Just Water packaging, and soles made using sugarcane sourced from Amazonia. They are being sold exclusively online through the Allbirds website.
"Shoes and water—it may seem out of the blue, but to us it was second nature," Just Water co-founder Will Smith said.
"The Brazilian Amazon, our largest carbon sink, has now been burning for a month. We source JUST sugarcane caps from Brazil, so this hits especially close to home. Collaborating with businesses who are creating innovative, sustainable solutions are the key to our future, and it's important that we support those brands who give back more than they take".
Sarah George
© Faversham House Ltd 2023 edie news articles may be copied or forwarded for individual use only. No other reproduction or distribution is permitted without prior written consent.