Wooden turbines and Schneider Electric's net-zero homes: The sustainability success stories of the week
As part of our Mission Possible campaign, edie brings you this weekly round-up of five of the best sustainability success stories of the week from across the globe.
---
Published every week, the new series charts how businesses and sustainability professionals are working to achieve their 'Mission Possible' across the campaign's five key pillars – energy, resources, infrastructure, mobility and business leadership.
Despite the economic shockwaves being felt globally as a result of the coronavirus pandemic, projects and initiatives which empower businesses to play their part in achieving a sustainable future, today, are continuing to launch and scale-up. 
RENEWABLES: Wooden wind turbine piloted in Sweden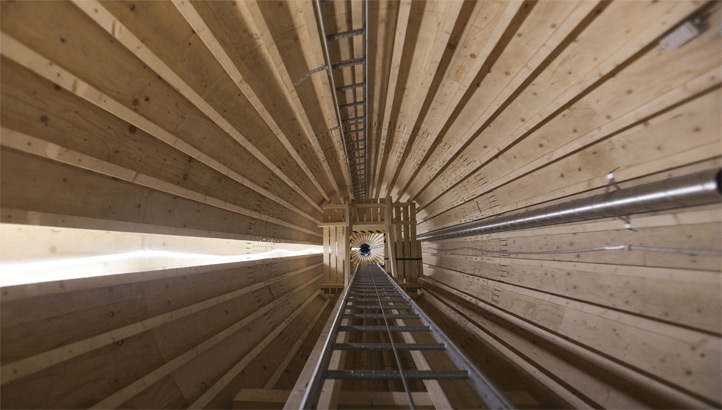 Image: Modvion.
Wind power is already one of the cheapest, cleanest forms of energy for more than two-thirds of the population, but efforts are still underway to improve the turbine structures themselves, either by making them more efficient or out of more environmentally friendly materials.
One such example comes from the Swedish Wind Technology Centre, which this week erected a 30-metre wooden turbine in partnership with engineering firm Modvion. Erected for research purposes, the tower has been backed by €50,000 from the European Union's Horizon 2020 innovation fund. The wooden construct is cheaper and can be transported in smaller modules. Wood can also be used to make turbines longer to operate in areas of higher wind speeds.
"Laminated wood is stronger than steel at the same weight, and by building in modules, wind turbines can be taller," chief executive Otto Lundman said. "By building in wood, we also reduce carbon dioxide emissions in manufacturing and instead store carbon dioxide in the design."
RESOURCES: Ecosurety joins B Corp movement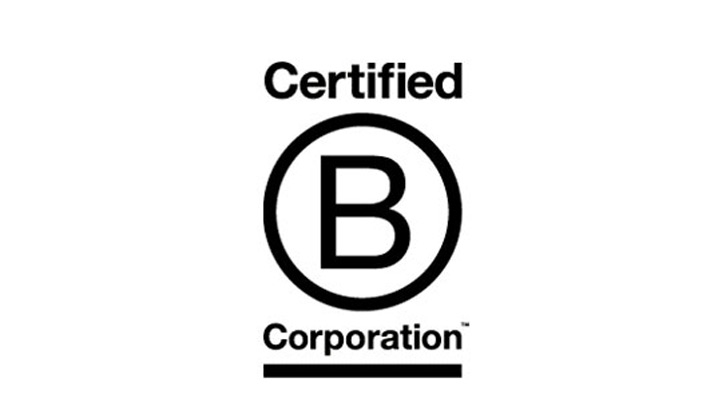 Image: B Corp
Ecosurety has announced its certification as a registered B Corporation (B Corp), becoming the first recycling compliance scheme to reach the business standard in the UK. Ecosurety joins around 300 other UK B Corps and more than 3,200 across the globe.
Research has revealed that businesses within the purpose-driven B Corp movement are growing 28 times faster than the national economic growth of 0.5%. According to research, almost half (48%) of B Corps have found that prospective employees are attracted to their business specifically because they know the company is B Corp.
James Piper, Chief Executive Officer at Ecosurety said: "Receiving this B Corp certification has provided Ecosurety with welcome recognition that the change we strive to deliver outside of the recycling compliance sector is having a positive social and environmental impact. We are delighted to be joining the growing community of B Corps across the UK that holds a similar set of values to our own and hope to use the B Corp certification as a valuable meter of progress as we continue to evolve as a business that places equal value on people, planet and profit."
MOBILITY: Tesla and Jaguar top UK best-selling cars for April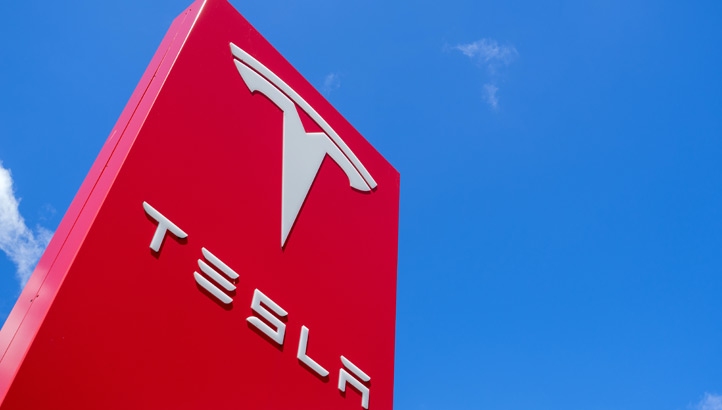 UK new car registrations declined by 97.3% in April, according to figures published by the Society of Motor Manufacturers and Traders (SMMT). The decline is being driven by the coronavirus pandemic which has seen showrooms cut across the country. In fact, SMMT outlooks expect just 1.68 million new car registration this year, the lowest figures since 1992.
The decline is technology agnostic, with petrol and diesel numbers falling by more than 98% and plug-in hybrid vehicles (PHEVs) falling 95.1% and hybrids (HEVs) 99.3%. Pure electric vehicles are faring better, however, with a decline of less than 10% due to their moderately small market size.
SMMT figures note that the Tesla Model 3 was April 2020s best-selling vehicle, with 658 sold. The Jaguar I-Pace was the second-highest-selling vehicle at 367, well above the 264 Vauxhall Corsas sold. The Nissan leaf was also in the top 10 for the month. April 2020 marks the first time an EV has sat atop the SMMT sales figures.
BUILT ENVIRONMENT: Schneider Electric launches Net-Zero Home Programme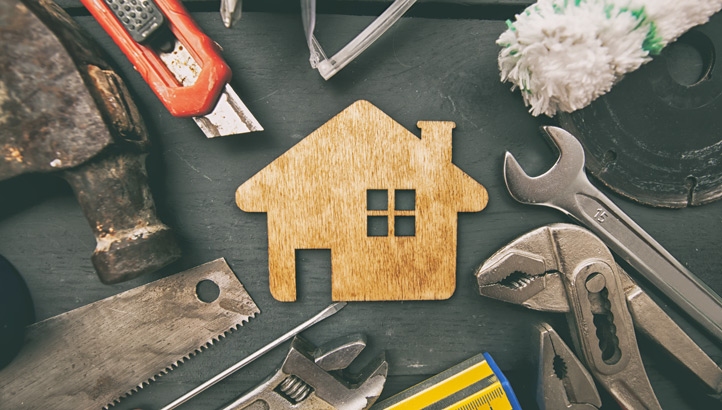 According to the Climate Change Commission (CCC), the UK will not meet its zero-carbon goals without almost entirely eliminating greenhouse gas emissions from Britain's 29 million homes. This is a daunting task that will require a complete rethink of new home construction and approaches to retrofits.
Schneider Electric is the latest organisation to launch an innovative response to the challenge. The firm has created the Net Zero Home Programme in partnership with Sustainable to find 'plant to plug' solutions to smart home technology. From 11 May 2020 start-ups and SMEs can apply to undertake trials and proof of concepts (PoCs) using their innovations with Schneider Electric. They will each receive a £5,000 cash Net Zero Home Grant.
Katie Mills, Head of Innovation at Schneider Electric. "To meet this challenge, the net-zero home is needed today. Homes must become smarter, more connected and more efficient. Consumers, businesses and governments need to be able to optimise household energy use, from heating and lighting to energy generation, consumption and storage. We're developing our business to meet these challenges and ensure that we're best placed to create the net-zero home – we want to work with cutting edge innovators to make this vision a reality." 
BUSINESS LEADERSHIP: Global Cement and Concrete Association joins nature coalition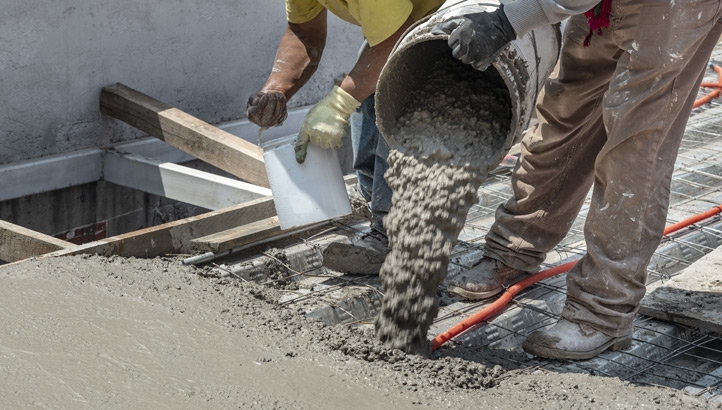 The Global Cement and Concrete Association (GCCA) has today published new guidelines aimed at further improving the biodiversity performance of the industry's quarries. Member companies will use the guidelines to implement agreed good practices as well as a framework for reporting progress against Key Performance Indicators (KPIs).
In addition to the new guidelines, the GCCA has also announced today that it has joined 'Business for Nature', a global coalition bringing together influential organisations and forward-thinking businesses with the aim of demonstrating action to reverse nature loss.
Benjamin Sporton, GCCA Chief Executive said: "We are excited to be joining Business for Nature and are looking forward to working with them and their partner organisations across the business community. We believe our sector has a strong and positive story to tell and we very much share the objectives on the prevention of nature loss and the vital role of protecting and enhancing biodiversity."
Matt Mace
© Faversham House Ltd 2023 edie news articles may be copied or forwarded for individual use only. No other reproduction or distribution is permitted without prior written consent.