You've got the power: Fleet managers, it's time to go electric
How can fleet managers keep the cost of their vehicles as low as possible, ensure their operations are future-proofed and, crucially, operate in the most environmentally friendly way possible? The answer lies in electric vehicles (EVs), which can fulfill all these aims simultaneously, whilst offering a point of difference to potential employees and customers.
---
With lower running costs compared to conventionally fuelled vehicles, tax incentives, government grants and more than 40 models to choose from, there has never been a better moment to make the switch to electric.
Making the switch pay
Let's start by looking at the economic benefits. With government grants and a host of incentives, ranging from 0% benefit in kind tax rates (from April 2020), reduced national insurance contributions and £3,500 off the price of an eligible new pure electric car or up to £8,000 off the price of an eligible new electric van through the Plug-in Car and Van grant, the savings soon add up.
These aren't the only savings to be made. Electric cars can cost as little as 2p per mile to drive, compared to 10-12p for their petrol or diesel counterparts. Furthermore, due to there being fewer moving parts in an EV, they have 20-30% lower service, maintenance and repair costs compared to traditional internal combustion engine alternatives. 
Reputational recharge
There are also some non-economic factors to consider, namely the growing pressure from both employees and external stakeholders (such as customers) to reduce the environmental impact of a business. As pure EVs and plug-in hybrids driven in electric mode have no tailpipe emissions, they offer significant improvements to local air quality and have lower life cycle emissions than conventionally fuelled vehicles. Making the switch to EVs will show that your business is committed to combatting its environmental impact and can pay reputational dividends.
Already the twin factors of environmental benefits and long-term cost savings have convinced industry leaders to start marking the switch: last month, Amazon announced it has purchased 100,000  electric vans that will all be operational by 2024. This led to significant levels of media coverage highlighting the environmental commitment Amazon is embarking upon, showcasing the marketing benefits that electrification can offer to businesses.
There are also longer-term factors to consider. Today, London operates the first Ultra Low Emission Zone (ULEZ) in the UK, which charges older, more polluting vehicles that enter the city a fee. The aim of this is to improve local air quality and promote the use of the cleanest vehicles. Cities across the length and breadth of the UK have drawn up similar plans and are consulting on implementing their own clean air zones, however, the details of these are still being finalised.
Why run the risk of reducing your businesses' access in the future? Investment in EVs now, which offer a proven alternative to internal combustion engine vehicles, can save costs in the long-term and ensure your fleet can get where it needs to go.  
Realising the benefits
While EVs offer reputational dividends and a unique selling point to consumer-facing organisations. Go Ultra Low recognises that marketing your own environmental commitment to external customers can be difficult, so in 2016 we formed the Go Ultra Low Companies imitative.
Once a company has been accredited, they are provided with a toolkit to help communicate their improved environmental credentials and have the chance to be referenced as part of the Go Ultra Low campaign in trade media. The process of becoming a Go Ultra Low Company is easy, email Go Ultra Low and the team can help you on your way to accreditation.
Now is the time
EVs provide not only economic but wholescale business and reputational advantages for businesses. If companies wait for further technological developments, they risk being left behind as competitors electrify their operations. Fleet managers should push their companies to get ahead of the curve and realise the opportunities of EVs now, rather than wait and be forced to play catch up in the future.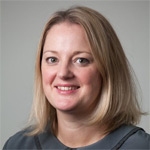 Poppy Welch, Head of Go Ultra Low
© Faversham House Ltd 2023 edie news articles may be copied or forwarded for individual use only. No other reproduction or distribution is permitted without prior written consent.