Zero-emission planes and boats that double as microgrids: The best green innovations of the week
Every week, numerous eye-catching and potentially transformational innovations are being developed to help businesses and nations turn their green ambitions into actions. Here, we round up six of the best.
---
Parliament may be out of the office, so to speak, but here at edie HQ we're preparing for what will be one of the biggest weeks of the year. 
Tomorrow (20 September) will mark the start of the September climate strikes, which are forecast to be the biggest since Greta Thunberg made her first one-woman protest at the Swedish government complex in August 2018. 
And next week, the UN Climate Summit will kick off in New York, professionals across the built environment sector will be marking World Green Building Week and WRAP will be co-ordinating recycling week in the UK. 
What all of these events have in common is that they will be used to urge governments and businesses to increase their environmental ambitions, on topics ranging from emissions to plastics. Here, we showcase six of the projects, concepts and systems which could help deliver on those demands. 
Soy-free dairy feed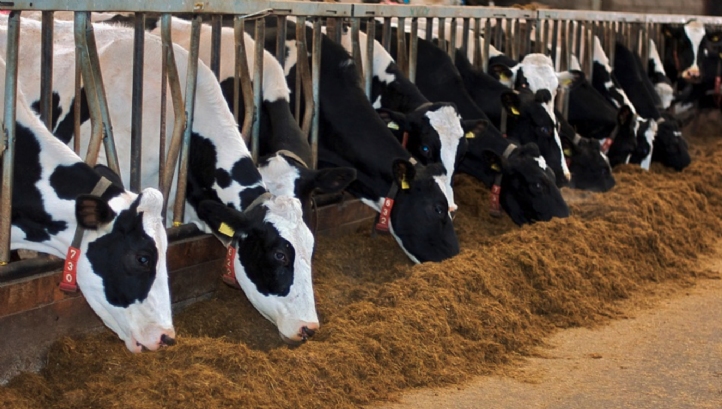 The IPCC estimates that food and drink production alone has been the driver of 75% of deforestation by area size to date, with soy, palm oil and livestock being the worst culprits.
In an attempt to tackle this issue – which is being compounded by the food security risks posed by population growth and climate change – UK-based rapeseed oil firm Yelo has developed a feed for dairy cows which mitigates the need for soy. The feed, called NovaPro, is based on rapeseed designed to be rich in proteins which are resistant to rumen – the chamber of cows' stomachs were food is fermented.
During farm trials of NovaPro, cows produced an average of 1.7 additional litres of milk each day, compared to those fed using traditional soy-based feeds. The health of the animals' digestive systems was also found to improve.
NovaPro is currently produced at one industrial-sized facility in Stratford Upon Avon. Yelo hopes it will become more popular with UK farmers as they strive to minimise the carbon footprint of their operations, in line with the Government's net-zero target, and as they prepare for Brexit by sourcing supplies more locally.  
Zero-emission aircraft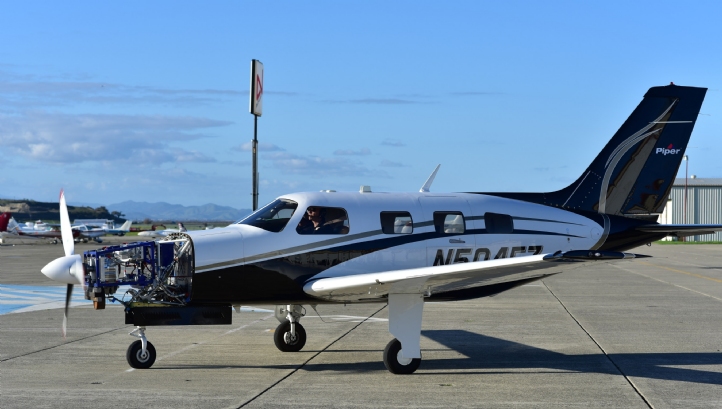 The need to accelerate the transition to sustainable aviation is clear, with recent research revealing that flights will generate around 43 gigatonnes of CO2 emissions by 2050 – more than 4% of the world's entire remaining carbon budget.
To that end, electric passenger aircraft are being developed by the likes of easyJet, Rolls Royce and Harbour Air, with more than 100 electric plane projects estimated to be underway across the world. This week saw one of those projects, HyFlyer, receive £5.3m in backing from the UK Government.
HyFlyer, led by hydrogen fuel cell developers ZeroAvia, is developing a six-seater plane retrofitted with "high-power" hydrogen technology. Inside the Piper M-class plane, compressed hydrogen gas will be fed into hydrogen fuel cells, where it will be combined with oxygen from the air in a process that produces water as well as electricity. The hydrogen will be supplied by green gas producer EMEC Hydrogen.
ZeroAvia's aircraft has already undergone successful test flights in the US, but the UK Government funding will enable further test flights between Cranfield and Orkney. These demonstration flights, of 250-300 nautical miles, will be used to assess the possibility of using such aircraft for short-haul passenger flights within the UK.
Sailing hybrid ships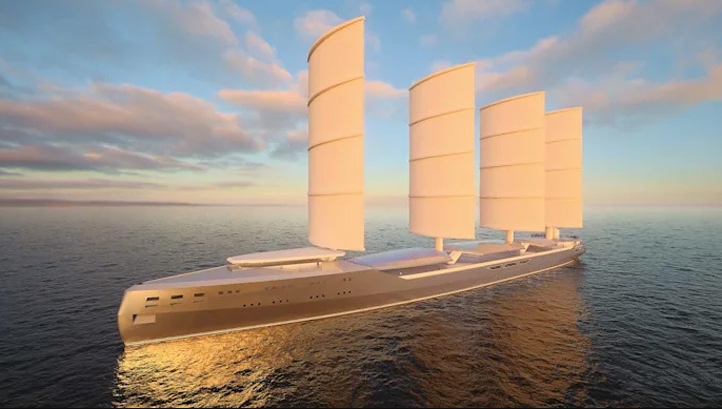 According to a report by the European Parliament, the international shipping industry is currently responsible for about 2.5% of global CO2 emissions – but this proportion could rise to 17% by 2050 if the sector is left unregulated. The good news is that, since the International Maritime Organisation (IMO) approved a roadmap through to 2023 on the global adoption of an emissions reduction strategy in 2016, more than 170 countries have reached an agreement to halve CO2 emissions from their respective maritime sectors against a 2008 baseline.
One innovation which could help deliver on this commitment comes from shipping firm FairTransport, which is working to retrofit what is believed to be the world's oldest cargo ship still in operation with hybrid-sailing technology. If successful, the retrofit will see the boat, called The Nordlys, powered partly by the wind in its sails and partly using battery technology.
The vessel currently carries goods such as olive oil, wine and rum between Portugal and Denmark at a rate of up to 30 tonnes per voyage.
Boats which double as microgrids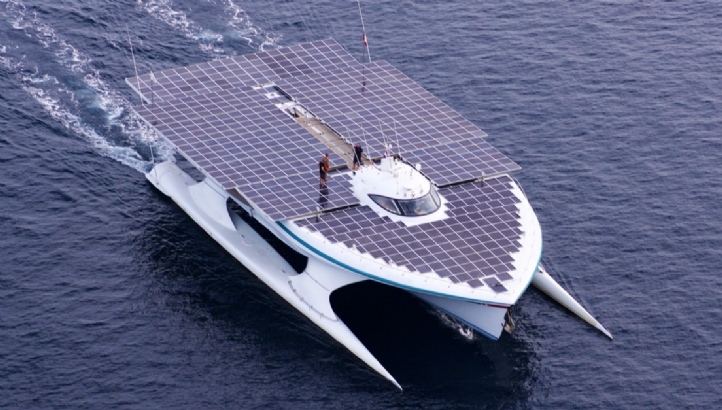 Also on the topic of boats, a new report from researchers as the University of New South Wales in Sydney, Australia has floated the idea of using electric boats, fitted with solar panels, as microgrids.
The report states that such boats could help islands which have historically relied on fossil fuels such as coal to decarbonise their electricity grids in a manner which avoids issues such as habitat destruction and is "future-proofed" against extreme weather events including hurricanes.
It additionally touts solar boats as a potential means for bringing power back to regions struck by natural disasters without diesel generators or long waiting times. It is estimated that 15 boats which are fully powered by on-vessel solar are in operation globally at present.
A deforestation-free wood replacement
The forest fires in Amazonia this year have placed the link between forest loss and agriculture in the spotlight, but the manufacture of wood-based products is a key cause of deforestation in itself and is estimated to account for the felling of 15.3 billion trees annually.
An innovation which could help to reduce this impact comes from Dutch startup CocoPallets, which manufactures transport pallets using coconut husks that otherwise would have gone to waste. The pallets are reportedly cheaper and lighter than wood, without compromising on longevity and strength, and require no glue to assemble.
The process by which coconut husks are turned into solid pallets was originally trialled by researchers at Wageningen University and was recently commercialised by CocoPallets' founder Michiel Vos. Vos is hoping to scale up production to serve corporates across Asia, where more than one billion pallets are made using imported softwood annually, and where most of the world's coconuts are produced.
Fridges made using food waste
Innovations to solve the plastics pollution challenge typically focus on the material's waste impacts, with new reusable and compostable packaging being regularly brought to market alongside tools to either prevent plastics entering the environment or to collect it once it's there. But the carbon-related piece of the puzzle is often less discussed. It's estimated that global production and incineration of plastic during 2019 alone will emit more than 850 million metric tons of CO2e.
To that end, Turkish home appliances brand Arcelik has developed a fridge made using lower-carbon plant-based plastics. The so-called "Bio Fridge's" outer casing is made using a corn-based bioplastic, which Arcelik claims emits just one-fifth of the carbon of its fossil-fuel-based equivalent over its lifetime. It also contains a bio-polyurethane insulation material and smaller components which are made using food-waste-based polymers.
The Bio-Fridge was unveiled by Arcelik at the Internationale Funkausstellung Berlin exhibition this summer. A recommended retail price has not yet been confirmed.
Sarah George
© Faversham House Ltd 2023 edie news articles may be copied or forwarded for individual use only. No other reproduction or distribution is permitted without prior written consent.