Accelerating the smart grid transition: 10 top tips for business
8 July 2020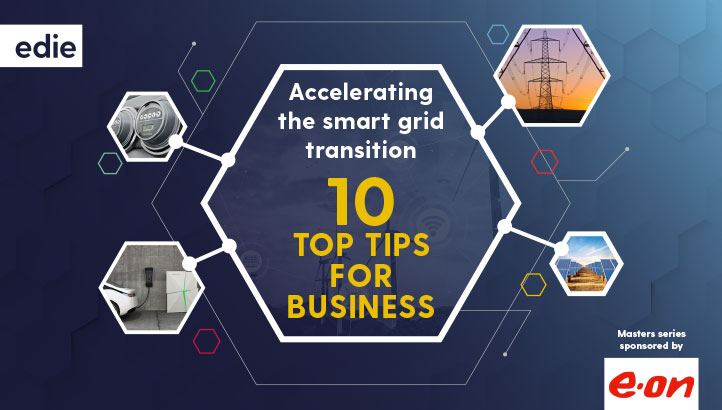 Done right, the transition to smart, flexible energy systems can radically reduce carbon, increase business resilience, and open up exciting new revenue streams.
As the recent edie Explains: Smart Grids business guide explained, smart grid technologies and solutions can improve the reliability, resiliency, flexibility and efficiency of the electricity distribution system, resulting in a vast reduction in emissions across the country.
So, what are the key considerations for any business looking to make the smart grid transition? What steps can energy and sustainability managers take to maximise the benefits and minimise the risks associated with 'smart' energy technologies? And what can be done to ensure smart grids are at the heart of the UK's recovery from the Covid-19 pandemic?
Produced as part of edie's Smart Grids Masters series in partnership with E.ON, this handy Top Tips guide provides businesses with 10 clear and concise pieces of advice when it comes to accelerating the smart grids transition.
Fill out the form on the left and click 'READ THE GUIDE' to download this free edie Explains guide.
Tags
smart grid | technology | low-carbon | net-zero




N.B. The information contained in this entry is provided by E.ON UK , and does not necessarily reflect the views and opinions of the publisher.



© Faversham House Group Ltd 2020. edie news articles may be copied or forwarded for individual use only. No other reproduction or distribution is permitted without prior written consent.