30 Under 30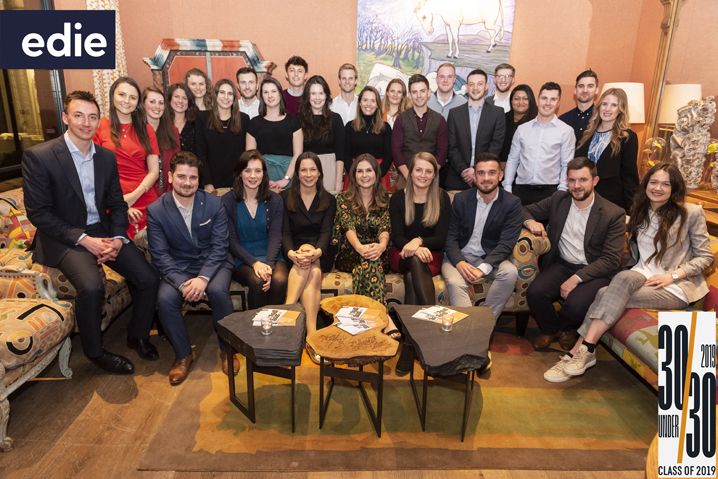 edie's 30 Under 30 2020: The next generation of sustainability leaders
edie's 30 Under 30 is a dynamic community of young, talented sustainability and energy professionals aged under 30 who have already achieved great things or are showing fantastic promise.
More than just a list, the edie 30 Under 30 club will provide these rising sustainability stars with an unrivalled opportunity to connect with one another, share ideas, gain valuable recognition and develop their careers throughout the year.
edie's 30 Under 30 is completely free to be a part of. To join the 30 Under 30 club, individuals must be nominated or recommended - either by themselves or by colleagues. The nomination form will allow entrants to state, in under 250 words, why they should be included in the 30 Under 30 cohort that year.
If you are an aspiring sustainability, energy or environmental professional who is aged under 30 and is driving positive environmental change within your organisation and/or across the low-carbon economy, apply to be part of the 30 Under 30 Club today.
A panel of independent judges will decide upon the final 30 Under 30 list, which will be revealed online by edie. The editorial coverage will include a full profile of each of the 30 members. The 30 Under 30 community will then be invited attend an exclusive launch party and photoshoot.
As an added benefit, for the duration of the year, members of the 30 Under 30 Club will be given access to all of the drinks receptions that are held for the Sustainability Leaders Club and the Energy Leaders Club - allowing them to meet and network with Leaders Club members.
The edie 30 Under 30 list is updated annually, welcoming a fresh intake of youthful visionaries every year.
Stay in the loop for 30 under 30 2020 nominations - contact us: edieleaders@fav-house.com