Cutting the cost of water: The case for improving water efficiency in the UK
11 February 2015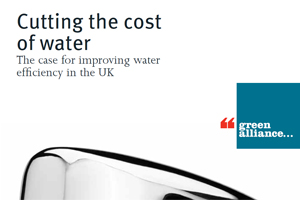 The demands of maintaining a clean, safe water supply and sewerage system have led to household bills rising at above inflation levels for a number of years.
Affordability is now a growing concern for many people. Efficiency savings and the low cost of borrowing for water companies mean that bills are set to come down slightly in the short term.
However, the scale of investment planned for the water and sewerage network, amounting to £44 billion over the next five years alone, will continue to put strong upwards pressure on bills.
Tags
| water improvements | water bill
© Faversham House Group Ltd 2015. edie news articles may be copied or forwarded for individual use only. No other reproduction or distribution is permitted without prior written consent.