Flexible Futures: The Smart Business Blueprint
19 July 2019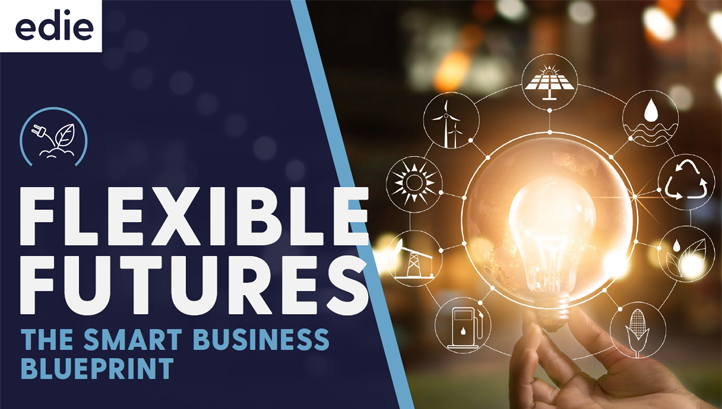 This edie insight report maps out a blueprint for smart, sustainable business in 2020, helping energy and sustainability professionals get ahead of the curve to deliver a flexible energy future.
The guide, sponsored by EDF Energy, is broken down into the four D's - Decarbonisation, Democratisation, Decentralisation and Digitisation; exploring the key technologies that are currently available for businesses to deliver their carbon and sustainability targets.
The guide provides some key energy technology and policy updates, along with an array of real life case studies, expert viewpoints, facts and stats, and top tips to provide readers with the insight
and inspiration needed to drive forward their energy agendas. Additionally, the guide rounds up
some of the best new products and solutions that were developed through edie's own 'Future Systems Hackathon' earlier in the year.
Fill out the form on the left and click 'READ THE REPORT' to download the full pdf version of this report.

Tags
| Energy Efficiency | energy storage | Insight reports




N.B. The information contained in this entry is provided by EDF, and does not necessarily reflect the views and opinions of the publisher.



© Faversham House Group Ltd 2019. edie news articles may be copied or forwarded for individual use only. No other reproduction or distribution is permitted without prior written consent.