Megatrends: Exploring the future of sustainable business
17 May 2017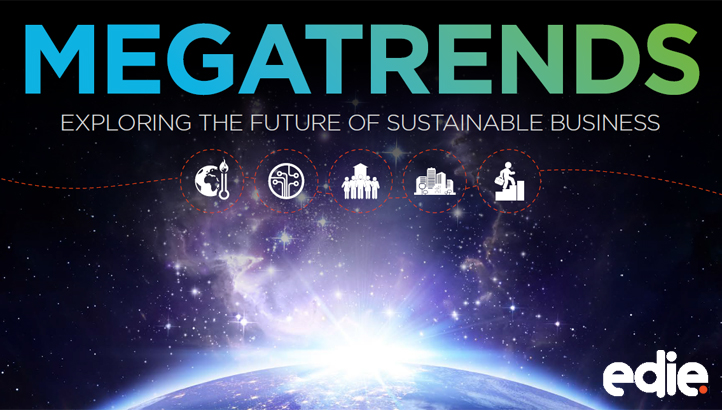 This exclusive edie report explores the business impact of five key megatrends that are shaping the world we live in: climate change; technology and innovation; population growth and social change; urbanisation and smart cities; and economic growth.
The report, which will be discussed in detail at edie Live 2017 , combines a series of thought-leadership articles with the results of an audience survey to provide readers with an end-to-end overview of how these megatrends are impacting business, now and in the future.
Fill out the form on the left and click READ THE REPORT to download the full megatrends document.
And register for your free two-day pass to edie Live 2017 here.
Tags
sustainable business | Megatrends
© Faversham House Group Ltd 2017. edie news articles may be copied or forwarded for individual use only. No other reproduction or distribution is permitted without prior written consent.