SUEZ.scope™ | brochure
14 January 2019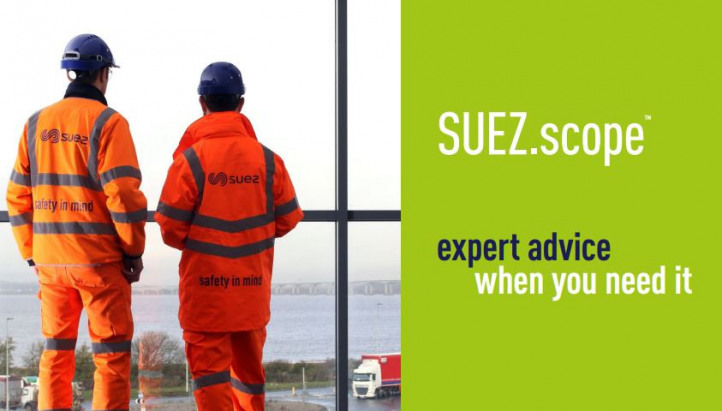 SUEZ.scope™ brochure will give you an overview of offers available for forward thinking businesses, that are willing to introduce innovation and want to generate cost savings on their current recycling and waste management activities. If you are interested to find out how to achieve this for your company please download our brochure or get in touch.
Our methods are simple, effective, tried and tested.
Our first step is always to listen closely to you and your team. You know best where the problems may lie. We can help you identify the opportunities to improve, without disrupting your processes, breaking your budget or compromising compliance.
Depending on complexity, we'll also get the views of other employees, your customers and we'll talk to your suppliers too, to make sure they're giving you the best service.
Then, we'll study your data. We use a range of data analytics to identify the obvious and not-so-obvious opportunities to ease the flow and boost efficiency.
Tags





N.B. The information contained in this entry is provided by SUEZ recycling and recovery UK, and does not necessarily reflect the views and opinions of the publisher.



© Faversham House Group Ltd 2019. edie news articles may be copied or forwarded for individual use only. No other reproduction or distribution is permitted without prior written consent.